Know The Meaning And Significance Of The Ten Of Wands Tarot Card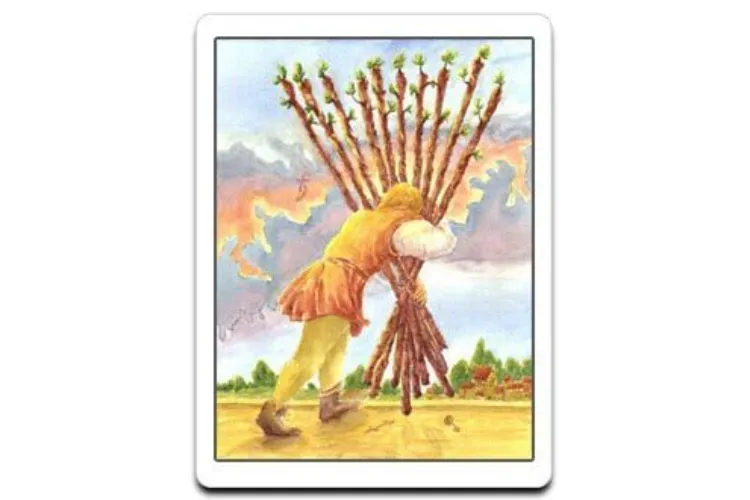 We all carry a burden of responsibilities. Some are overloaded, while some manage the duties well enough. Tarot card readers have one such piece in his deck of cards which can indicate whether you are overloaded with responsibilities or not. Ten of Wands tarot card is one such card that belongs to the Minor Arcana series. It is somewhat similar to Nine of Wands that represents the struggle of life. But unlike the Nine of Wands, Ten of Wands show you the effect of a heavy burden. Do not get disheartened, as there is a ray of hope. Keep reading to find out about the 10 of Wands.
Significance And Meaning Of The Ten Of Wands
The Ten Of Wands indicate a person is carrying a heavy load of woods on his back. Ten bundled wands, to be more precise. This suggests that the person has already struggled to carry the load in his life, but eventually, he has sustained the momentum. He is now ready to reap the harvest of his hard work. Though he has not reached his destination yet, he has done the major hard work and is about to near the milestone. It is just about completing the task and getting mental peace. Let us see what it means in an upright or reversed direction.
Upright Ten of Wands Card
The Ten of Wands upright direction shows that the majority of the struggle is already done. After spending more than half of the resources and time, you have finally come to the point that will bring you success. You have crossed all the hurdles and overcame the barrier. All the pain and sweat was worth it. This is the time to get your reward. Although things are really looking greener on the other side, you might be trusted with a lot of responsibilities. This also indicates that you are the sole experienced person in the group left and all the work has to be done by you as you know how to do it. You will be the one-man army that will manage the business and finances of a company. This flooding of responsibility may overpower you, and you tend to lose the cool and the opportunity.
Upright Ten Of Wands: Love
As this card is about responsibilities and burden, love may feel like baggage with a heavy load on your life. The other aspects of life like finance and career may have taken too much of your time, and that is why you are not able to concentrate on your romantic side. Due to the stress, you may tend to lose interest in love and take it as a burden or responsibility rather than enjoying the relationship. If in a relationship, talk to your partner and tell them about the problems. This will help to build trust and may even allow you to get near to your dear ones. If you are single, then you can spend time for yourself before becoming committed to a partnership. If you have any questions regarding marriage and love, then ask our experts.
Upright Ten Of Wands: Career
The burden can apply to your profession. Upright Ten of Wands indicated overworked. It also indicates that there are too many things on your plate right now, and you are finding it difficult to handle them. A piece of advice, learn to delegate things and share the load. Negotiation and influencing a dialogue will help you to get the work done collaboratively. Do not be afraid to raise a voice against unequal distribution. If you are not overworked right now, then in future, you may be. This will drain your energy, and you will feel the need to take a break. Ask for help, don't be shy. Stressed about career? Find career remedies for your problem and revive your career.
Upright Ten Of Wands: Finance
Financially you may be loaded with debts and promise of helping others financially. You may be defaulting on your EMIs or fail to clear your outstanding bills. There may be loans on your head, and that is the pressing issue. It is a situation that is not in your control but taking the help of a professional guide, or a CA may help you.
Reverse Ten Of Wands Card
What happens when the card is reversed. 10 of Wands reversed indicates you are overly burdened by the circumstance in your life. The things are out of control, and you can't do anything about it. Try to find out what is bothering you. Be away from any kind of negativity. Take steps carefully and in a measured way. Stay away from non-value-adding jobs.
Reverse Ten Of Wands: Love
You and your partner will try to weather the storm and stay together. But the vulnerability of one may be the reason for worry. He or she may not be ready to share the burden of life, and this can lead to corrosion of relationships. Relationships are all about teamwork, but right now, you are alone in the team. One person may be playing the role of a protector and stress reliever while the other person is not bothered about the effort of his partner. But if you are doing all the work, then let your partner take a few of the responsibilities. If they love you, they will surely take part and reduce the stress.
Reverse Ten Of Wands: Career
There is good news for you career-wise. The Ten of Wands meaning, in the reverse direction, means ends of work burden. This can happen either by achieving the goal and completing the work successfully or by doing the work proportionately to the reward. As you have learnt to delegate the work, all are occupied equally, and there is no negative impact. However, if you were not successful in negotiating a delegation work, then you are likely to bow down and break easily.
Reverse Ten Of Wands: Finance
A reverse Ten of Wands tarot card indicates that either you are finally settling the financial woes or you have taken a concrete step to stabilize your financial matters. This indicates that you are in control of the situation, and sooner or later, you are going to see improvement in your finances. However, if you are not alert and have not taken any steps to resolve the matter, then you can go deep into financial trouble.
Ten of Wands is a Minor Arcana card that indicates the struggle and burden of responsibilities in your life. There is a glimmer of hope that once you have survived the tough part, you are likely to reap the rewards. It also warns you not to be complacent and fight the battle up front to get out of any trouble. Be positive, and things will be much better. Know more about your life with your free Janampatri analysis.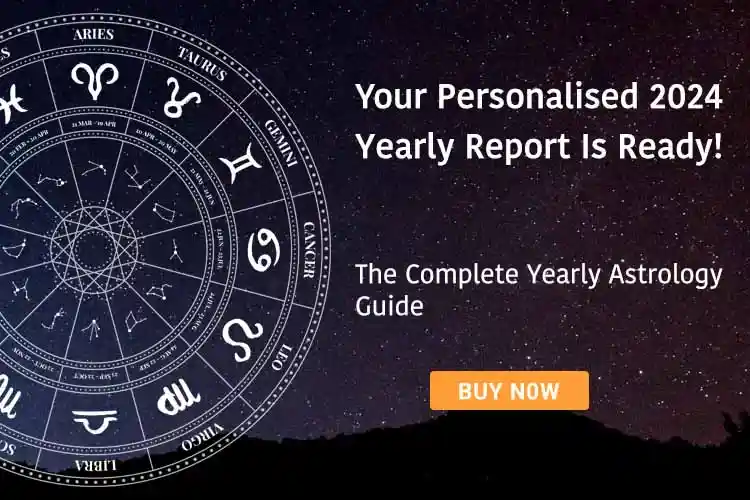 Share Your Problem, Get Solutions