8 of Pentacles Tarot Guide: Upright & Reversed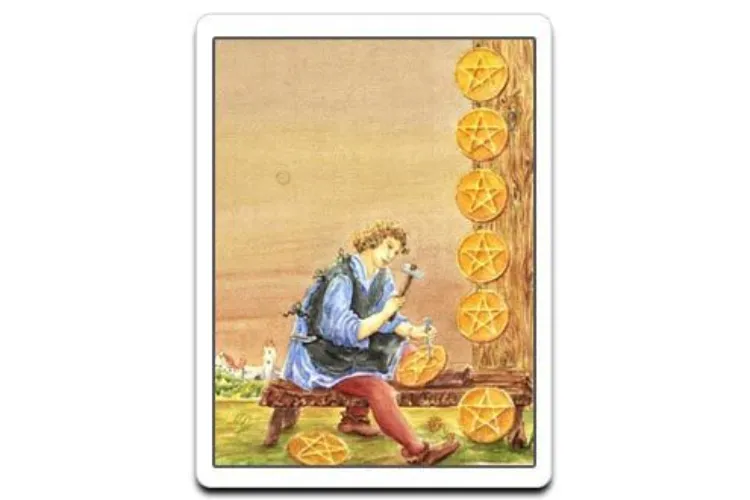 8 of Pentacles Tarot
Many of the gifts you desire are inside you and can be issued with vigilance, according to the 8 of Pentacles. If you need assistance, there are two at this stage of your life – one at either end of your arm. On a table, a man is seated. With a hammer in one hand and a grooving piece in the other, he is carving a pentacle.
We are often given more than we earn, and at other times, we are refused access to what is rightfully ours. When the 8 of Pentacles appears in your Tarot reading, prepare to put in a lot of work, but the results would be much more than you planned. Many people despise the thought of putting in too much effort and want to point the finger at others. As per the eight of Pentacles tarot, all of the gifts you desire are within you and can be given with caution. If you need help, you have two options at this point in your life – one on either end of your limb.
Meanings of the Past, Now, and Future
Once you have a Tarot analysis, the card numbers are arranged in a particular pattern with different meanings. Each card represents one of three times in your life: the past, the current, or the future. The significance of a card varies based on where it appears in your reading.
The 8 of Pentacles admits that all you are is now no coincidence in the past. You put in a lot of effort to get over here, and your history is full of dedication and concentration. In your mind, there is a lot of control at work. Your present may also be veering away from or relaxed by this, but let's be clear: the previous search for excellence contributed to much; learn, if not many, of the pleasures you now enjoy.
8 of Pentacles shows that you are focused on achieving an objective. The search for perfection is paying off, but there's a lot of work to be done. This card shows that your desires will be postponed as you try to make things the best they can be.
Once the card is in the future, it has a lot of power. In this place, the 8 of Pentacles is a matter of "be the one what you're looking for, you may get it." This is the difficult work you realise you'll have to do to achieve your goal.
Decks of Cards
All cards have a specific intention, but if it is put in front of another card, the intention changes somewhat to recognise the possibility of that card, and even though it is affected, it also influences some other cards. Even though your Tarot reading is made up of several symbols, the messages that surface in the reading are tailored especially for you.
Whenever the 8 of Pentacles appears in reading alongside Strength or The Sun, the significance of the reading increases. The 8 of Pentacles reflects the power of the Sun (card 18) and Strength (card 8). In his dedication to achieving perfection and concentration on his own goals, the man meticulously designing the pentacles embodies the Strength card's characteristics.
Whenever the Hermit is in a reading with 8 of Pentacles, your loneliness in achieving your target may cause problems in and of itself, considering the quality of the project. If the Three of Swords appears in your reading, you might be unwittingly harming others by denying them your business while you work hard to achieve your goals. Sustain your love relationship to ensure that you do have someone who would also share it all.
Inside a reading of the 8 of Pentacles, the Lovers is a fantastic card to have. This shows that you're able to put in a lot of effort to save your friendship, engagement, or wedding. Once life gets tough, most people will walk aside; this card composition welcomes your life's love and dedication with work that goes beyond speaking. The 8 of Pentacles' fundamental principle of attention on objectives drives affection toward acceptance.
Meaning of the 8 of Pentacles
This card denotes a time when you would work tirelessly and devote your full attention to your assignments. This isn't really a bad thing, but it does mean that you must work hard to be the best. It doesn't matter if the job you must do is personal or technical. When things feel overwhelming, don't be afraid to ask for assistance, no matter what the job is. The 8 of Pentacles is a card that represents your efforts. There's a good chance you'll have a lot of things to deal with. Though hard work is necessary, you must still strike a balance.
When it comes to money, The 8 of Pentacles might indicate the economic help you've been looking for. Be cautious about how you invest this extra income; note that it is the product of your hard work, not opportunity. Until it comes to fitness, the 8 of Pentacles will indicate it is energy to dedicate and work hard to better your wellbeing-you must be careful with dieting and exercise.
Upright 8 of Pentacles Meaning
This card shows a time that you must work hard and concentrate solely on your duties. This is not certainly a negative state, but this implies that you must attempt to be the best. The job that you need to perform can be particular or expert. No matter what type of job it is, do not be hesitant to request help when things get strange. The 8 of Pentacles relates to the struggles that you undertake. There is a likelihood that there will be many things that you need to discuss. Hard work is necessary, but you still require to find stability.
When it comes to working, those who are exploring jobs should expect that the quality of their job will be demanding. The Eight of Pentacles also indicates that you need to be convinced in yourself that you will be able to finish the job. For those who are currently hired, you will be liable for taking out more jobs and duties. Nevermore wait to ask for the assistance of your co-workers. In terms of love, your work may be harming your bond. Despite how commanding your job is, you must take some time for your loving relationships with different people.
In the interests of finances, The Eight of Pentacles may signify monetary support that you have been expecting to get. Be cautious on how you are going to use this money, learn that this is the result of your hard effort and not chance. When it comes to wellness, the Eight of Pentacles can mean that it is time for you to act and work hard to enhance your health – you must stay watchful about workouts and food.
8 of Pentacles Love & Relationship Reading
If you consider it, admiring someone is like developing a talent. It demands ever-increasing amounts of understanding, kindness, self-control and also interest, and a passion for self-improvement. Be proud of what you have achieved and the lessons that you have studied. If you're in a relationship, you may notice that your partner still surprises you, even with all the time you have spent collectively. There are still new sides of them that you feel every day if you look tough enough. Maybe you fell in love with them for their sweet goodness, only to see them erupt when they are dared with threats or something that violates their laws. Learning to recognise those new facets of them is something that can develop your love for each other.
Money & Career (Upright)
When it comes to working, your devotedness and commitment to improving your skills are expected to be remunerated. Career aims can be achieved now, and you may be accomplishing a new level of talent and expertise. Others may recognise how much you've developed and can look up to you as a leader in your profession. Seldom, this card can also indicate a progression. If you're in the process of beginning your enterprise, your craftsmanship and care for your work will lead to great progress and gain. Keep your skills sharpened, and remain interested. If you're currently in a period of research, your ability may influence others right now.
With the 8 of Pentacles, you may be looking at financial compensations for your devotion and your loyalty to your domain. Sometimes a raise may be shown, or more sales if you're self-employed. If you've been careful with your investments, you may be slowly growing more financially self-sufficient. When you enjoy your progress, you may have memories of how hard things were before. Pat yourself on the back, and let those thoughts drive you.
Good Health (Upright)
When it comes to wellness, the Eight of Pentacles can mean that it is time for you to act and work hard to enhance your health – you must stay watchful about workouts and food.
8 of Pentacles Reversed
Being a Minor Arcana Card, Eight of Pentacles Reversed means something related to the upright state, but the tasks may be even more troublesome. This means that you need to perform quickly and with great care if you want to be happy and victorious with this result. In terms of work, the 8 of Pentacles reversed refers to the importance of marking your employer through your attention, commitment, and knowledge. Never avoid any duty or liability in your work – or else this can ruin your credit. In love, the 8 of Pentacles may reveal that both of you may not be prepared to handle the obligations to make your connection work.
Concerning finances, you may be delusional about your current financial position. Possibly you are currently relying on pure fate to make it. While there is certainly nothing incorrect with daydreaming, you should understand that you should be calm and be ready to work hard if you want to improve your position.
8 of Pentacles Reversed Love & Relationship
You can't cut any corners or take any alternatives when it comes to love. The reversed 8 of Pentacles tarot love meaning is a notice that the energy we put into our relations and our love life matters. We can either dedicate ourselves to them and calmly watch them grow under our care, or we can take it for granted and let it ultimately die. This means that your relationship or romantic life may require much from you right now. It may be that your companion may need you to step up; have you been doing your part of the jobs? Have you been expressing your love? Have you shown your love as much as you have been receiving love? Try and make sure that both your requirements are being met.
Money & Career (Reversed)
You may be stuck in a dull job that you dislike right now. Having little interest is likely to affect how much energy you put into your job and your work likely experiences. You may feel like you are in no rush to make any changes, however. The work you are doing feels bland, and you are no longer involved with improving your skillset. Instead, you can just be moving your feet, waiting for the time to clock out and receive a paycheck. Management right now may feel that you lack the expertise needed for new jobs. If you have a business, quality measures may fall, and your status may be damaged as a result.
Even managing your investments demands work. You may be a little careless with your finances, anticipating overspending, or possibly total ignorance. When you need the cash, you may find yourself in a bit of a dilemma. It's better to face these things and take care of them before they get more serious.
About health, the 8 of Pentacles reversed may point to a situation that is bothering you, but you have no idea how to make it. Never be scared to ask the help of a medical expert to help you understand your situation and improve.
Conclusion:
The 8 of Pentacles represents patience, intelligence, and attention to detail. In a Tarot interpretation, the 8 of Pentacles represents hard work, attention to detail, and concentration. The guy on the card seems to be engrossed in a mission that requires all of his time. He's shut himself up to focus on the task at hand.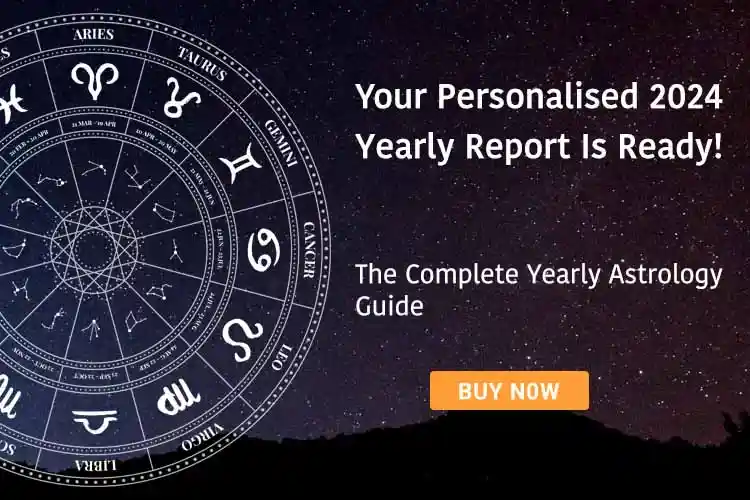 Share Your Problem, Get Solutions