Tarot Prediction - Tarot Card Reading Sagittarius 2024
This year's card is saying that this might be a time when you need to define, understand and finalise your relationships with your family and loved ones. During March and May you need to handle relationships tactfully. This might also be the time to test your love. Your family members might disagree with you on some issues, which might disappoint you. Sometimes this frustration might turn into a feeling of criticism, which might also bring a feeling of restlessness and insecurity. This year might teach you a lot about commitments and agreements.
There might be some ease in getting the desired grades in studies till June 2024. There might be less disruptions and interference. You have to work with more focus and determination and through this, you might achieve good results. However, your path might be full of difficulties. There is a possibility of expenditure on house and vehicle, this might spoil your budget and on the other hand, differences of opinion with younger siblings and friends should not increase as it might create family issues, so take care this year that you need to continue the energy of the universe.
Sagittarius Career & Business Tarot Horoscope 2024
This year's card or energy says that it is not good to be overly confident and aggressive in career-job-business activities. During good times, you might easily move away from these and even adopt an indifferent attitude to stay away from the negative traits that are part of your personality. This might adversely affect your decision-making ability and might not give you the desired success in the latter half of the year. You might need to resolve differences with your partners, business associates and even team workers.
In the second half of the year, time being against you might create unnecessary enemies, but the good thing is that in the second part of the year, everything seems to be happy and everything might go according to you. The best part is that your cheerful and good nature might be your best qualities. Your knowledge is the armour that makes you a good professional. It is advisable this year that you use your energy to the maximum and achieve a lot from it. You have better analytical skills to plan for the future, hence, this seems to be the right time to plan for the future, revisit old plans and take them forward.
Sagittarius Love & Relationships Tarot Horoscope 2024
At the beginning of the year, you would like to be in the limelight with your positive behaviour. Deep emotions might awaken within you but your love life might get complicated due to confusion. Feelings of fear, insecurity, dissatisfaction and jealousy might surface and during this period you might be in great need of love in your life. You might have a strong attraction towards someone who has cast a love spell on you.
However, this is not the right time to express your inner feelings and needs as advised by Ganesha. Better than this, you need to make efforts to develop a good understanding of the person and give some time to your relationship so that you might understand the wants and needs of your partner. Time is very auspicious for you to move forward in love till June 2024. If you are married, then you need to focus on maintaining balance and mutual communication to resolve the issues of difference to live a happy married life. You need to try to avoid any kind of conflict and unnecessary debate on small matters so that there are fewer arguments and the relationship goes on smoothly. Overall it does not seem a big problem as there might not be major disagreements and fights in your relationship.
Sagittarius Finance Tarot Horoscope 2024
This year, some changes financially might make you feel better and happy, but professionally you might be more busy, which might affect you and you might be mentally stressed. There is a possibility of some big expenses related to property as well. Some unnecessary financial problems might also keep you stressed, so be calculative in whatever you do. Also, keep an eye on your economy and be aware of unnecessary expenses as this might be the right time to save and calculate your expenses. You might face challenges in your financial life most of the time. However, you are advised to preserve your reserved capital to meet contingent liabilities. There is a possibility that after July you might have to spend money on exercise and children also.
This overall scenario seems to be better and more satisfying than before. This might be a period when you might expect some but not much financial gain. This period might help to achieve economic growth and success with good opportunities which might also prove to be beneficial for you. Long-term investments might give you better returns. In short, this might be the time when you might feel better than before. This cycle might be relatively joyful as well as goal-oriented as far as finances are concerned. You just need to be more calculative about your expenses so that you can manage your finances well.
Sagittarius Health Tarot Horoscope 2024
This year, keep in mind that irregular eating habits might also increase the number of your health problems. Stay calm to de-stress yourself as it is important to keep your mind relaxed to remain healthy. That means do not take excessive stress as it might deteriorate your health. You might feel lethargic and lack enthusiasm and this might also make you feel ill. Fasting, dieting, herbal detoxing and other medical treatments might help prevent you from health problems. From mid-April, you might start to regain your energy, but it is important to maintain strict discipline and care to maintain good health. It might be good if you resort to some physical activities and keep your health balanced.
The time starting from July might increase your sugar levels again, either due to diet due to stress or not doing regular exercise. Therefore, whatever is happening around you, it is better to think that it is happening for your good as your thoughts might reduce your stress. Accepting the reality of your life might help bring stability and positivity to you and hence you might be able to balance your health efficiently. Thus, to maintain good health it is advisable to be stress-free during this period.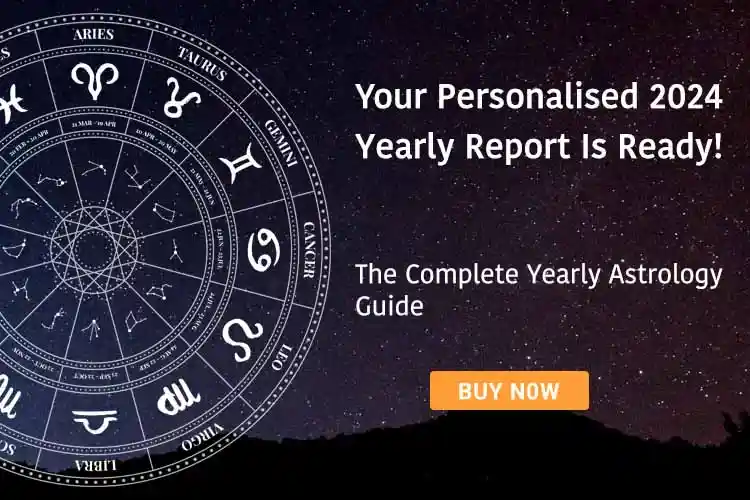 Share Your Problem, Get Solutions