The 5 Of Pentacles: Upright & Reversed Meaning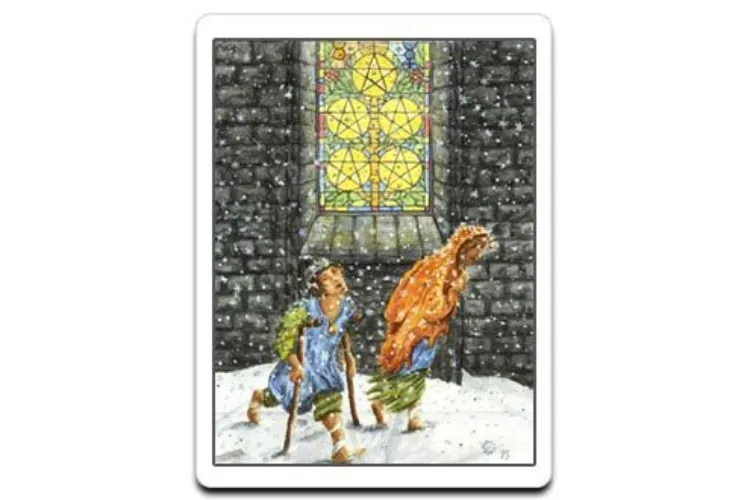 The 5 of Pentacles' tarot interpretations are all regarding poorness, illness, and loneliness. It's potential that hunger, sickness, and loneliness are real. Maybe these events are misunderstood.
Meaning of the 5 of Pentacles
The Tarot 5 of Pentacles encourages you to check things for what they're. However, did you get at home with such tragedy and economic ruin? Has financial gain become your primary concern in your daily existence? Does one feel sick, lonely, and manky simply because you are not wealthy and powerful?
Finally, the 5 of Pentacles asks, "How much of your soul are you willing to sacrifice within the variety of monetary performance, and the way a lot of your soul can die if you fail financially?"
The man and lady walk by the soft sun emanating from within the chapel. However, they do not look at it. Maybe a fugitive cross-checks the acceptable path can inform them that, since the church serves our religious selves, a happier existence is generally potential.
Only blue, green, and brown are worn by the tired and broken individuals within the 5 of Pentacles, the reminder earth, and water – i.e. simply the emotional and sensible realms. They are fully engrossed in their dramas.
The five of pentacles tarot teaches you that the time has come back to revive your inner selves in terms of how wealth energy affects you and your life. By fusing the supernatural and also the physical, you'll succeed in true happiness in mind, body, soul, and account details.
The 5 of Pentacles Upright
When the 5 of Pentacles seems in your tarot card reading, think about why you are feeling like you are staggering through life, and Jethro Tull's(Band) "Locomotive Breath" is de facto regarding you. Switch your music player off. This is not the time to drown in sorrow in self-pity. Once the cyclone has passed, you will be able to appreciate the music even more.
Are you involved regarding your monetary situation? Are your issues explained? Activity higher than you expected if your bank account is already positive at the tip of every month and your expenses are lined. Stop it currently, and this type of intense, excessive tension will simply provide you with a headache.
When you are alone and alone, you'll be just like the girl within the 5 of Pentacles card; no one expects you to try and do it on your own. Together with over six million personalities on earth, you need to be able to notice somebody UN agency is capable and able to assist you. as an alternative; you may be just like the guy UN agency appearance for it all told the incorrect direction.
Tarot subject and also the 5 of Pentacles
Number five is known with Mars within the Minor Arcana, the troubled force that threatens to disrupt the apple cart. That is additionally usually a mixture of concentrating on inappropriate topics. Mars' forces are over associate degree explosions here: sturdy, however transient. Your potential to rebound focuses on your readiness to restart when a loss.
Meaning and Interpretation generally (Upright)
The 5 of Pentacles may be a dangerous card to own generally as a result of it reflecting suffering, failure, or a negative shift in conditions. Once this happens, you will feel as if the universe is conspiring against you as a result of nothing going your way. It may represent poor luck, difficulties, or hardship. This Minor Arcana card represents condition, insecurity, loneliness, and hunger, and it will indicate illness, separation, breakdowns, or controversies in your life. If you feel alone, note that this is often simply a brief-term issue, and so think about why you are looking out for any potential help or steering. There's help offered to you. It might be available in the shape of emotional support from family or friends, monetary help from social services, or perhaps surprising compassion; however, settle for it for what it is. Everything lasts indefinitely, and this adversity can pass in addition.
Upright 5 of Pentacles Love Reading
The 5 of Pentacles isn't a positive omen in a very romantic tarot card reading. If you are in a severe relationship, it might mean that you are grappling with feelings of abandonment, neglect, or dejection, which can cause broken relationships, breakups, or separation within the worst-case state of affairs. It should additionally signify an argument, fatherless youngsters, or being in a very relationship that some see as immoral or shameful. Even so, it should mean that you and your woman are coping with monetary or medical difficulties, which is swinging a burden on your relationship. If you look after each other, you'll need to decide to figure one another out instead of apart. If you are single, the 5 of Pentacles would possibly indicate that you are being rejected or that anyone you are curious about has provided you with a real smile. You may be alone, alone, or want an associate degree outsider. It should additionally clearly confer with somebody UN agency may be a single parent and also the difficulties it entails.
Money & Career (Upright)
The 5 of Pentacles isn't a positive image in a very skilled tarot card unfold as a result of it will represent bankruptcy, job losses, or business failure. If you've got lost a career or an organisation, you may be hooked into national assistance, which might have a heavy impact on your morale and cause stress. As an alternative, you will be fighting your career, however, do not see the other choices. Otherwise, you could appear as an associate degree outsider or lonely receptionist. Simply what things can be, the circumstances might not continue indefinitely, therefore aim to own an honest perspective and appearance for solutions. The 5 of Pentacles can replicate temporary monetary difficulties in a very monetary sense, therefore expect money to be tight because it arises. It may additionally mean major monetary losses, hunger, poverty, state, or monetary collapse within the most serious type. Once financial gain arrives, be cautious. It's a reminder to place in monetary protection to ensure your monetary stability if it happens in a very potential position.
Good Health (Upright)
The 5 of Pentacles could signify a time of illness or health issues in a very eudaimonia tarot card unfold. Alternative aspects of your life may be contributive to your medical conditions. For instance, if you're experiencing cash issues, you'll be able to develop pressure diseases or just become exhausted from the strain. If you're hunting a troublesome time in your life, it's necessary to perpetually take care of your upbeat. Therefore, keep in mind to apply meditation and settle yourself down for several minutes daily.
​Spirituality (Upright)
In a metaphysical sense, the 5 of Pentacles implies that having a troublesome time showing emotion which you're thinking as if the universe is against you or that you just are experiencing terrible luck. Look bent everybody around you for support and think about the help that's offered to assist you into recovering from this powerful amount. Think about how our difficulties additionally reveal our abilities, therefore make the most of any experiences you'll be able to learn and perceive that this stage of your life won't be for a lifetime!
5 of Pentacles Reversed
Fives are available arduously and quickly, and they depart nearly as quickly. They are like your childhood buddies. A UN agency attacks the white goods whereas you are not looking, trying a room jam-packed with food and an untidy lounge in their wake. If they depart till you are able to enlist their facility with laundry up – and youths are adept at this – you are left with the duty. The nice issue is that they've nonexistent. If the 5 of Pentacles is inverted in your tarot reading, that's no anomaly.
When the 5 of Pentacles tarot is flipped, it indicates that a troublesome time is getting ready to come back to associate degree finish. Maybe a replacement career can assist you in starting to pay off your debts, or maybe your medical man can inform you that you are just on the mend. Perhaps you've even managed to seek out the simplest way to reconcile with God once you've lost confidence.
It's a tiny surprise as a result of you having gotten somebody within the 1st place. Pause for an instant to share your feelings with the planet as you prepare to own your confidence back. The feeling may be a nice inducement, and it signals to the universe that you just are receptive to a lot of surprises – and several other very little things build up to a significant one over time.
​Five of Pentacles Reversed Love Reading
The reversed 5 of pentacles is a positive omen to get into a romantic Tarot reading. If you're in a relationship, that might mean you've overcome past difficulties. This can be accomplished by steadily strengthening the relationship and implementing substantive improvements. It may also imply choosing to terminate a relationship that is no longer beneficial for you. If your relationship caused controversy at first, this card suggests that everyone around you will become more supportive of your relationship. If you're single, the reversed 5 of pentacles is a good card to use in a love Tarot spread because it means that you've overcome a time of isolation or rejection. You will be creating meaningful improvements in your lifestyle and will be even more open to love opportunities all around you. You're able to jump into a new relationship and risk falling in love. Others will be drawn to you because of your good aura.
Money & Career (Reversed)
The reversed 5 of pentacles is a far more powerful symbol (omen) in a professional Tarot spread, as it can represent redemption for a failing business or a return to work. This card also indicates that if you have hit an obstacle in your career and might think the prospects are fading, the good news is, the challenges can be overcome, and opportunities may be coming your way. In a financial sense, the reversed 5 of pentacles will reflect overcoming financial difficulties or defeats, paying off loans, and regaining financial stability after a time of insecurity. You've made it to the hardest part!
Good Health (Reversed)
If you've had health issues or ailments, the 5 of pentacles reversed will signify diagnosis or medication in a health Tarot spread. If this diagnosis or recovery plan does not result in immediate health changes, at the very least, it can make the process easier so that you know what you're up to and have a strategy for coping with it. In a reversed location, though, this Minor Arcana card may also signify regeneration or changes in fitness or well-being. It's usually a good card for a well-being reading.
Spirituality (Reversed)
In a metaphysical sense, the reversed 5 of pentacles means that you have overcome a spiritual challenge and that your fortune is improving. There's a ray of hope at the end of the road, and your trust in the entire universe's desire for you is becoming renewed. Consider if you can use the courage and experience you've gained from your trials to assist those in need.
Conclusion
The 5 of pentacles in the Tarot stands for tough times, sick health, and refusal. The 5 of pentacles' meaning in a Tarot reading is normally negative. The image on the 5 of pentacles card of two cold, craving, and sick figures is self-clear. The misery described in the card is recognisable: people without life's needs. But there is also a religious part to all this. Remember that all problems are temporary, and solutions may be around the corner.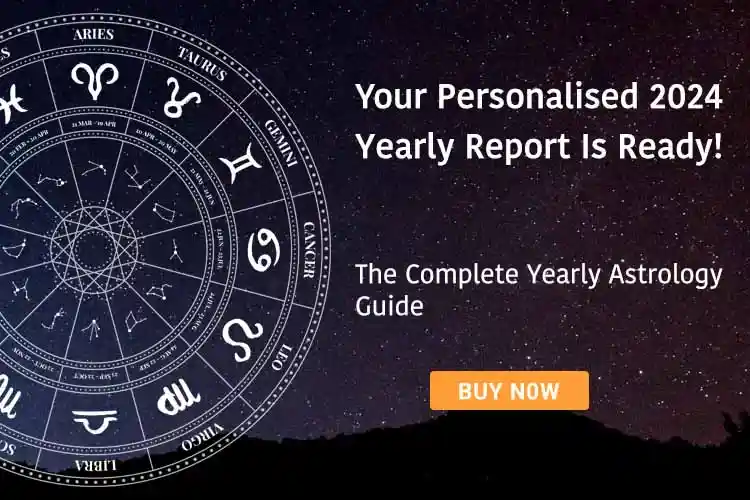 Share Your Problem, Get Solutions