Eight of Swords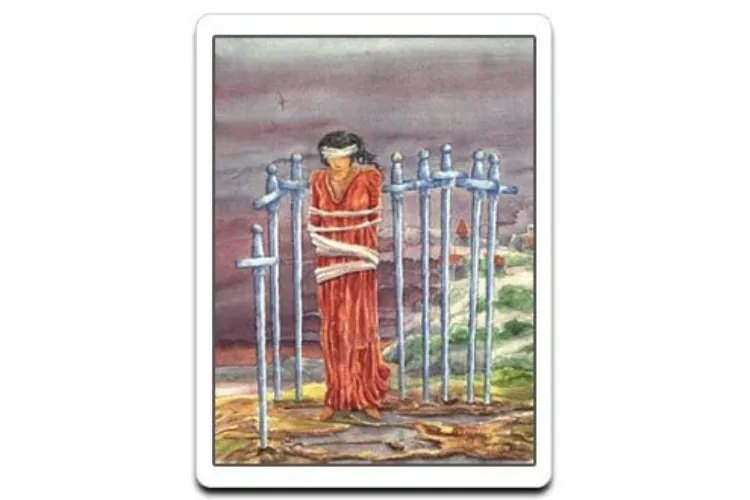 The "Eight of Swords" in the Tarot stands for restrictions, confusion and powerlessness.This minor arcana card displays a feeling of being stuck in your mundane life, along with struggles in near future. However, it also shows that you have a pathway to move out of this phase, though it may be difficult. It is a tricky situation where you will be in double mind, you will try to walk on two roads – none of which would be good enough, while you might settle for both. Only solution seems to be getting out of this situation is, don't let your brain rule over the infinite realms of the heart.
Eight of Swords – Tarot Card Meaning
If you have looked over the "Eight of Swords" Card, you will find that the picture on the card provides an explanation about women on the card, who are blindfolded, tightly bound and caught in prison formed by the surrounding Swords. She is unaware of where her security lies.
Eight of Swords – Upright
The Eight of Swords in Tarot reading, signifies that your limited way of thinking is affecting your decision-making skills, due to this you cannot come out of your self-imposed boundaries. Despite many choices, you don't seem to be in the right mental frame to choose the appropriate one.
This card indicates that you would face difficult situations, where you require a choice which seems to be undesirable for you. Thus, unless you are confident do not use any alternatives randomly.
Love – Upright Eight of Swords
If the Eight of Swords appears in love tarot reading, you will feel stuck, maybe you would have problems in a relationship that you often have financial difficulties in a dating relationship or a romantic life that you won't leave. It appears that when you look at a bigger picture you have no option, but this is not always the scenario. If you are afraid to talk harshly about your challenges or freedom, you are denying your opportunities. You need to be the one who takes and recognises initiative. It is not the same as being free to go through the universe.
The Minor Arcana Eight Swords suggest, if you are a Single, you are looking forward to your soulmate to come to you and mend all things that you think have gone bad. And also, fix everything that you feel is wrong. Remember, real happiness is inside. Moreover, it is not your soulmate's responsibility to mend everything in your life. And, if that's what you are expecting, then you are compromising with your relationship putting your potential soulmate in a critical condition.
In such a situation you must work on your inner selves. You are prepared to take on the right person in your life once you have all these.
Career – Upright Eight of Swords
Your work isn't quite what you expected. However, since your work is interconnected with other aspects of your life, you currently feel unable to move. You may believe that you are currently without a support system, as well as other positions, employment, or career paths.
If you want to change careers, you will need to get some qualifications, which can be tough if you don't have a steady income. Although it will seem that you have no options, you will need to think creatively. Anxiety will make you believe you have fewer choices than you really do. Ask for support, look at your budget, turn a hobby into a service, find a reliable student loan provider; there are likely several choices where you do not need to borrow money.
Finance – Upright Eight of Swords
With Upright Eight of swords Tarot card, you may feel that things are getting worse for you right now when it comes to your financial situation. Worrying about the status of your bank account can change how you view the situation. If you want to make more money, you may have more tools to do so than you think.
Thus, ask yourself what additional talent or hobby you possess, so you could add some income or if you are professional, say for eg. Cook, Mechanic or Gym Trainer, you could also earn a handsome money by providing your service or by a new start up.
Eight of Swords- Reversed
When the "Eight of Swords" appears in tarot readings as "reverse", it's all about freedom. The "Eight of Swords" have more positive implications than upright. It means that you have fought well and have moved forward of your obstacles and negativity.
At this point of time your all struggles would be ending, and the new phase will arrive where you will feel relaxed and enjoying your success.
Love – Reversed Eight of Swords
Take a long, straightforward look at your love life as you remove the blindfold. The tarot love sense of the reversed Eight of Swords can indicate that your viewpoint is shifting now that you have a more realistic view of your relationship. Anxiety can be relieved, and you can now see what needs to be done to feel better in your love life. If you're single, you may be more likely to take control of your romantic life. Fears and frustrations that have kept you from seeking dating seriously can be resolved.
Do you have issues with disagreements in your relationship? With your Free Love Horoscope, you will reclaim your compatibility.
Career – Reversed Eight of Swords
As per reversed Eight of Swords, it may have taken some time, but you have finally found relief from your job anxiety. Things should be a little simpler now, and your vision should be clearer due to the lack of tension or anxiety. This card may also represent a new job or role you've obtained, one that helps you to reach your full potential.
However, the reversed Eight swords can sometimes even mean the opposite. You may have lost all hope instead, you may have stood down yourself to the idea that, regardless of what you do, this is your only way. It can be a battle every day. Remember that, as long as you open your eyes to everything and do not let fear take over you, this means that you have the ability to change things. No one's going to save you except yourself.
Finance – Reversed Eight of Swords
The Tarot eight swords reversed indicate that you have decreased or increased your insecurities about money. Finally, you may learn to see all the possibilities you have, or otherwise, your fears and tensions really become worse. Before they continue to damage your mental wellbeing, you will have to resolve these fears.
Conclusion
Eight of Swords as "Yes or No" Card
The "Eight of Swords" as per reading symbolizes being restricted, powerless and unheard. It is also a warning of bad fortune and serious obstacles, for these reasons it is a "NO" card. ( unless it has appeared in the reverse position). If it does not appear upside down, you can draw another card for confirmation.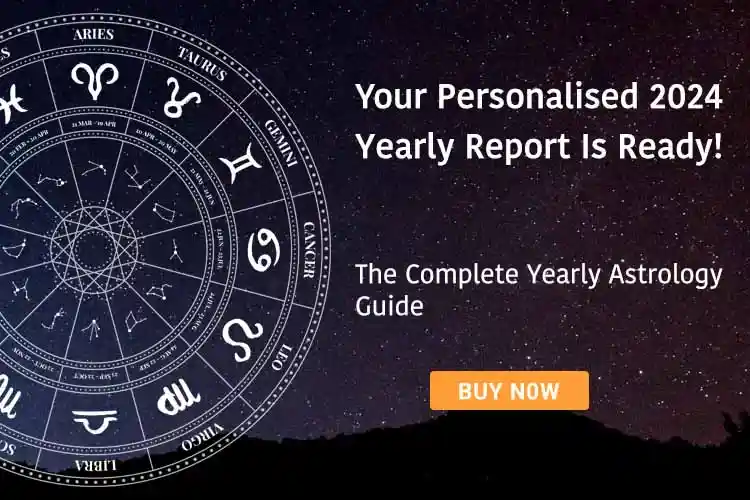 Share Your Problem, Get Solutions