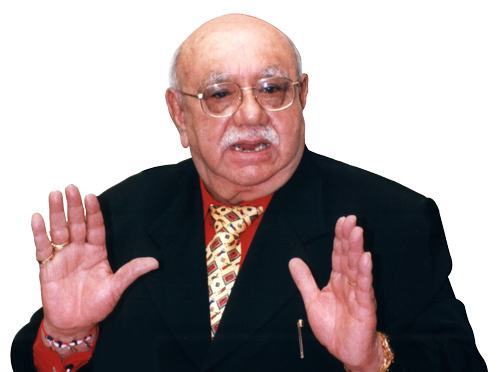 About Bejan Daruwalla – the astrologer-par-excellence!
The world-renowned, grandmaster of astrology and prophesier Shri Bejan Daruwalla is not someone who needs a lyrical and eloquent introduction. His name and his unerring predictions speak well for him. The influential and revered Indian astrologer was born on July 11, 1931.
Because of his absolute mastery over astrology, Bejan Daruwalla has received great admiration across the globe. He has been rewarded by The Millennium Book of Prophecy for being an outstanding astrologer amongst the 1000 great astrologers in history. Bejan Daruwalla is a true devotee of Lord Ganesha and is renowned by the whole world for his countless accomplishments.
Bejan Daruwalla, with the grace and blessings of Lord Ganesha, has enhanced his skills and mastery to gain unmatched predicting powers. Being proficient in the Vedas, Western Astrology, I-Ching, Tarot, Numerology, Kabbalah, and Palmistry, he has made a name for himself as one of the World's recognized astrologers.
Bejanji has been closely associated with a number of newspapers, magazines, television channels, and publishing houses all over the world. Bejanji is actively involved in learning and practicing astrology and has changed the lives of many. He has earned the trust and won the hearts of millions of people across the globe through his detailed analysis of planetary positions and predicting it's effects on the world. Bejanji wants to embark his own mark by spreading his wisdom of knowledge, which ultimately makes the world a better place. Ganeshaspeaks.com is the reflection of his wisdom, a one-stop destination to learn and get righteous solutions for all the personal and professional problems. He is not only the brand ambassador but the biggest driving force behind India's No. 1 authentic astrological website – GaneshaSpeaks.com, on whom he officially conferred his astrological legacy. Here at Ganeshaspeaks, we take pride in extending the legacy of Bejanji's learning and excellence, and today with his grace, we have revitalized the lives of almost around 50 million people around the world.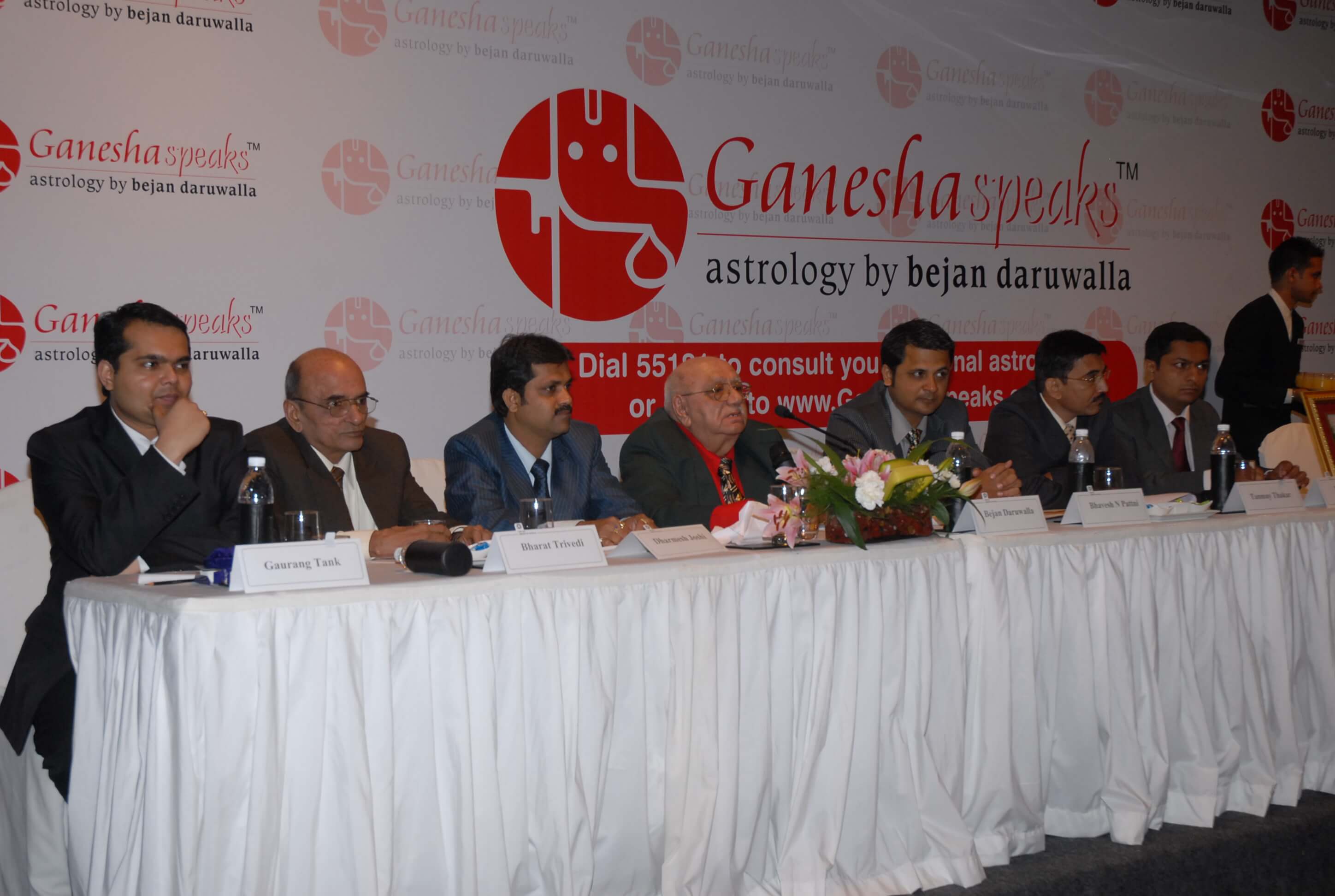 Bejan Daruwalla's Association with GaneshaSpeaks.com
The force of par-excellence and accuracy behind GaneshaSpeaks.com right from its inception in 2003 is because of its brand ambassador Shri Bejan Daruwalla. It is the only official website associated with Shri Bejan Daruwalla. He is the organization's fountainhead of wisdom and had formally inaugurated the website and its path-breaking range of astrological services. In the past few years, owing to his ill health condition, Shri Daruwalla has not been able to play a much more active role in the organization. However, he has officially named the website GaneshaSpeaks.com and his successors now guide and nurture the GaneshaSpeaks team.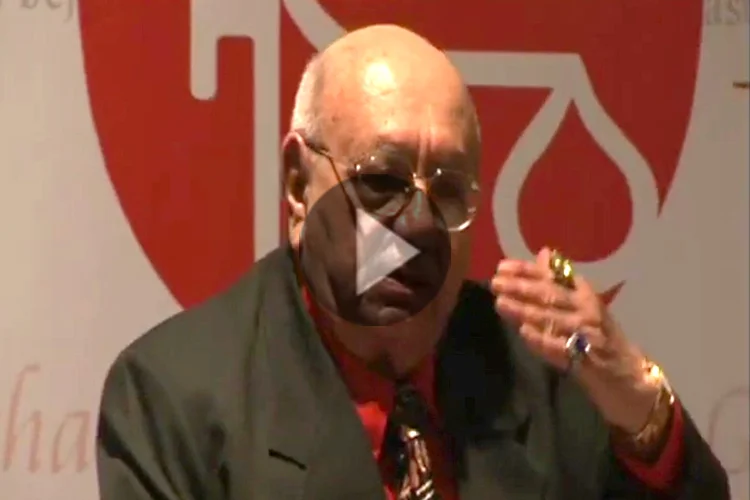 Ganesha speaks is the foundation of his great knowledge which in the coming times will engage for the betterment of mankind and undoubtedly keep his art and name alive across the globe in the forthcoming years.
There are many unerring predictions predicted by Shri Bejan Daruwalla with his exceptional predicting power. These all predictions came true and this is how the grandmaster became the role model of many. People around the globe are always eagerly waiting for his predictions and follow his remedies and tips to revamp their life in a better way. Let's take a glimpse of some of his great past predictions and achievements.
Predicted the Revolutionary Prime Ministers of India
Shri Atal Bihari Vajpayee
Shri Moraji Desai
Shri Narendra Modi
Other Great Past Predictions
Sanjay Gandhi Accident
Indira Gandhi Assassination
The Gujarat Earthquake
Amitabh Bachan was destined for stardom
2018 would be a Golden Year for Narendra Modi and have also predicted the glory of Shri Narendra Modi in the Lok Sabha Election 2014.
Trump will be devastated in the upcoming years because of his outrageous ego, split personality and injustice to innocent migrants and also said that America has a strong link with number 4 for instance:
The Declaration of Independence of America was on July 4
Thomas Jefferson (author of the Declaration of Independence) died on July 4
President James Munroe (famous for the Munroe doctrine) died on July 4.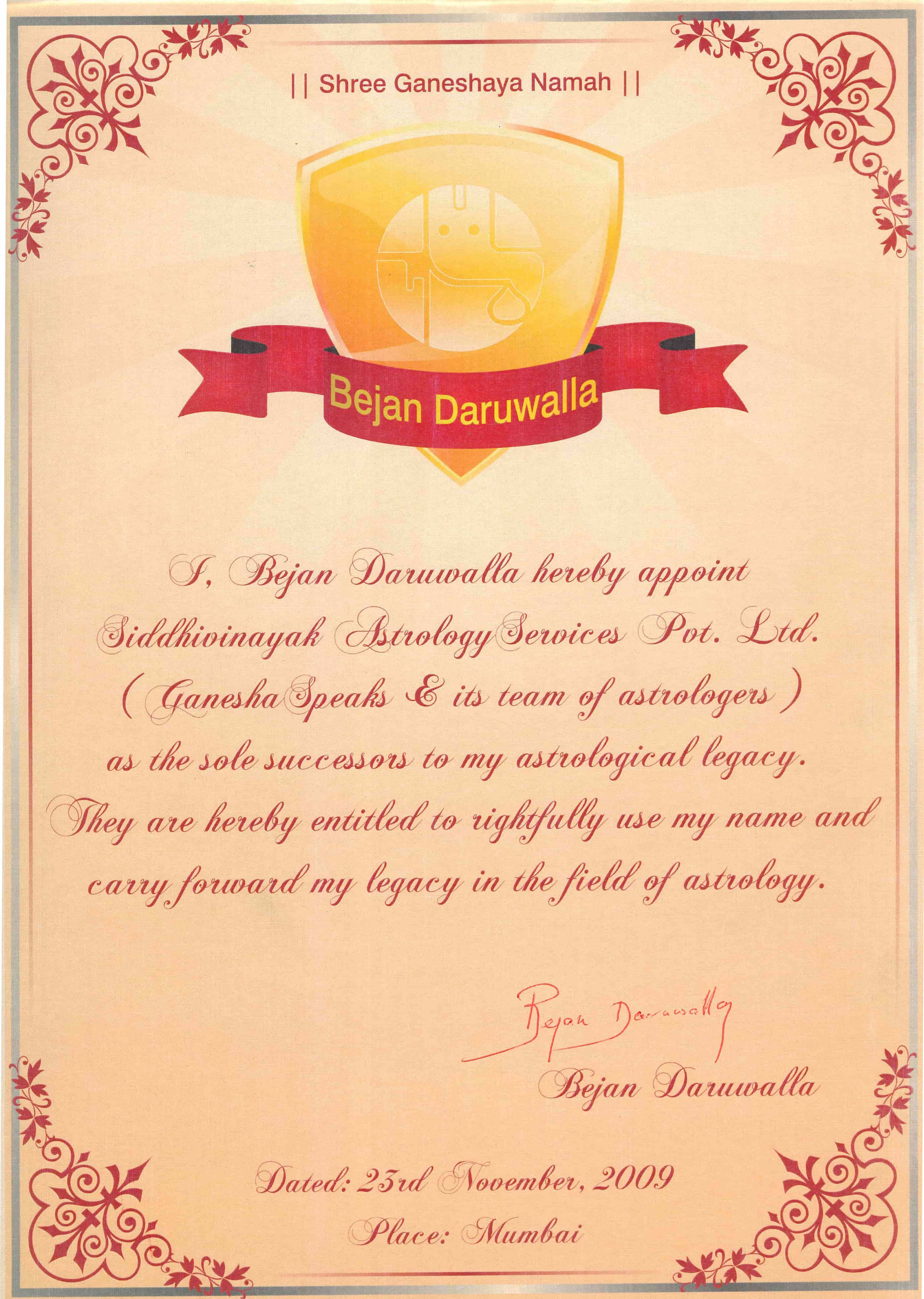 Awards
The Astrologer of Millennium by Bharat Nirman
Jyotishi Mahamahopadhyaya by Federation of Indian Astrologers
Best Astrologer by Russian Society of Astrologers
Best Astrologer 2013 by Russian Society of Cosmic Healers of Cosmo Energy Center.
Dr. Babasaheb Ambedkar Noble Award
Lifetime Achievement Award by Chief Minister of Uttarakhand
Lifetime Achievement Award by Ahmedabad Parsi Panchayat
Jyotishi Ratna by All India Astrologers Federation.
Interesting Facts about Shri Bejan Daruwalla
Shri Bejan Daruwalla is very passionate about literature and has served as an English professor at the University of Ahmedabad. Apart from the astrology accoutrements, in his time Bejanji was also a champion of a 100-meter sprint race and loves to play hockey and cricket. He always practices western astrology and is well-versed with decoding and predicting planetary positions, transits, and aspects.
Author of many books Bejanji has earned the position of best selling author and has featured multiple times on BBC, NBC, and ABC media channels. He is closely associated with Ganeshaspeaks.com and its team who is spreading his art, knowledge, and legacy to the world from a decade and will continue the same in the forthcoming years.
In Bejanji's words –
"By the grace of Ganesha, I have spent most of my life studying and practicing astrology, and have thus acquired a lot of experience and knowledge. I want to leave it behind for the betterment of mankind and thus entrust the GaneshaSpeaks.com team to keep my art and name alive in the times to come". Shri Bejan Daruwalla had said these very words while announcing the succession of his legacy to GaneshaSpeaks.com. He has been associated with the selection of the core team of astrologers at GaneshaSpeaks.com to ensure the passage of knowledge to the right hands. And today, the way GaneshaSpeaks.com has been matching people's expectations and guiding them in the right direction, one thing is for sure that Bejanji has indeed chosen the right team to continue his legacy of positivity, reliability, accuracy, and trust.
Bejanji with his GaneshaSpeaks Team