10 of Pentacles Tarot Guide: Upright & Reversed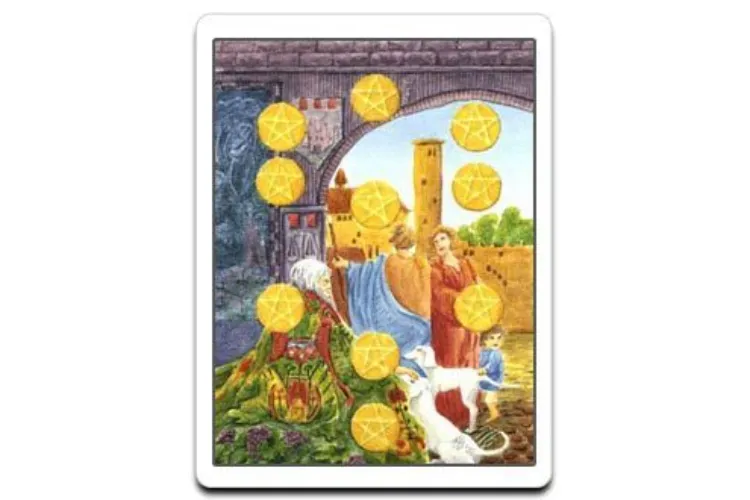 The 10 of Pentacles tarot depicts an elderly man with white hair lying at his side, carrying an ornately embroidered cloak. A husband and wife with a kid sit nearby. The gentleman is a rich leader who has accomplished much in his life and is overjoyed to be able to share his riches and prosperity with his family. His achievements and milestones have provided his family with financial stability and assurance. He's also aware of the reputation he's left behind.
The man and his family assemble in the courtyard of a huge castle to demonstrate their wealth, luxury, and financial stability. Family symbols and flags adorn the archway, serving as a reminder of their heritage and ancestors. The man and his family have a strong bond to their heritage, home, and culture, and their prosperity goes well beyond personal happiness.
The 10 of Pentacles – Upright
The 10 of Pentacles is an indication that you've arrived at a stage in your life where you've achieved a point of fulfilment and achievement. This sense of achievement, as represented by the Pentacles card, is certainly the product of a fruitful career choice, wise financial savings, a healthy home climate, and a potential dedicated and long-term partnership. You've amassed riches and abundance as a result of your hard work and loyalty, and you can now happily share that with others. It was one of those cards that promised that it would all fall into place, so you'll be confident of everything you've accomplished.
You are covered by riches and rewarded with financial prosperity as the 10 of Pentacles occurs in a Tarot reading. There is no longer any 'wish'; you have everything you require, particularly in the physical world. You are stable financially and confident that, as a result of your professional achievements and victories, you will still have what you require. You thank God for helping you achieve your material aspirations and desires.
Ten of Pentacles Love & Relationship
10 of Pentacles in Love reading is a long-term indicator of safety and stability while you are in a relationship. Whenever this card occurs in your Tarot analysis, your friendship will be built on a stable basis. It is also the Minor Arcana of marital unity or happiness, which may be a common approach to family values. If you hoped for a deeper relationship, this card would show you on the road, as it normally means going in, settling down, entering into premarital agreements and marriage. It can even be married into a rich household. The 10 of Pentacles are good for yourself and for the future of your family and will show that there are arrangements in place for this, such as owning a home, establishing a pension or writing a will. If you have had a tough patch, you or your partner's problems might be genetic, or conflicts might be caused by differences in family values or backgrounds. These problems can be overcome if you acknowledge the root causes of the dispute or are able to adapt, find a way to integrate and establish new customs that are special to you. If you are alone, the Ten Pentacles will show your life with a new love.
Career and Money
The 10 of Pentacles is a strong presence in a professional setting since it can mean a company that is an empire. You may also go to business with your family. That is also possible. It will also show that the new or existing work is safe and long-term security. This Minor Arcana card may also be used by a conventional or traditional business. The 10 of Pentacles is a big card in a financial Tarot spread! Usually, this means sudden financial turmoil, such as a legacy or a large amount of money that comes to you. It may also lead to the establishment of potential financial provisions, like the start of a pension, a will or trust.
Good Health
In a health sense, Pentacles Ten is generally a positive card for long-term longevity. That means that a long-term stable life is likely. If you have any health problems, it may be worth checking your family records to ensure that the problem you have is a legacy. This card indicates that the surroundings are supported by health issues, which is usually a good sign of recovery.
Elements and Symbolism In The 10 of Pentacles
An elderly gentleman relaxes next to a town's entrance archway. He carries a cape with crescent moons and fruit trees on it, which denotes his fortune and rank. His family, including two dogs, stood next to him. A young boy, presumably the boy's parents, stands beside a smiling, laughing pair and reaches out to pet one of the dogs.
Dogs are symbols of devotion, while the puppy is a symbol of new starts, new thoughts, and optimism. The city represents centres of thinking, harmony, and acceptance, while the archway represents passage or transformation.
This is a lovely scene. The elderly man will depend on the presence of his friends and family, and he finds pleasure in watching the new generations reap the benefits of his labour. As a result, family, culture, and the protection of family heritage are all focused on this piece.
10 of Pentacles Card As a Person
His eyebrows are wrinkled like a nest of birds, and he has a sleepy yet contented expression on his face. When he looks around at his kids and grandkids, he smiles with honour: the old man portrayed in the 10 of Pentacles has accomplished much, and he's still reaping the benefits of his efforts.
The 10 of Pentacles represents someone who has had a great life and is economically self-sufficient. They are key figures in their society or family group, and they are consulted when major decisions must be taken, particularly when the stakes are high.
Ten of Pentacles Reversed
Being a Minor Arcana Card, the Ten of Pentacles reversed meaning may be a sign about your future monetary status. It could point to difficulties and hiccups later on in life, even though they may not currently be an issue. It could also show the wrong nature of expenditure that you have put a lot of time and energy into. In general, this reversed card seems to warn that you are putting too many chances on your short-term success while hurting your long-term potential. Take a step back and assess whether your judgments right now will lead to more suffering in the future.
The Ten of Pentacles reversed definition can also deal with connections. It could show the sudden end of a wedding that has been going strong for years. It could also show that you have hit a rough spot, but there is yet hope for things to get back on track. For those who are single, it could point to the fact that some of your bonds have been great for short-term fun, but lack the essence to lead to a lifetime commitment.
Ten of Pentacles Reversed Love & Relationship
Are you placing too much emphasis on what your family or others think about your spouse? To find love, you may be seeking outside consent as well, instead of focusing on the heartfelt connection between the two of you. On the other hand, there may be disputes between your lover and your family or friends. They may find that your partner is "inappropriate"; they may not have a satisfactory job, they may come from a different environment, they may not be the Prince Charming that your family needs to show off how well their child is performing. The fight now can have a great effect on your partnership, and you may have to assert your limits instead of taking their opinions without considering yourself.
Career and Money With Reversed Ten of Pentacles
If you own your business, things may not be going great for you. In the worst-case situation, it can suggest the demise of a company, debt, or bankruptcy. It may be time to revisit your business decisions and see what you can recover. When it comes to jobs, the 10 of Pentacles suggests that your job may be uncertain, especially for the long term. You may find better chances somewhere else.
Be careful of any debts you have that are piling up now. The reversed 10 of Pentacles signals big financial disasters. Sometimes, the card can also signal inheritance conflicts, family quarrels, or conflicts about money in general. You may need to be extra cautious now.
Ten of Pentacles Reversed Health Reading
In a health connection, the Ten of Pentacles reversed can indicate a sudden unforeseen change in terms of health. If this has happened in a health issue for you, the Ten of Pentacles reversed is a strong symbol that your sickness or condition may be hereditary or obtained.
Conclusion
The tenth of the pentacles Earth/Pentacles The pentacles and the element earth with which they are connected are concerned with earthly matters. The number ten. The tens, as we saw with the ten of blades, was about ends and beginnings, the suit's inevitable endpoint. There are several decks.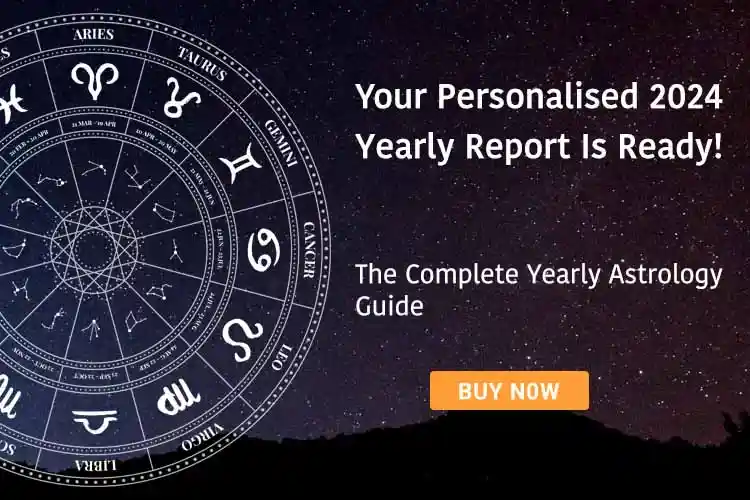 Share Your Problem, Get Solutions