Five of Cups Tarot Card Meaning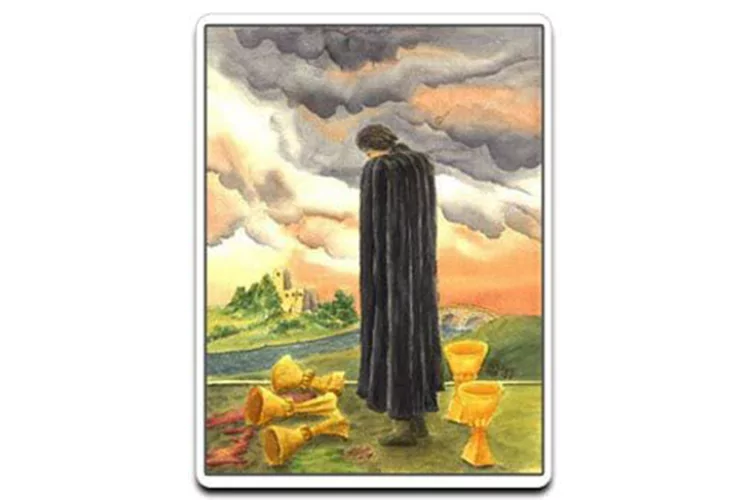 Five of Cups Tarot Card Upright
What It Means To Have Five of Cups Tarot Card (Upright)
Heartbreak, Sorrow, Despair, Rejection, Guilt, Remorse, Regret, Trauma, Bereavement, Grieving, Heartbreak, Unwelcome Shift, Mental Instability, Dwelling On Loss, Focusing On Negativity, Alienation, Loneliness, Self Doubt, Divorce, Breakup, Rage
Meaning & Interpretation in General (Upright)
The Tarot card Five of Cups may reflect sorrow, loss, isolation, and depression in general. It's a sign that you're fixated on the negative. This may be the product of a traumatic event or an unexpected shift you've experienced. As a result, heartbreak, divorce, or separation is indicated. The Five of Cups, which reflects sorrow and grief, is also likely to appear if you have recently experienced bereavement. It's a card of emotional baggage and insecurity, and it can indicate deep regret, frustration, sorrow, or disappointment. It's also the Minor Arcana card of abandonment, which can mean being abandoned by someone important to you or leaving plans or people in your life. It may also be a sign of loneliness or exclusion. However, behind all of the negative connotations, this card might have a positive message.​
Five of Cups Tarot Love & Relationships (Upright)
If you are single, the Five of Cups in a love Tarot spread can mean that you have not yet overcome with sorrow or despair about a previous relationship that did not work out. Since you are so concentrated on your sense of loss, you may feel as if "The One" has slipped through your fingertips, and you may be indifferent to future partners. Remorse, sorrow, or shame can also overtake you. The card of bereavement, the Five of Cups, may also signify the death of a loved one. The Five of Cups might indicate that you're isolating yourself because you're too into guilt to consider going out with anyone. It's fine if you don't feel like dating. However, avoid isolating yourself. You must deal with the present moment and strive to maintain your equilibrium. If you need assistance, surround yourself with a supportive network of friends or join a community group. Even if you aren't quite ready for it right now, love is always in your future. The Five of Cups is not a good omen if you are in a relationship because it can indicate a break-up or divorce.
Five of Cups Tarot Career & Money (Upright)
The Five of Cups in a career sense may signify a work loss or a business failure. If you're in business, it may also mean that a business partner or employee has left the company or that you've left the company or abandoned a business plan. While this represents an unexpected and challenging change in circumstances, there is still much to be salvaged from the situation, so try not to be overcome by indignation, resentment, or despair. The Five of Cups in a financial Tarot spread will mean a financial loss, so now is not the time to be wasteful with money or make investments. If you've recently lost someone close to you, the Five of Cups might mean that you'll inherit something.
Five of Cups Health (Upright)
The Five of Cups can imply emotional baggage causing mental health problems in a health sense. It can reflect sorrow or disappointment, which can lead to depression, or the need to isolate yourself, which can lead to panic attacks or agoraphobia in social circumstances. You should try to re-enter the surroundings. Begin with small measures, such as a quiet coffee with a trusted friend, and eventually return to the outside world. If you're having trouble, talk to a counsellor.
Five of Cups Spirituality (Upright)
The Five of Cups, in a spiritual sense, means that you might be holding on to deep feelings of anger, dissatisfaction, or resentment. For your own sake, you must forgive those who have wronged you in order to progress on your spiritual journey. To help you put these feelings behind you, consider counselling or energy healing. Visualize those who have wronged you coming to you to apologise for the pain they have caused you in the past, and ask the universe to assist you in forgiving them, forgiving yourself, and letting go of the pain you have been holding on to from so long.
Five of Cups Tarot Card Reversed
What It Means To Have Five of Cups Tarot Card (Reversed)
Adapting, Happy Feelings, Moving on from Grief, Moving on from self pity, Getting over with Depression, Kicking Emotional Baggage, Acceptance
Interpretation & General Purpose (Reversed)
The reversed Five of Cups Tarot card reflects acceptance, repentance, and healing in general. You've accepted your grief and sorrow. You've realised that wallowing in remorse, mourning, or sorrow for the rest of your life would not change the past, and you've decided that you must move on with your life. You're starting to become more conscious of the possibilities that have always been there for you. Alternatively, the card could mean that the upright card's negative feelings are being prolonged or drawn out. The Five of Cups reversed, on the other hand, normally indicates that you are ready to re-enter the universe. You're letting go of the past, letting go of your bad feelings and emotional baggage. With this Minor Arcana card in your Tarot reading, you might also be able to accept assistance from others.
Five of Cups Tarot Relationships & Love (Reversed)
If you are single, the reversed Five of Cups Tarot card may mean that you have let go of your regrets or sorrow about past relationships and are ready to move on. You're starting to see the romantic possibilities all around you. You're beginning to reintegrate into society and meet new people. You've actually come to terms with the fact that others have caused you pain. It may also mean that you're still clinging to the negative feelings of the upright edition of the card, which is affecting your future. If you're having trouble resolving these emotions on your own, you may seek counselling or healing. If you're in a partnership, the reversed Five of Cups suggests that you're able to forgive your partner for past mistakes so that you and your partner can move forward.
Five of Cups Tarot Money & Profession (Reversed)
The Five of Cups reversed in a career sense can reflect getting back on your feet after a work loss or redundancy. It may also refer to the start of a company's recovery after a failure or being deserted by a business partner. With this Minor Arcana card in a reversed role in your Tarot spread, you might be able to recoup some of your losses or save the company (or a portion of the business) and transform it into something even better. The Five of Cups reversed in a financial sense means that your finances should be improving after a time of financial hardship.
Five of Cups Tarot Good health (Reversed)
The Five of Cups reversed in a health Tarot reading means that letting go of past suffering and opening up to constructive healing energies would be vital to overcoming any health problems you're having. If you're having trouble letting go of negativity, some energy healing could help.
Five of Cups Tarot Spirituality (Reversed)
The Five of Cups reversed in a spiritual sense can mean that you are emerging from a time of great loss or sorrow, ready for a new beginning and spiritual journey. The suffering you've been through has taught you some valuable karmic lessons, and you're using those lessons to become a kinder, more spiritual, and more empathetic individual.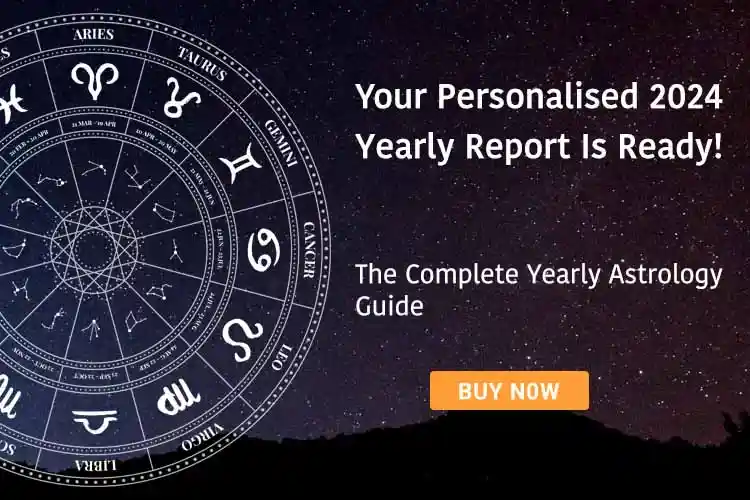 Share Your Problem, Get Solutions