Astrological Remedies For Career Growth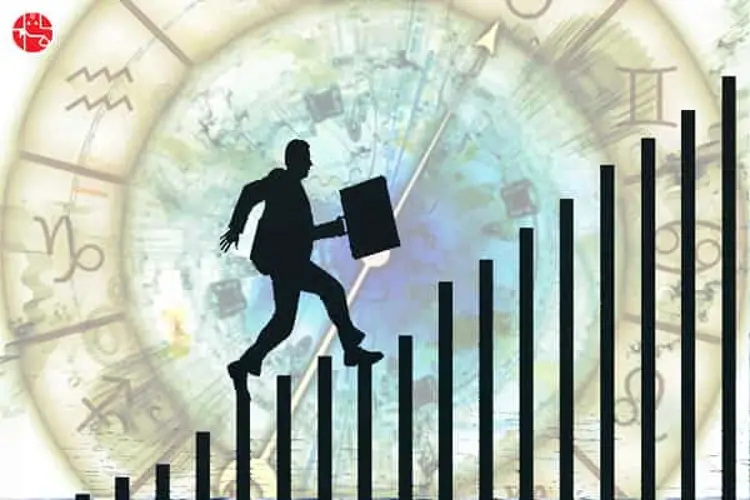 ---
Career Problems Astrology
For career guidance and profession related advice, there can't be anything better than Astrology. Your Birth Chart is your karmic blueprint and it has answers to all your questions and solutions to all your problems. Career problems are just one of them.
For career problems, multiple factors can be responsible. With the help of astrological remedies for career, you can exactly get to know which factors are making you face the job struggles. Also, your Horoscope can confirm, if there is really any problem, or your mind is perceiving a certain negative situation at the workplace as a major career problem.
---
Why You Should Seek Guidance From The Experts For Career Problems?
To ensure that you get only the best guidance which will enable you to take the right decisions, we have on board highly experienced Astrologers, who have been addressing various problems since long. They have specialised knowledge of the career domain, so you can be assured of career advice that will bring effective results.
To decode the cause of your career problems and professional or workplace issues, our Astrologers analyse multiple factors in your Birth Chart and also the influence of the transiting planets. There are three main factors to be taken into consideration for astrological remedies for success in career:
1) The Potential in your Birth Chart,
2) The influence of the Mahadasha and Antardasha and
3) the impact of the transiting planets.
However, other factors are also to be considered, such as the placements of major planets in your birth chart while suggesting personalised career growth remedies. So without wasting your precious time Ask an Expert and get precise answers to all your career problems.
---
How Ask An Expert Can Help You In Your Career Problems?
The Ask An Expert is the perfect fusion of the following:
1) Expert Guidance 2) Affordability 3) Speed
The biggest highlight of the Ask An Expert or Ask An Astrologer service is that you get your answer related to career problems, workplace issues or job stability within 24 Hours, which helps in taking quick action.
Not only will you be getting the answer and career guidance, you will also be getting the suggestions for the most ideal remedial solutions based on your Birth Chart. Not all things can be set right with hard work, some require help from the 'Divine'. This is where the remedies are helpful.
---
Have A Look At The Benefits Of Ask An Expert: Astrology for Career Growth
1) Accurate answers written by Astrologers with 15+ years experience
2) Know the actual reasons for your career struggles. Our Experts will help you get rid of any misconceptions or wrong notions in your mind prolonging the professional issues.
3) Though you get the answer within just 24 Hours, there is absolutely no compromise on the quality of the answer.
4) Your answer is written by real people and not by bots or an automated system. Thus, you will be able to experience the 'magic touch' – the human touch.
5) Along with core astrological advice, you will also get the right psychological guidance about the approach to adopt to deal with career problems and workplace issues.
6) Astrological remedies for career suggested along with the answer will be based on a thorough analysis of various factors in your Horoscope.
Remember, not every Astrologer can suggest solutions or remedies which will work for you. It really requires a lot of experience and authentic knowledge.
So, don't think too much. Talk to our expert astrologers now and get instant solutions to all your problems.
With Ganesha's Grace,
The GaneshaSpeaks Team
---
---
Get 100% Cashback On First Consultation