2023 Aquarius Tarot Prediction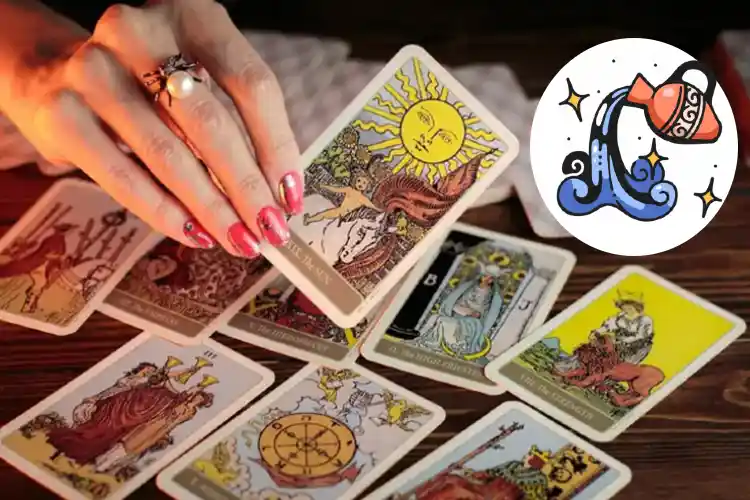 Talking about Aquarius people, they are masters of intelligent and sharp mind. Aquarians have a humanitarian approach and have a progressive mind. They love networking. This is the reason that the circle of their friends can also be wide.
Aquarius Tarot 2023 Job and Career
According to the Aquarius Tarot 2023 Predictions, this year your job and career sector will be full of ups and downs. This year, if you are associated with any foreign project, there may be obstacles in it. If you have to travel somewhere with this, then you are advised to avoid this journey as much as possible, because you do not see the possibility of getting desired happiness and results.


Not only this, you may also face some difficulties in completing your daily professional tasks. As the year progresses, you can expect neglected results in your daily professional life. Also, you may get delayed in getting desired success in your projects and work. In such a situation, you need to maintain softness in your nature this year. Along with this, you should focus on your work. You also have to pay attention to your unnecessary expenses, otherwise it can become the reason for emptying your pocket. You will need to be cautious about your expenses and pay more attention to the security of your money. You may fall in the company of some wrong people, which can be harmful for you. Take care of words while talking to your colleagues and superiors, otherwise your words may get misinterpreted. Stay away from any kind of lawsuits and bad company. Right now you will need to take better advantage of your education and experience to avoid any kind of mistakes in life. During this, it will be especially necessary to remain soft and practical.
Aquarius Tarot 2023 Love
The year 2023 seems to be mixed for love life. By the way, in the beginning of the year, you would like to come in limelight with your positive behavior. Deep emotions, both positive and negative, will create turmoil within you. This will make you extremely intense and demanding towards people close to you. If we talk about love life, then this year can be a bit complicated. Feelings of fear, insecurity, resentment and jealousy can emerge. During this, there will be a great need of love in your life. You may have a strong attraction towards someone who has cast a love spell on you. However, this is not the time to reveal your innermost feelings and needs. Instead, you should try to develop a good understanding with him and give some time to your relationship so that you can understand the wants and needs of your partner.
As far as married people are concerned, this time will be mixed for them too. At this time you will have a strong feeling of dissatisfaction. Whatever there is a feeling of lack in married life, you will be anxiously searching for it throughout the year. However, you will get some opportunities to sort out the problems and your understanding level with the partner will increase. Despite this, you will strive for a completely stress-free and happy married life. This year you can get the true meaning of married life.
Aquarius Tarot 2023 Finance
Your Finance Tarot says that this year will be mixed for you overall. Right now your financial capacity will increase, but you will feel that its speed is a bit slow. The most important thing here is that you have to bring your spending habit into a little system. Your expenses may increase this year. During this, it will be very important for you to maintain a balance between your income and expenses. By the way, this time is very good for any long term investment. You need to keep your reserve capital aside for contingent liabilities. By making efforts during this period, you will achieve your desired goals and you will also feel happy with this success. Perhaps you have kept some of your financial tasks aside, now they will once again come in front of you. In such a situation, this time will be positive in terms of completing those tasks.
Aquarius Tarot 2023 Health
Your Health Tarot 2023 says that this year you will have to prioritize your life. The place of health is important in this and you cannot ignore it. Well this year you will be a little quiet and want to speak less. It would be good for you. Not only this, this year you will also try to be completely simple and simple, but sometimes due to increasing tension, you will look anxious and worried. This tension and anxiety will also reflect in your nature. To avoid this, you will need to make major changes in food along with rest, otherwise you may face major health problems this year. Now your weight can also increase. During this, you have to pay attention to food. You are advised to consume more and more liquids, soups, green tea, juices and boiled vegetables. Avoiding fast food and fried food will be good for you to stay fit and healthy. Consuming fresh fruits and vegetables will be beneficial for you. This will strengthen your body's immune system. Regular practice of yoga and meditation will help you avoid problems related to anxiety and stress. If you have pain in your right leg or any problem related to your feet, then special attention is needed.
Lucky Colour: Firoza Blue
Remedy: At the beginning of the year, go to Shani Dev's temple on any Saturday and get Shani Shanti Havan performed by Panditji. It will be auspicious and fruitful for you.
Practical Remedy: Visit a hill station for mental relief and peace.
Lucky flower: Use Jasmine flower.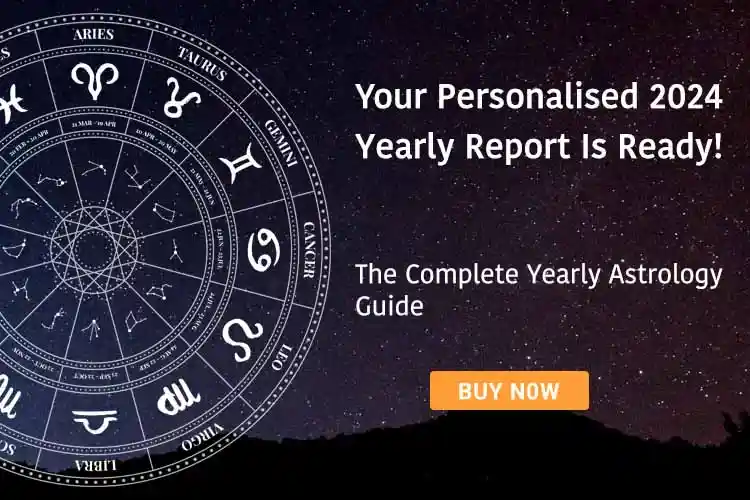 Share Your Problem, Get Solutions