The Magician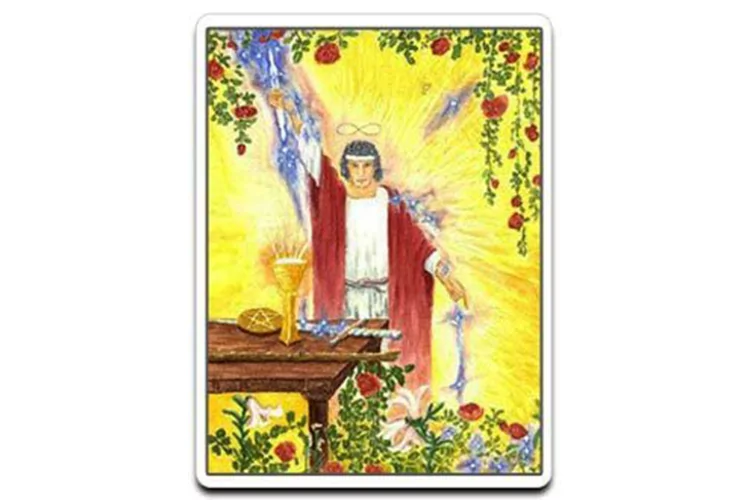 Magician Tarot Card Upright
What It Means To Have Magician Tarot Card (Upright)
Influence, Willpower, Resourcefulness, Talent, Logic, Intellect, Concentration, Psychic abilities
Interpretation & General Meaning (Upright)
When The Magician appears in a Tarot card reading, it means you have all of the necessary talents and abilities to succeed. The stars are aligning in your favour to bring about favourable developments in your life. This trump card from Major Arcana indicates that you must utilise your knowledge, concentration, and willpower to achieve your goals. The Magician usually denotes a period in your life when you have the ability to produce your desired outcome. If it's about other people in your life, it's usually about someone you can learn from and whose abilities and wisdom will impress you.
Magician Tarot Love & Relationship (Upright)
In the context of love, the Magician card of tarot is a positive one. For individuals in partnerships, The Magician Tarot denotes a shift in the partnership to a new and deeper level, where increased devotion and happiness can be expected. If you're single, The Magician suggests that now is a perfect time to start dating. Your partner will be committed to you, have excellent intentions, and will treat you with respect.
Magician Tarot Career & Money (Upright)
In terms of money and career, The Magician tarot indicates that fresh chances will arise. They will necessitate you to take a risk and to put your innovative ideas into action. With certain people, keep your ideas close to your chest since The Magicians never reveal their secrets. It's a fantastic time for promotions or launching a new business venture because you'll feel strong and confident. It's going to be a fantastic year for you! You may be given the opportunity to mentor someone or be mentored by someone who will share their knowledge with you. When this card comes, your financial situation will improve, or you will have a terrific opportunity to earn extra money.
Magician Tarot Health (Upright)
If you've been sick or feel depleted recently, your vigour and good health may be returning. Alternative therapies may be beneficial if your condition or ill health is not improving. In a health context, The Magician Tarot may imply that you require the assistance of an experienced, powerful healer to provide you with the healing boost your body needs.
Magician Tarot Spirituality (Upright)
In the domain of spirituality, the Magician Tarot card implies that now is a suitable time to undertake some type of spiritual development. If you've always been interested in spiritual subjects but never had the opportunity to investigate them, you should do so in the near future since your ability to channel magical energy will be greatly enhanced. If you concentrate your energy, you will be shocked at how much you will gain from this spiritual development. The Magician is a good card to obtain if you are interested in psychic development, as it indicates the emergence of strong latent psychic powers.
Magician Tarot Card Reversed
What It Means To Have Magician Tarot Card (Reversed)
Manipulation, Greed, Underutilised ability, Untrustworthiness, Deception, Conniving, Cunning, Manipulative behaviour.
Interpretation and General Meaning (Reversed)
When you see The Magician reversed Tarot card in a Tarot reading, it means you'll have to be careful not to lose out on the possibilities that are coming your way. Allowing self-doubt to stop you from seizing the moment is a mistake. The Magician reversed, if it refers to a person, can indicate that someone in your life who appears to be smart and trustworthy is actually trying to use or manipulate you. With this Major Arcana card in reverse, be wary of unscrupulous and selfish people, and be careful who you trust!
Relationships & Love (Reversed)
In a love Tarot reading for those in partnerships, the Magician reversed can imply that you need to be more open and honest with your spouse about your needs and desires. If you're tempted to use your partner to achieve what you want, resist the urge. Honesty will earn you far more than deception. It could also signal that a seemingly trustworthy partner or lover is using their power over you to exploit you for their personal gain. If you're single, The Magician suggests you're getting cynical about love and your future love life and that you're convinced you'll never find love. Don't lose hope. If you stay optimistic and put out love and light into the world, you will attract more of the same!
Money & Career (Reversed)
In terms of money and profession, The Magician Tarot reversed indicates that you are not making the most of the opportunities available to you by not utilising your skills and abilities. You might be suffering self-doubt once more. You can feel like you're not living up to your full potential, but you're terrified of the risks that come with trying something new. Take the time to figure out and address why you are having such a hard time changing, what is preventing you from doing so. If you're hesitant to embark on a new venture because you're not sure you can trust the other people involved, the Magician reversed may be a sign that you're correct to be apprehensive. If you're in a financial bind, you'll need to take proactive steps to modify your situation.
Good health (Reversed)
In the context of health, The reversed Magician Tarot card is not completely a negative sign. It indicates that you must believe in your power to heal in order to see results. The Magician reversed, on the other hand, indicates that you should get help from a competent expert as quickly as possible if you are experiencing hallucinations, psychosis, or paranoia.
Spirituality (Reversed)
In the domain of spirituality, the reversed Magician Tarot card implies that your prior spiritual path may no longer be acceptable for you. Now is a good time to look into a new spiritual path and get-go of any old beliefs or habits that aren't serving you anymore. You might have a spiritual talent that you have yet to uncover or explore. It's also a reminder to use your spiritual power solely for good.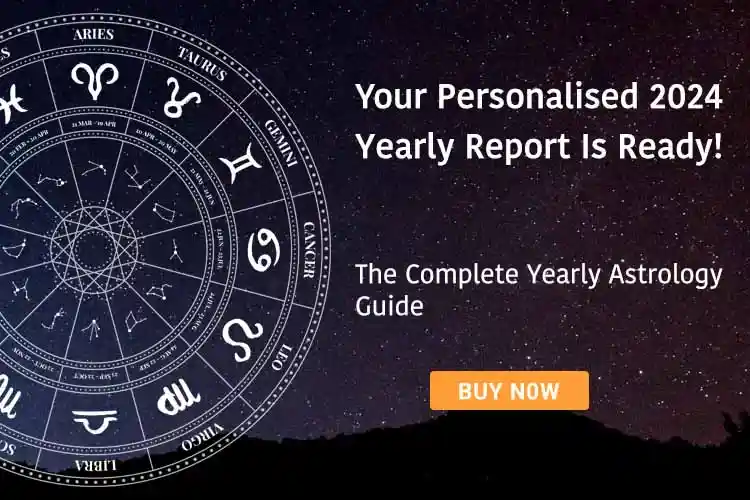 Share Your Problem, Get Solutions