Five of Swords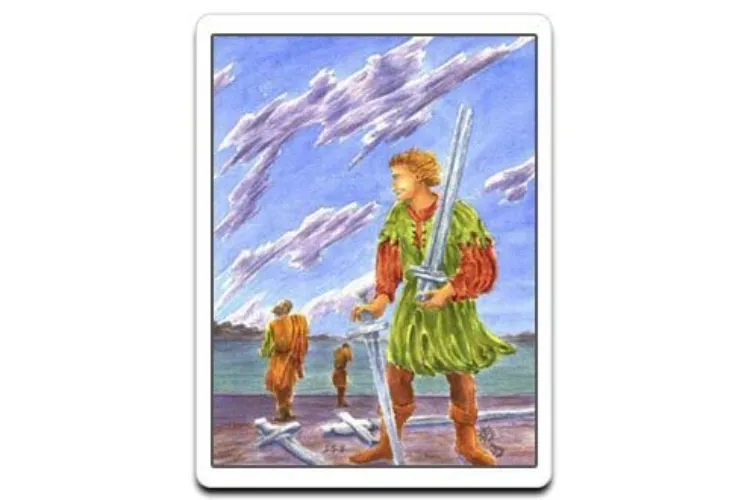 "Five of Swords" is a Minor Arcana tarot card. If we need to describe this card we must acknowledge that we are dealing with a very complex Card. As per readers and various theories taught in different schools the interpretation of this Card varies, as to work with this card is tricky. The "Five of Swords" deals with change, conflict, challenge and Upheaval.
Five of Swords – Tarot Card Meaning
The "Five Swords" card shows a handsome young man with contempt on his face. On the card, he has five swords that he had or borrowed from other soldiers or troops during the battle, which may have helped him to fight his enemies. The other two numbers on this card reflect something far away from him, with a sense of loss and sorrow, and could fade away. Even though the fight is over, the sky on the card appears to be noisy and cloudy, showing that not everything is going well.
Five of Swords – Upright
This Tarot card card shows that you are in conflict and you have disagreements with others that lead to hatred and dispute. While you might believe you are good, you may be lost in the big picture, which can be irritating because you may have hurt those who once opposed you, leaving you alone or separate from others.
When you believe you have won, don't believe that the decisions you made were correct and meaningful, so you might disregard others' opinions or not accept others' understanding without considering the consequences.
As the conflict escalates, you will have the opportunity to take action. You can feel like everyone and everything is against you, there may be chances of losing some friends along the way. As a result, it is important to make timely decisions. Your argument should be straightforward as to why you want to keep going or win. So the final decision depends on you, because of a certain situation, you will need to resist the conflict within you. So the "Five of Swords" also represent popularity in a negative way.
Love – Upright Five of Swords
As per this Minor Arcana card, when it signifies "Love", the "Five of Swords' indicates unexpected change & unsettled entry. You and your partner may feel irritable which can boost anxiety level and you will feel exhausted, where conflicts can start easily and arguments will arise. Ego might also be the factor to push your relationship under a clash without any real reason, thus think carefully about the matter and make sure that you're not arguing simply for the sake of being right.
Facing troubles with disagreements in your love life? Bring the compatibility back with your Free Love Horoscope.
Career – Upright Five of Swords
You will find conflicts erupting at your workplace, your aggressiveness might be seen in your arguments, this could be due to misunderstandings, lack of communication or poor leadership. The "Five of Swords" signals to the event where you or another person may be bullied, forced or threatened, here you have to handle matters professionally, you have to stand yourself and don't be afraid to pull in your management if needed. So, be clear with your actions and make sure that the workplace environment is not affected.
Finance – Upright Five of Swords
You will need to take extra care about your finances right now, especially when there is a question of trust. There may be people who will try to take advantage of you and will attempt to take more from you, than what they need. You will be facing conflicts with money matters within your family, partner and friends. Sometimes this card shows that finance is gradually moving to tight conditions, you may have to cut some of your luxurious expenses from your budget.
Five of Swords – Reversed
In a general Context, "Five of Swords" reversed can be a good sign of something that will happen in the future, as it indicates the peaceful resolution of the situation, ending conflict and moving on. It is a Minor Arcana card that represents communication, compromise, overcoming Challenges and releasing stress. However, it may be possible that there may be a rise in serious violence and revenge, in other words, "Five of Swords" reversed can signify risking everything, being constant, not paying attention to warning signs and surroundings. Here cards represent that a person is responsible for his own actions such as crime, arrests being uncovered, the person having to face shame, regret and public humiliation.
Love – Reversed Five of Swords
As per "Reversed Five of Swords", under tarot readings, Reunion will be possible after hated tensions. There will be a desire for Compromise between you and your partner, both will give up their weapons. Do not think of how you are hurt, try to disappear pain that you have already faced, time will be hard and will recollect your past conflicts and arguments within both of you, but sometimes it is better to cut your losses and walk away before more damage is done, in the long run everything would be in its right condition.
Career – Reversed Five of Swords
Here the "Reversed Five of Swords" represents the work environment. What was once stressful and hostile now will become better, you will find everyone is ready to put down their swords. Furthermore, compromises are made and open communication is possible again.
Finance – Reversed Five of Swords
As per this card, you might be dealing with hard financial situations, or even fights about money, you may feel that you will struggle less and will relax for now. Also, you will find that those persons who were attempting to take advantage of your financial deals, may distance themselves from you. Also, they will be accountable for their actions.
Conclusion
Five of Swords – "Yes or No" Card
Five swords, in general, represent a big disappointment. When this card appears in your reading, it addresses the issue of disagreement, defeat, depression and anxiety. Because there is no positive relationship with this card, the answer to Yes or No reading in your question is no.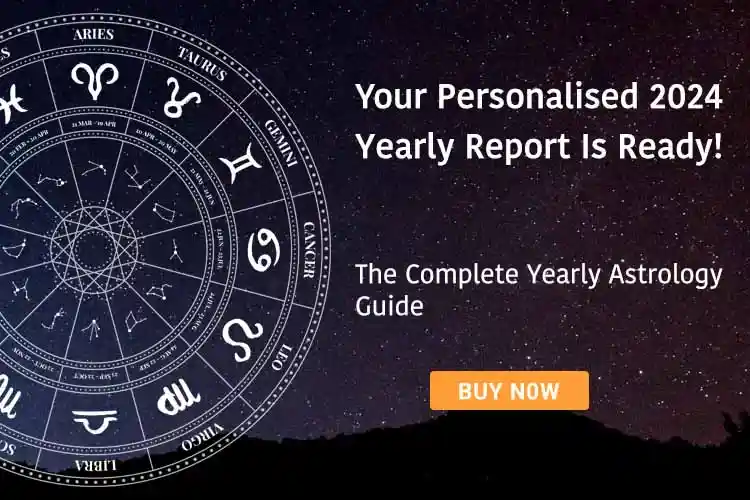 Share Your Problem, Get Solutions