3 of Pentacles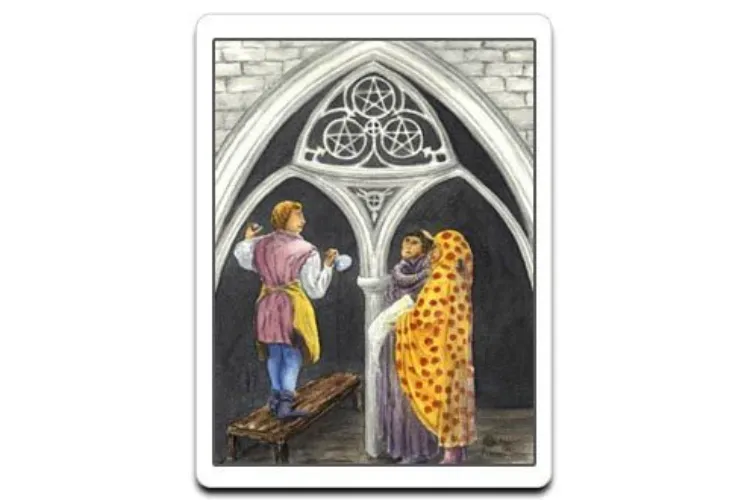 The 3 of Pentacles Tarot card displays a young man sculpting a section of a cathedral with his equipment. Two designers stand next to him, with the draught plans. Both sides are experts in their respective fields, as shown by the soaring ceilings and exquisite etchings. The craftsman seems to be debating his success with the architects, who esteem his feedback and specialised skills despite his lack of expertise. Their body statement indicates that this young fellow is critical to the cathedral's construction, and the designers want to make sure everybody would be on the same level.
3 of Pentacles – Upright
The designers could not design the cathedral without any of the stonemason's assistance, and he just can not construct it without them. – individuals have great importance, so when they work together as a group, they will accomplish far more than they could if they worked on the task alone. Whenever the 3 of Pentacles appears in a Tarot reading, interpret it as a warning to work together to build efficiencies to produce impressive results.
The importance of diverse thoughts and degrees of expertise in teamwork is represented by the Three of Pentacles. The architects value the stonemason's technical expertise, and the stonemason values the architects' expertise and experience. Despite their disparate experiences, degrees of experience, and skills, they should collaborate and share their knowledge in a manner that builds cohesion and strengthens the final result. There is no feeling of dominance or 'us versus them.'
Rather, everybody has something to contribute and is eager to hear about the others working on the initiative. All work together to complete the task and contribute to the community by actively listening and communicating. Recognise the importance that each individual brings to the organisation when you accomplish a particular task with one another. Whenever you see each team participant's significant contributions, you will also benefit from them.
The 3 of Pentacles, such as the Threes in the other suits, represents the first steps of execution since Ace's proposal process and the Two's preparation phase. You've mapped out the planning, collected your tools (money, people, and time), and gotten to work – you could have already achieved the first important step. In reality, you're still a long way from the end zone, but you've started the process of moving and getting things done.
When you put your dreams into action, you'll see that you do have the expertise, talents, and tools you need to achieve your goals. The 3 of Pentacles can be seen as a sign that you're on the correct path. You're good at what you're doing, and you're getting better. Continue! The Three of Pentacles often emphasises adequate planning, administration, and organisation. Obtaining major objectives, such as the construction of a massive cathedral, necessitates meticulous preparation. As a result, this card advises you to make a detailed strategy and stick to it. This is the time to use strong leadership skills.
Three of Pentacles Love & Relationship (Upright)
If you're in a relationship, the 3 of Pentacles in a love Tarot reading means you're dedicated to it and willing to put in extra work to make it succeed. If you've been experiencing trouble with your relationship, it may be an indication that you should seek the advice of a relationship guidance counsellor to help you fix your problems. You and your spouse know about one another as you mature together. If you're in a love situation, the Three of Pentacles will signify a period where you're getting to know each other and finding out where to share your lives.
Three of Pentacles Career & Money
The Three of Pentacles in a career Tarot spread denotes a strong work ethic, dedication, and resolve. When this card occurs in your Tarot reading, you will be pouring a lot of time into your profession or company, expanding on past performance. You may be getting experience or training to further your career. The 3 of Pentacles signifies accomplishment, praise, and incentives, but your extra effort, determination, and attention to detail will not go unnoticed. The 3 of Pentacles may also mean that you'll need to work alongside someone to finish a task.
Health – Upright 3 of Pentacles
The Three of Pentacles Tarot card is a wonderful omen to get if you've been working to better your health or fitness, as it means that all of the hard work and dedication will be paid off eventually, and you'll be able to reap the rewards. You will do so if you keep trying before you achieve your objectives.
Three of Pentacles Reversed
It is important to note that Three of Pentacles is a Minor Arcana CardMinor Arcana Card. When the Three of Pentacles is reversed, it indicates that you are dealing with a lack of leadership among group members, making it more difficult to finish a task. You're not even on the same page, or you're not responding to or appreciating each other's thoughts and views. If this rings true, you'll need to refocus on the proposal's expected outcomes and create new decisions on how you'll collaborate to achieve them. Periods, money, and the amount of power you all bring into the proposal can all need to be renegotiated. The reversal of the 3 of Pentacles can indicate that you'll need to put more organised resources into your work, considering that now the upright 3 of Pentacles is all about careful preparation and management. If you don't have a perfect picture of how you'll achieve your objectives, it's a good idea to take a break from work and map out your next move in depth.
Individual people can attempt to claim themselves and achieve dominance over others, resulting in a lack of confidence among teammates. Set specific expectations for the team, particularly around appreciation and cooperation, if this is the case. Recognise each person's special contribution, regardless of their background or expertise.
The reversed 3 of Pentacles may also indicate that you must be employed in a relatively routine job where your talents and experience are underrated. There isn't much room for development and progress, and you don't feel like your talents and strengths are being put to good use. It might be a smart idea to find a good job and work with a company that trusts your skills.
When the Three of Pentacles is flipped, it may mean that you want to go it alone and complete the task at hand. You may be tired of waiting on others or feel compelled to complete the task entirely on your own. You may be correct. If you're having trouble, though, don't be afraid to ask for assistance.
Three of Pentacles Reversed Love & Relationship
Because you're in a relationship, the Three of Pentacles reversed in a love Tarot reading can mean that even someone else is creating tension in your relationship. It may also be a sign of a lack of dedication or progress. It could indicate that both you and your spouse are not putting in the commitment necessary to make the marriage succeed, as well as apathy toward one another. If you're single, the reversed 3 of Pentacles indicates that you're not placing your best effort forward when it comes to partnerships. You may be apathetic toward the thought of dating or simply unable to bring in the effort available to satisfy someone. It may also indicate that you must be failing to learn from your previous failures and, as a result, are continuing relationship/dating habits that have failed you in the past.
Money and Career – Reversed 3 of Pentacles
The Three of Pentacles inverted in a career Tarot spread is not a good omen because it can mean that you will have misplaced your inspiration, devotion, or loyalty, and the level of productivity has suffered as a result. Whenever this card shows, it does not imply that you are unable. It normally indicates that you're not just putting in much attention or that you're not just committing yourself. You may be unable to improve or be aggressive in the face of critical feedback, or you may lack the necessary skills to advance your profession. The reversed Three of Pentacles may also reflect poor maintenance. If you're working on a group project, it may be a hint that things aren't going well. If you've just started a company, the reversed 3 of Pentacles may indicate a lack of development and desire to put in the effort necessary to make it successful. In a financial sense, the reversed Three of Pentacles means that if you want financial stability, you must work hard. If you don't have decent professionalism, don't assume a cash payout or for your finances to automatically work out.
Health – Reversed 3 of Pentacles
In terms of wellbeing, the reversed Three of Pentacles indicates that you must bring forth effort if you wish to achieve results. If you've been facing health problems, this card suggests that if you wish to change your health, you should take positive action to support yourself.
Conclusion
Final Thoughts So, in terms of passion, the Three of Pentacles means that everyone thinks you'd make a fine team together. They see the value you add to the table and are eager to help you in return. When the 3 of Pentacles in love is reversed, it reflects intense feelings of imbalance.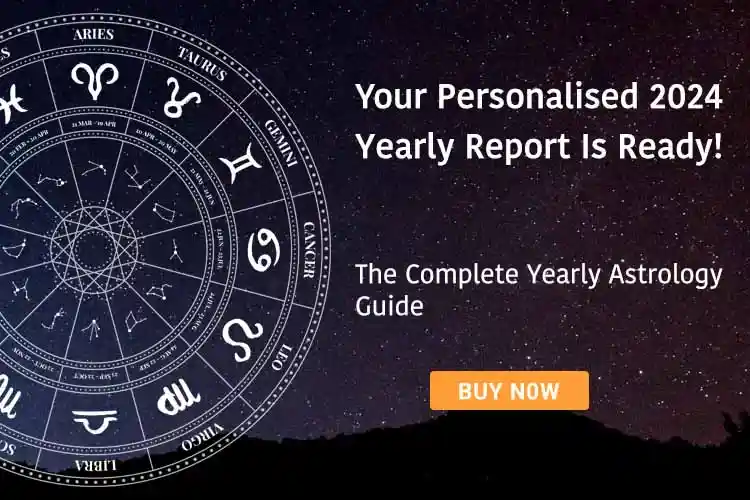 Share Your Problem, Get Solutions