Star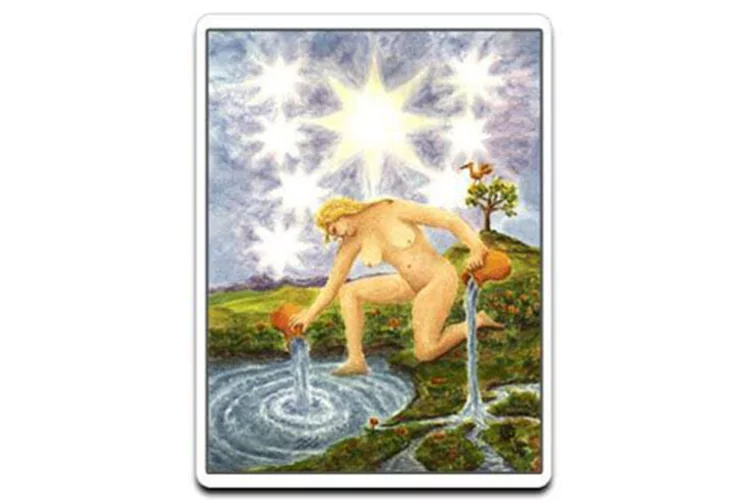 Star Tarot Card Upright
What It Means To Have Star Tarot Card (Upright)
Optimism, Passion, Innovation, Serenity, Restoration, Tranquillity, Spirituality, Recovery
Interpretation & General Meaning (Upright)
The Star Tarot Upright represents future hope, inspiration, and general contentment. You will feel incredibly positive, motivated, and liberated when you choose this Major Arcana card in your Tarot spread. The Star tarot's spiritual connection will make you extremely cheerful, joyful, and free from grudges. You'll feel at ease and connected to the rest of the cosmos. When it comes to tarot readings, the Star Tarot is a fantastic sign. Following The Tower's tempest, there follows a period of calm and tranquillity. The Star Tarot says that you've rediscovered your sense of self and your surroundings, that you're full of joy and well-balanced energy, and that you're ready to heal old wounds. Whatever mental, emotional, physical, or spiritual concerns you were struggling with are no longer stumbling blocks, and you're ready to face the challenges that await you. Have faith that the universe has a plan for you, and believe in your intuition that all will work out. If this card occurs in your Tarot reading, you will feel secure in yourself, and people will accept you for who you are. The Star can also represent artistic ability and inventiveness; therefore now is an excellent time to start a new pastime. ​
The Star Tarot Love Readings In Relationships (Upright)
In a love Tarot reading, the Star card upright indicates that there could be an Aquarian around you with whom you can have a fluent partnership. If you're single, Upright Star Tarot points out that you're all set to release all the negative emotional baggage from ex-relationships. Your love life seems to be perfect in the future, and this is an excellent frame of time for you to mingle with new people. It could also mean that someone from your past is trying to contact you. The Star indicates that a relationship is about to become more serious. If you've had issues with your relationship in the past, The Star suggests that if you give yourself up to healing, your troubles will be resolved, and you'll have a bright future ahead of you. ​
The Star Tarot Career & Wealth (Upright)
From a career perspective, the Star denotes that you will have a lot of job opportunities coming your way. The Star is a good indicator that things will work out or that even greater things will come your way if you've been waiting for the results of a promotion or a job interview. It could also indicate that you'd be better suited to a more creative career. With The Star in your Tarot reading, you can be feeling particularly artistically motivated. If you've been having financial problems, The Star advises that there is a method to get your finances back on track. The Star upright indicates that your money is moving in a positive way; therefore, now is a good time to make investments, within reason.​
Star Tarot Health (Upright)
If you've been suffering health problems, The Star suggests that you're about to enter a period of remarkable healing. It might be a sign of good health and the successful resolution of health problems. It could also mean that you'll be feeling a lot better about your health in the future.​
Star Tarot Spirituality (Upright)
The Star is a powerful omen in a spiritual sense, being a Major Arcana Card. It denotes that you will have a strong connection to the spiritual realm. If you're interested in psychic development, the Star in your Tarot reading may help you progress in leaps and bounds.
Tarot Reading For Star Tarot Card Reversed
What It Means To Have Star Tarot Card (Reversed)
Depression, Pessimism, Negativity, Lack Of Faith, Lack Of Motivation, Monotony
Interpretation & General Meaning (Reversed)
When the Star is in the reversed position, it can signify that you are despondent. Perhaps the adversities you've faced in the past have snapped your enthusiasm for life and your faith in the universe's design for you. The reversed Star does not mean that things are hopeless; it only means that you believe they are. You are accountable for yourself and your outlook on life.
You might want to consider seeking professional counselling to help you heal old wounds and let them go where they belong. The reversed Star might represent a loss of self-assurance, belief in one's own abilities, and trust in one's own skills. This Major Arcana card can also indicate a sense of anxiety or overwhelm. To fix this, a shift in mindset is required, not necessarily a change in circumstances.
If you have long since left the situation in which you were victimised, don't allow yourself to continue to play the victim. The Star is telling you that it's time to put the past behind you, draw a line in the sand, and move on. If you require assistance, seek it. You can achieve anything you set your mind to if you believe in yourself and keep your focus on the positive. Begin by focusing on one or two things to be grateful for each day. If you are artistically inclined, a creative outlet may be beneficial to you. Rekindle your creative side; it will aid in your recovery.​
Relationships & Love (Reversed)
If you're in a relationship, The Star reversed implies that you've lost faith in it or that you're concentrating on the negative and overlooking the favourable elements. You may feel that your relationship has lost some of its lustre, that it has become stagnant and repetitive, and that you and your spouse have become distant on some level.
If you want to move forward, the Star reversed informs you that these issues may be resolved, but you must be willing to heal previous wounds and wipe out any negative energy from the partnership. If you're single, a reversed Star represents loneliness and a lack of faith in the universe's destiny for you. It's possible that you believe you'll never meet the right person.
It's possible that you're starting to lose faith in love. In order to go forward, you must let go of your anxieties and the negative energy you've been holding on to. When you least expect it, love will emerge!
Money & Career (Reversed)
The Star reversed in a career Tarot spread means that you may be tired with your job or that you are caught in a job that isn't going anywhere. Monotony has crept in, and you've lost the creative spark and excitement you previously possessed. You must shift your perspective and begin focusing on the positive.
Things aren't as horrible as they appear, and you have the power to change anything you don't like. The reversal of the Star might also suggest that you are not utilising your imagination and are squandering your abilities. If your finances aren't going well, The Star reversed tells you that you have the power to change them.
Reevaluate your financial plans in light of any recent changes in your situation, and ask yourself if they are still working for you and will get you what you desire. If not, consider what you can do to adapt them to your current situation. Don't allow money to get the best of you; it's not all doom and gloom! Things aren't quite as bad as you believe.
Star Tarot Health (Reversed)
In terms of health, The Star reversed can imply that your health isn't poor, but any problems you have right now will be amplified by your fear and pessimism. You may be too concerned about your health and exaggerating any symptoms rather than getting a routine check-up. Concentrate on the positive aspects of your situation. If you're concerned about a health problem, see a doctor get your concerns addressed. At this moment, mindfulness meditation could enable you to enhance your health and remove any negative thoughts that you may be holding on to.
Spirituality (Reversed)
In a spiritual sense, the Star inverted indicates that you have lost confidence in the universe. You might feel cut off from spirit, and you might see past difficulties as a sign that you're destined. Keep in mind that the universe adores you. The universe is only giving you an opportunity to grow and learn even while you are passing through really terrible moments. Be grateful for something every day and reconnect with your spiritual side. You'll be amazed at how much of a difference a tiny alteration can make in your view on life.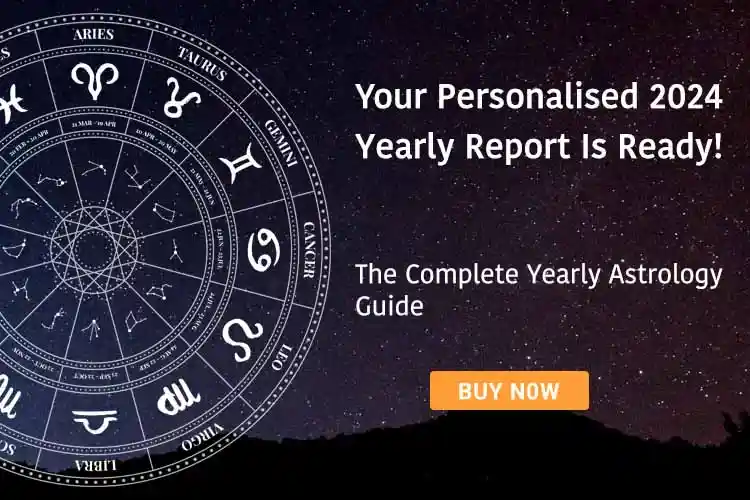 Share Your Problem, Get Solutions