Seven of Wands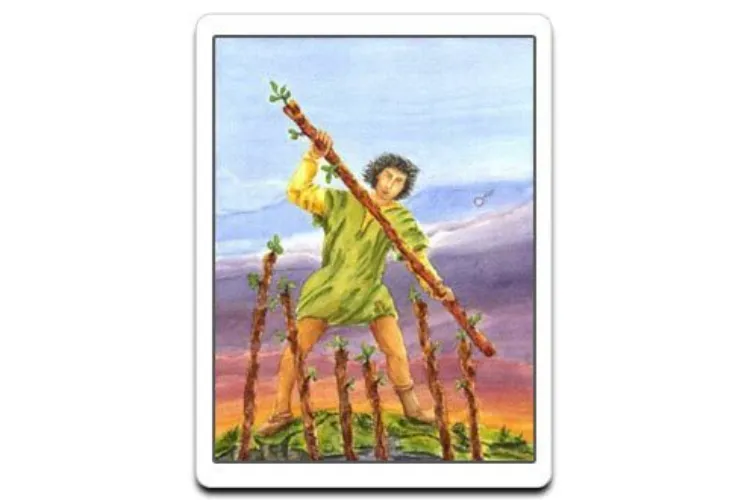 Have you ever wondered that you are the last man standing in a battle? If yes, then 7 of Wands tarot cards is what you might have drawn. Seven of Wands indicates a strong man fighting his way out. His opponents have outnumbered him, but still, he is standing tall. This gives an indication that in life, you are facing too many challenges but still need to show courage. There will be instances where you have lost your courage and faith, but inside you know it's not over till it's actually over. It is about standing up and defending your territory. It is the ability to handle multitasks. It signifies you are yet defeated till you accept one. Let us see what the card description of Seven of Wands tells us.
Significance And Meaning Of The Seven Of Wands
The image shown in Seven of Wands shows a man standing tall in some elevated region like a hill. He is getting challenged by the opponents below. He is fighting and defending his territory and attacking in retaliation. It is important to note that in the Rider Waite depiction of the Seven of Wands, the man is wearing different shoes. This indicates that he is fighting a war in some uncharted areas and not having a stable footing in his life. Let us explore the upright and reverse condition of this swab.
Upright Seven of Wands Card
The seven of Wands has a similar meaning to that of Five of Wands. Both these cards indicate struggle in life after the initial phase of contentment in an event. The difference between the 5 of Wands and 7 of Wands is that the latter shows the struggle that is needed to maintain the position, while the Five of Wands shows the struggle to obtain or achieve a position. There is a saying that gaining the top position is easy but maintaining the top position is not easy. There is a long queue of potential contenders for the same position. The fight is all about sustaining the position rather than achieving it.
Upright Seven Of Wands: Love
As fighting is the key to this card, you may have to set your boundaries in case the card is upright. There will be few ruffles in the ongoing relationship, and you might have to take a stand for yourself. There will be objections and disagreement from your partner. You might have to put a lot of effort into making your relationship last. There might be some external interference also which may dampen the spirits. Despite all these factors, you are confident enough to hold onto your relationship. You are full of energies. When things are tough, the tough get going.
Upright Seven Of Wands: Career
In terms of career, the upright Seven of Wands indicates challenges are your workplace. The work environment may be hostile or not conducive to work. The peers and superiors may be against you. You might feel the card is negative, but in reality, it indicates that you are able to take the load and resolve the matters at work. Enhance your inner fire and confidence, and you will see everything starts to fall in line. It also indicates that you are used to such kinds of situations, and you have the mental strength to challenge people and save your waters.
Upright Seven Of Wands: Finance
Things look shiny here. The upright Seven of Wands indicates good returns for long term investments. This indicates that you might be earning through a previous investment or are likely to gain from a fresh one. The financial condition is stable, and you are quite alert in your money matters. Start doing financial planning for the long term and save money for your retirement or for buying a house. Whatever saving investments you can think about will actually serve you better in future. However, this wand indicates that others are jealous of your financial stability, and you need to be careful.
Reverse Seven Of Wands Card
The 7 of Wands reversed, meaning that you are getting overwhelmed by the challenges in life. This is a difficult phase for you, and you are letting the vulnerabilities affect you. The people are willing to take advantage of your weakness. This also means getting criticized and judged by others. Escapism is tempting, but it will not help you in the long run. Try to complete and achieve your goal rather than running away. Whatever you have done till now will go in vain if you give up. The choice is yours.
Reverse Seven Of Wands: Love
Escapism and too much defensiveness can work against you. The reversed 7 of Wands love meaning suggests that you are trying to defend yourself, but you are in a shaky relationship. You may go into your shell of negative and be in the phase of denial. Even if you are with your partner for the right reason, you may find it more difficult to remain together.
Reverse Seven Of Wands: Career
In terms of career, the reverse Seven of Wands may hold you on shaky ground. Your professional tactics may not work. There will be a lack of preparation. You are not ready to defend your past glories. Right now, it is important for you to protect your job or business. But the lack of energy and enthusiasm will not let you do so. You have put your guard down. This is the result of your past actions that have made you weak and vulnerable. Be wary of this situation to get out of trouble.
Reverse Seven Of Wands: Finance
If you draw this card in reverse, then you have to be very careful about fraud. Do not let overconfidence ruin your financial stability. There are high chances that there will be a trough in your financial purse. The seven of Wands caution you against wasting or overspending money. Try to save your money for the future rather than spending against luxury.
7 of Wands urges you to hold your ground against any hostility. Try to be cautious and alert. It gives you an indication regarding your struggles and also encourages you to fight them out till the end. You might find this card as negative, but it actually indicates you to stand strong and save your territory.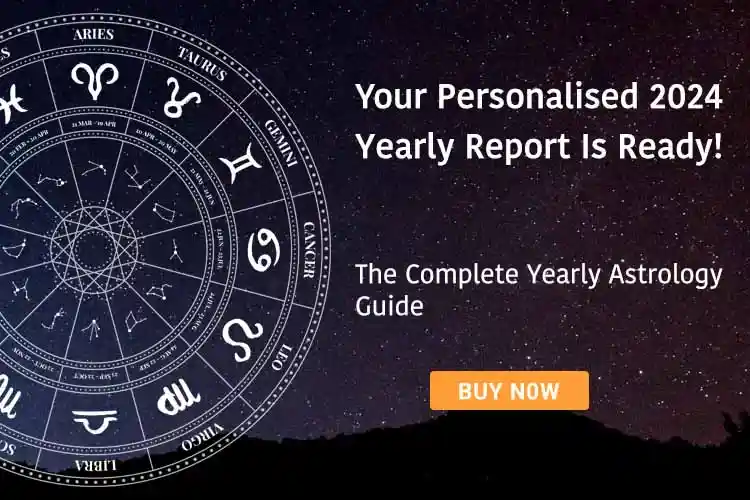 Share Your Problem, Get Solutions