Tarot Prediction - Tarot Card Reading Taurus 2024
The mixed energy of the world and the wheel of fortune seems to be quite visible. Overall, you might see challenges in business as well and you might also witness momentum in foreign-related work. You might also see expenses but overall you might be able to manage it very well. On the other hand, there might be opportunities for debt relief. On the other hand, if you are not careful, you might have to face problems in love relationships. You might see big or sudden challenges if you are a pregnant woman. Also, it might be challenging for students too.
Taurus Career & Business Tarot Horoscope 2024
Your practicality and stable mindset might prove important during this year. The feeling of security as well as the desire to remain in your status quo as much as possible might help you to make progress. You are going to face difficult situations in the first half of the year and in such a situation you are advised to clear your pending work so that you are free from the workload and you don't get stressed due to it. You need to keep a stable mindset so that it is easier for you to handle difficulties. You just need to concentrate on using your energy in the right direction to turn things your way.
The challenge for you this year might be switching your ideas as it is your natural habit of sticking to your ideas which might cause obstacles in your life. Thus, You are advised to accept the necessary changes in your life as they come and focus on achieving the current situation to maintain happiness. Your physical desires might also become a source of excessive expenditure for you, which might not be appropriate at that time, hence this year, keep giving your best performance with patience, as right now this is the need of the hour.
Taurus Love & Relationships Tarot Horoscope 2024
The beginning of the year does not seem to be as you want because this initial energy might create some confusion, doubt or insecurity in your love life regarding this subject. Perhaps the best way to solve the problems at this time might be a face-to-face conversation as things might not get sorted if you don't clear everything. You need to sort situations by discussing things. Opportunities for long-distance travel with friends and loved ones might come your way. Your relationships might take time to grow, so be patient this June. After July you might get the blessings of angels and you might get whatever you wish for.
This is the time you would become romantic which might provide you the right time to enjoy a perfect date with your partner. If you are not currently in a relationship, then after this period you might get the chance to find someone. This period might prove to be so fortunate for you in finding love that the all-mighty might help you to find the perfect one. Your love prospects look exciting and you would be glad that you would find a fun partner and experience the exclusivity you craved so much in life.
Taurus Finance Tarot Horoscope 2024
The year might start on a positive note and you might make good savings through your skills and techniques which have a direct connection with your planning and calculated risks. All the possibilities that you had missed after May seem to start coming back and you need to understand this. After that, the investment you might make is not only financial but you are investing in your luck and fortune. It is better to move ahead with the understanding. This year you might find sources to increase extra income and the Universe might give you all the new opportunities.
At the same time, you might become conscious about investment and stable profits, but as the year progresses, some stress might increase in your mind the indirect reason for this is the fear of spoiling the budget due to unexpected expenses, but the energy of the card seems to tell you that for sure. Remember one thing, hard work is the only way to get success. It might bring you financial success in all ways. All you have to do is remain a silent witness amidst all the circumstances and try to reap the benefits of the investments you have made over the years.
Taurus Health Tarot Horoscope 2024
Health prospects seem to be good at the beginning of the year. If you are already suffering from diseases related to joints, nervous system, blood pressure and gastric troubles then these problems might increase with time. You should take care of yourself. Your abilities might be adversely affected to some extent. To avoid too much stress, you are advised to take proper rest. During the last quarter of the year, you might find yourself extremely busy.
To avoid excessive physical and mental fatigue, you need to follow a regular eating routine. It is better to prepare a healthy diet chart to improve good eating habits. By making wise plans while moving forward, you might face this period with a smile. If you have diabetes then you need to take special care this year. This seems to be the year to take extra care of yourself especially if you are already facing some or other health issues. It is advisable to follow a strict routine to maintain good health. Be wise in making good health decisions as it might give you better results.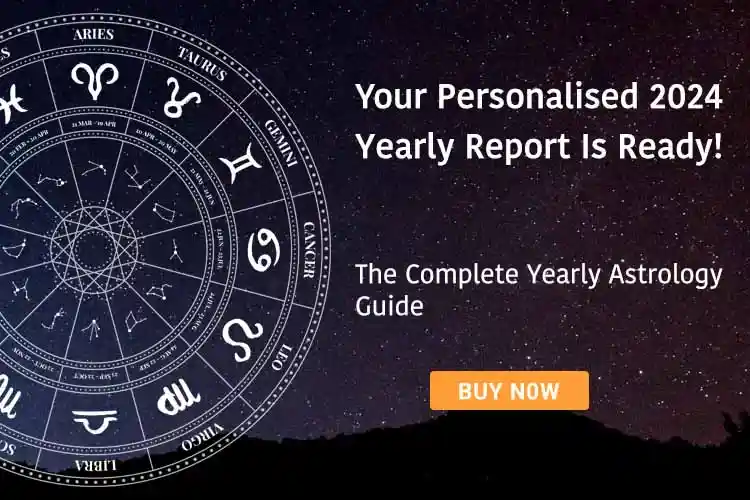 Share Your Problem, Get Solutions