Six of Wands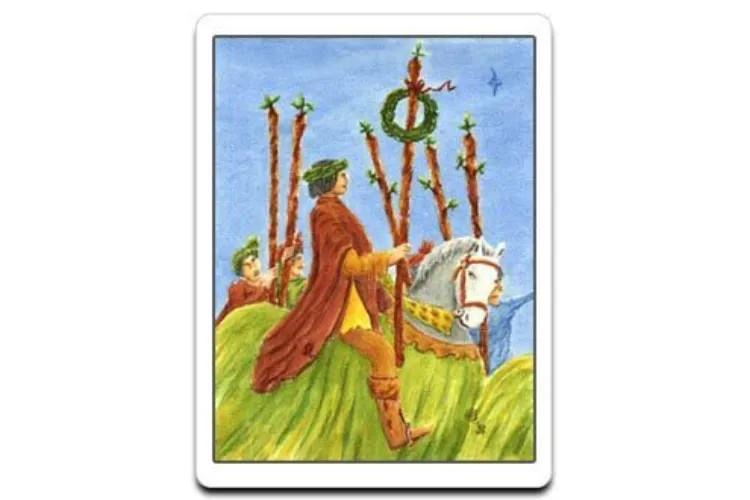 6 of Wands is a part of Minor Arcana. This card is a part of the tarot card deck. Tarot cards are widely used throughout the Scandinavian countries and larger parts of Europe. They are also used for predicting prophecy. The card indicates victory, celebration, triumph. It indicates we might have passed our worst or resolved a pricking issue, and we are not reaping the harvest. Getting accolades, but that doesn't mean to take the eye from the main goal. The card tells about people enjoying the victory, but on the other hand, it also warns people of getting carried away. The card is a positive one. It suggests you enjoy the victory but also do not get distracted and lose focus. Let us see what the descriptive analysis reveals about this card.
Significance And Meaning Of The Six Of Wands
The Six of Wands shows a man wearing a wreath of victory over his head. He is riding on the horse, and the crowd following him is cheering. The colour of the horse is white that indicates purity, success and strength. The presence of the cheering crowd indicates the recognition that man gets for his work. The man is holding a wand in his hand. The wand is holding a wreath of its own. This symbolized success. He is proud of his accomplishment and not afraid to show it off to the crowd. The crown also responds to this in a positive manner. Let us know how the card behaves when you draw it upright or reversed.
Upright Six of Wands Card
The card is a positive one. If you have drawn this card, that means a victory celebration is round the corner-time for you to get accolades for your achievements. Not only you have managed to complete your task and achieve your goal, but you are getting your due through public acknowledgement. There are chances that you may be honoured with a shield or some degree. This card also indicates that you were able to utilise your strength and qualities to perfection at an optimum level. This is a carry forward of five of wands that suggested struggle and endless battle. The struggle ends, and time for you to reap your harvest.
Upright Six Of Wands: Love
Upright 6 of wands tarot in love meaning success in a love affair. If you are single, then it is likely that a potential partner is waiting for you to meet. You will be the centre of attraction. Your partner is likely to show emotions and will be receptive to you. If you take the first step, then she is likely to take the remaining steps. In a relationship, if you are trying to culminate the relationship into something fruitful like marriage, then this is the right time. Marriage is not the ultimate thing, though! It could be that you two are moving together or buying a home. The future is bright, and it will give you much-needed joy.
Upright Six Of Wands: Career
In terms of career, the upright 6 of wands defines success and confidence. You will be honest and will do the basics right. You have reached a major milestone in your career. Maybe you are promoted or have been awarded as the employment of the month or year. Rewards will come from unexpected sources. If you have completed some recent projects, then there will be desirable growth and result. Whatever struggles you have gone through in the past is likely to get over, and you will achieve the goal and public accolades. However, do not let success get into your head, as this will lead to egoism and will take you out of focus on future goals.
Upright Six Of Wands: Finance
The finances will be solid. If you have drawn the upright card of Six of Wands, then rest assure you are out of any sort of financial trouble. You are in calm waters, and there will be a moment of peace and financial stability. This is the time to spend and get appreciated for your hard work. Feel free to indulge in your luxury-oriented work. But do not go overboard on your expenses. Heed this warning and embrace your success.
Reverse Six Of Wands Card
The 6 of Wands reversed card indicates negativity. This indicates there will be doubt in your abilities and capacity. The overall outlook towards life shall be negative. This is a symbol that indicates a lack of confidence and vigour to achieve anything in life. This is the time you will need support from an outsider to lift you up.
Reverse Six Of Wands: Love
Six Of Wands love in reverse suggests that you might be feeling low if you are in a relationship. The reversed 6 of wands tarot love meaning suggest that you are not getting the love you deserve. It might be that your partner is overlooking you, and less deserving candidates may get the cream. This is the time to change the attitude and ensure that things do not take a turn for the worse. Positivity will attract good vibes while negativity will repel it. If you are in a relationship, then chances are there your partner is neglecting you.
Reverse Six Of Wands : Career
Six of Wands tarot cards reversed in a career means the success will be delayed. Rather than victory, you might get defeated and taste failure in your work. There will be a lack of ambition to do something fruitful. Your mood will not be good due to your boss overlooking you and passing on the deserved promotion to someone else. If you have been involved in a recent professional conflict, then it is not going to get resolved soon. There will be a feeling of stagnation or lack of interest in projects. But the lack of growth in the career can be due to your own lack of drive. This is a time for underachievement. Be patient and chalk out a plan to complete your work and get the much-needed award for your accomplishment.
Reverse Six Of Wands: Finance
If you have drawn the card in reverse, then take a moment to access your finances. There will be a downturn in your financial situations. This can be due to some events that have punctured your wallet. If you are not getting to the root cause of your financial loss, then it is likely that money is slipping slowly without your knowledge. It is likely that you are not in a financial disaster, but you must control the situation before it is too late.
Six of Wands is a great card for you if you really know how to use it. The indications are positive, and they will influence your decision in a positive way. Show off your trophies and take part in the celebration. Enjoy your movement and bask in the glory. But do remember that do not get distracted and keep your eye on the goal. There are many milestones in life to be achieved. Do not stop at one.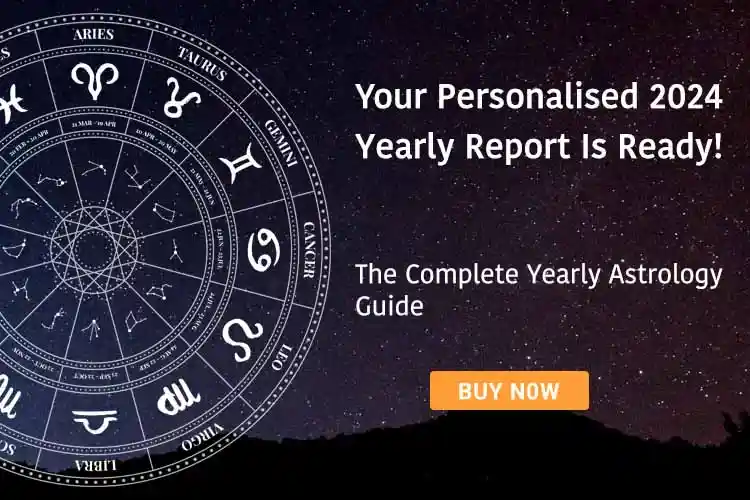 Share Your Problem, Get Solutions