Ace of Cups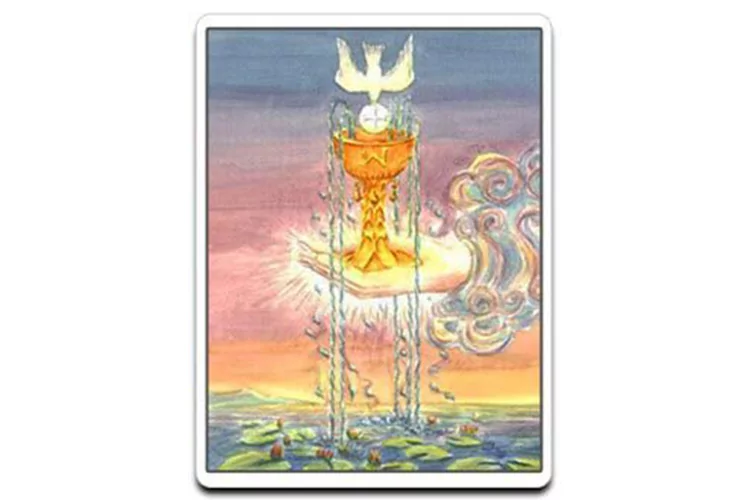 A tarot card is full of choices. When Ace of Cups appear on your tarot card, there is a possibility of new beginnings, and when it is reversed, it signifies cancelled events.
Ace of Cups(upright) is a very good card to have. The appearance of the card is a big cup coming out from the clouds and as if it is offering you happiness. It is also noticeable that there is a dove who descends towards the cup. Ace of the cup signifies new beginnings. It indicates the beginning of a friendship, or it is time for you to socialise and make new connections. When a minor arcana card – Ace of cups appears in your reading, you will feel positive and happy. It is a very good time to make a new group and connection because people will be friendly. So give yourself permission to receive unconditional love and friendship. Like all the cups, it brings something positive with it.Ace of cups tells you to enhance the new beginnings and embrace it with all your heart.
If your life has been boring and there is nothing new going on, the Ace of cups brings you so much happiness. It is time for you to make a fresh start in the subject of love, friendship, and social life. And it means that whatever you start, it will be full of positivity. There is also an interesting fact about Ace of Cups that it is also allowing you to give. You can bring happiness to those who are around you.
Let us check out what it has to say about some important points like love and relationship, money, health and lastly, spirituality in our life.
Upright Ace Of Cups Love Reading
Ace of Cups is a Minor Arcana Card. When an ace of cups appears in your reading, it is a signal of new beginnings. If you are in a relationship, ace of cups is here to tell you that there is the possibility that your relationship will grow stronger. You will understand each other more and will avoid your partner's flaws. You and your partner will have a new start and will let go of the past. Ace of cups also indicates that there is a possibility of upcoming new events such as baby showers, engagements, or weddings. If you are a single ace of cups, suggest that there will be new arrival of someone in your life. If nobody has arrived, it is time for you to go out and make new friends and connections. Ace of cups promises you that love will bring you a perfect partner.
Upright Ace Of Cups Guide In Terms Of Money
As we said, Three of cups is all about new beginnings. New beginnings do not always mean that you will have a new job. In some context, Yes, if you are searching for a job, ace of cups will give you the opportunity to have a new start. But it could also represent that you will have a new project, and this is a great opportunity to work on enhancing your creativity. So it is time for you to take new responsibilities. In a financial context, Ace of cups has very good news about you. Soon you will have some good news about your investments or mortgage or loan approval. As people are more accommodating to you, You will have full support from family and friends. Other than that, ace of cups also signifies stability.
Upright Ace Of Cups Guide In Terms Of Health
In the context of health, Ace of cups has a very positive message for you. If you have been struggling with your health issues, it is time for them to end. You should see improvement in your health. Ace of cups is a simple indicator that good things will come to you. You will feel positive. Ace of cups also indicates fertility, so it is a good time to conceive.
Ace Of Cups In Reverse
Ace of cup when it reversed the cup is downwards as if the drink inside is getting empty. It signifies sadness and pain. It also signifies that there might be a possibility to get bad or sad news such as a cancelled wedding or cancelled engagement. or it could be any social event. ACE of cups also signifies that there is a chance of people giving you negative energies or behave negatively towards you. That is why ace of cup reversed is not a welcomed draw. Let us look at the bright side of the ace of cup reversed. It is also telling you to focus on yourself. It is teaching you to take care of yourself. So allow yourself to go out of your shell. As the ace of cup signifies new beginnings, the ace of cups reversed signifies cancellation or end of things. such as divorce or relationship
Ace Of Cups (Reversed) Guide In Terms Of Love
While tarot reading seven of cups reversed appears in terms of love and relationship, it is a sign that if you are in a relationship, you should be more careful about it. There is a possibility that there might be some issues, or maybe you have unexpecting expectations from your partner, which is leading you to disappointments. And if you don't resolve these issues, the ace of the cup also indicates divorce or break up. You are not fully opening your heart out. If you are a single ace of cups, you are having a problem starting a new relationship or having trouble finding a new relationship or holding onto someone and not leaving the past behind.
Ace Of Cups (Reversed) Guide In Terms Of Money
when Ace of cups appeared in your reading in the context of career. You are feeling unfinished in your current career. People are not behaving the way they should. Ace of cups indicates disappointments, so if you are finding a job, you might get bad news, which could lead you to depression and anxiety. Ace of cups in the context of investments could be bad news, and cancellation such as loans might not get approved. Other than that, you might not get the expected interest in your investment which is very disappointing.
Ace Of Cups (Reversed) Guide In Terms Of Health
Ace of cups reversed just warn you to take good care of your health. You might be so stressed because you didn't get that job or your job application got rejected. Ace of cups reversed can indicate that all these emotional troubles are affecting your health. It signifies fertility issues such as pregnancy, miscarriage, or stillbirth. It is also important not to take the stress and overthink because it damages your mental health as well.
Ace Of Cups In A Nutshell
A new beginning, new events, weddings, happiness, cancelled events, sad news, disappointments.
Conclusion:
The ace of cups gives you the signal of a new beginning; the ace of cups is reminding you that there are some ups and downs. The Ace of cups – a tarot card is a combination of taking great decisions and opening yourself without holding yourself back.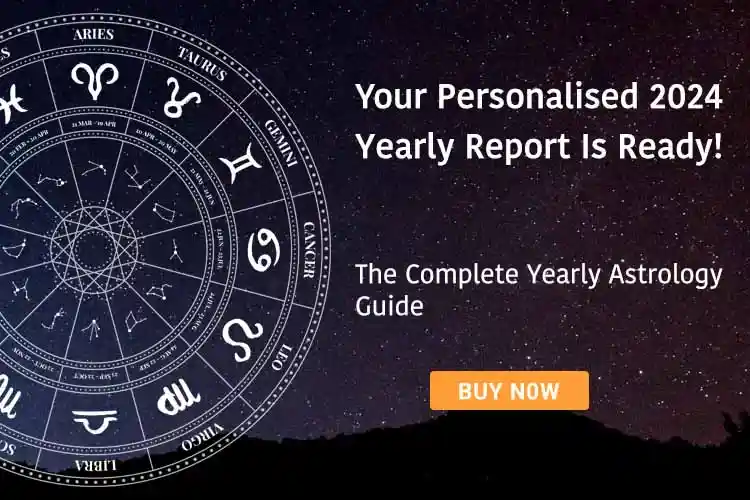 Share Your Problem, Get Solutions