Role & Importance Of Directions In Vastu Shastra
It becomes confusing for many people when asked what direction their house faces. What if we tell you that it is no rocket science and it is actually very easy to find the direction of your home? 
The orientation of a construction is given the utmost importance as it helps save energy and build better designs. It can also prove to shower wealth, good health and prosperity besides comfort to the people in that home. 
In total there are eight directions out of which North, South, East, and West are known as cardinal directions. The point where any two of these directions meet is called an ordinal or intercardinal point. This makes the other four directions North-East, South-East, Sout-West, and North-West. To yield the best results in your home, Vastu Shastra asks you to worship the Lord in these eight directions. 
How can you identify the direction of your house as per Vastu?
Step 1: Stand at your home's entrance door as if you were walking out
Step 2: Use a compass to check the direction while you are still in the above-mentioned position
This is the direction that your home faces. For example: if you noted North in the compass, your home is North facing.
People have become selective to North and East directions for their home facing as per Vastu Shastra. These are said to bring positive energies and abundance in wealth. 
In Vastu Shastra, the ordinal directions are given more importance as they form a union of two directions. The combined energy gives a more powerful impact on the overall atmosphere.
The below list will help you know the importance of each Vastu direction in a detailed manner.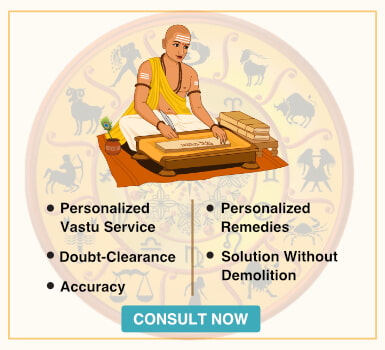 Day Guide
Comprises of events likely to happen, hourly guidance & precise timeframes

Life Meter
Know the percentages of different aspects of your physical and mental state

Compatibility
Check out how well will your wavelengths with others match