East Facing House Plan According To Vastu Shastra : Significance & Benefits
Many of you might know that a North facing house is the most preferable one as per Vastu Shastra. You are right on that, and the second one that comes in line is an East facing home. Being the direction from where Sunrises, East is said to bring positivity and harmony. The rays of the mighty Sun regulate the fragments that form the entire physical world. This is the same reason why elders worship the Sun as a deity and the East direction is given significance. 
Vastu Tips for Main Door Location of East Facing House
Simply building an East facing house is not sufficient to consider it auspicious. The location of the entrance or main door helps determine whether the living space is auspicious or not, on the basis of Vastu Shastra. We will make the process easy for you with these steps or padas. The direction in a home consists of nine steps or padas. Visualize the East length of your house and divide it into 9 equal parts. This division is from North-East to South-East. Each of these parts is called a step or pada. The step in the North-East corner is the 1st one, and the one in the South-East corner is the 9th. Each step or pada can bring grace in a unique way to people residing in the house. 
With the above guidelines, you can decide the entrance door placement in a simple manner. Read more about Vastu for Main Entrance Door
Below are the tips that you need to follow in an East facing home as per Vastu Shastra.
East Facing House – Vastu Do's:
East Facing House – Vastu Don'ts
Closing Note
The above guidelines about what to do and what to avoid will help you understand the Vastu benefits about an East facing house. However, it is preferable to consult an expert astrologer before going ahead. They can help you tackle challenges that may come in the way towards building your home.
Related Articles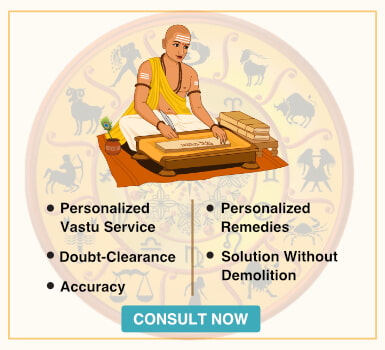 Day Guide
Comprises of events likely to happen, hourly guidance & precise timeframes

Life Meter
Know the percentages of different aspects of your physical and mental state

Compatibility
Check out how well will your wavelengths with others match