North Facing House Vastu Plan for a Peaceful Life
When it comes to choosing the direction one's house faces, people opt for the North direction as per Vastu Shastra. Even for business communities, a North facing property is their first choice. The North direction is ruled by the god of wealth, Lord Kuber. Such house attracts abundance and prosperity in terms of wealth. It even becomes easy to design and plan a North facing house with all Vastu requirements. Hence, this is also a quick house to sell if it faces in North! 
Vastu Tips for Main Door Location of North Facing House
Along with choosing a house facing North, the location of the main door as per vastu also plays a vital role. The North direction in a house consists of nine steps or padas. To know how these steps are formed, visualize the North length of your home. Divide it into 9 equal parts from the North-East corner to the North-West corner. The North-East step is the 1st one and the North-West step is the 9th one. Each step or pada can bring fortune in a unique way to the inhabitants of the house. However, for the Northside, the 5th pada is the most auspicious one in order to accumulate riches. 
From these guidelines, you will come to know that no step in the North direction is prohibited, contrary to other directions. This is the very reason that the North direction is considered the most favorable direction as per Vastu Shastra.
Now that you are aware of the guidelines, let's go ahead and read the do's and don'ts in a North Facing House. 
North Facing House – Vastu Do's:
North Facing House – Vastu Don'ts
Ending Note
You are all set to create that living space and welcome the abundance in your life. Applying these tips and guidelines will increase the amount of positivity in your home. It will also keep the surroundings of your North facing house sacred. If you are facing any trouble related to vastu, contact our vastu experts.
Related Articles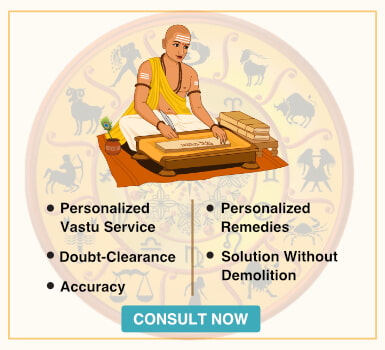 Day Guide
Comprises of events likely to happen, hourly guidance & precise timeframes

Life Meter
Know the percentages of different aspects of your physical and mental state

Compatibility
Check out how well will your wavelengths with others match