Horse Horoscope 2022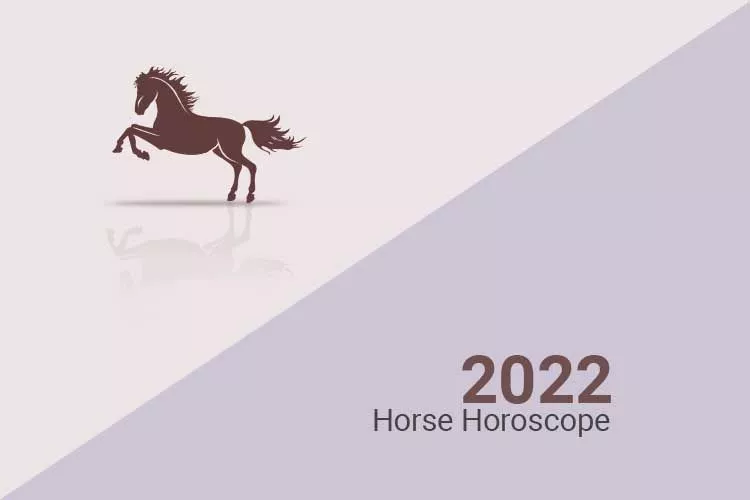 In the Chinese Zodiac, the Horse occupies seventh place. The years of birth of the Horse are: 1930, 1942, 1954, 1966, 1978, 1990, 2002, 2014, 2026, 2038
Horse Chinese Zodiac Horoscope 2022: Predictions Summary
According to the 2022 horse horoscope, you may savour success in every aspect of your life this year. The horse horoscope advises you to embrace yourself fully and engage yourself in the activity you love doing the most.

A horoscope from 2022 says that your life will take an unexpected turn for the better, and you will find yourself in a scenario you have always dreamed about. Doing things that engage you the most will satisfy you, like shore meeting the water after a long wait.

It's time to stand up for yourself and start taking care of your desires and thoughts, Horse! Even if it requires being expensive and intrusive. If you feel something is not right, just move on and start focusing on things made for you. By taking time to think, you will increase the chance of success, and by doing so, you can spell wonders.
Chinese Horoscope 2022 Horse For Love
According to the Horse horoscope, you are ready to meet the better half of your life. If you are single, someone like your potential is coming into your life. So, open your heart and mind to embrace the pulse of your heart, and do not hold yourself because of your past experience.

The year 2022 for horses is the time of relishing success and growth. Nothing will be able to derail your growth and progress, says horse horoscope 2022. It's also the year to get free of all life's issues and streamline the differences between you and your spouse. However, you have to break your silence often to make things better.

Married natives in 2022 may benefit from sharing their intimate connection with their partners. You will understand your spouse's interest via wink or nod.
Chinese Horoscope 2022 Horse For Career & Business
The New Year 2022 would not be buttery smooth on the professional front. Despite your hard work, the result would not be satisfactory to your heart. Moreover, you may find difficulty in implementing professional schemes and managing things on the professional front.

However, things may start to change from the middle of the year, and everything might work out as you always dreamed of. For those thinking of changing jobs, just wait for the right moment as the 2022 horse horoscope reveals that you may get the promotion you have been craving for a long time. Speed and growth is your motto, but this time, you have to slow down and get inspired by the saying that slow and steady wins the race.
Chinese Horoscope 2022 Horse For Money & Finance
According to the Horse 2022 horoscope, a little paper note may lie heavy on your sleep. During the first half of the year, your hands would be a bit tight on your finances. So, it is advised you to save money for such rainy days. However, the year is apt for investing as you will get a fruitful result. But, you have to keep your greed aside for gambling because it may put you in losses.

In 2022, you have to make something out of the ordinary and use it in your living. If you plan for a course, it's best to join one as the time is appropriate. The Chinese horoscope says, in 2022, your purchasing power may increase and even spend money on material goods.
Chinese Horoscope 2022 For Health
You are a fitness freak, but you may become a bit lazy towards your health this time. However, most of the year, you will be in good shape. All you have to do is get engaged with exercise and see how it takes care of you. Regular exercise keeps your heart rate in check and keeps you fit all the time.

Horse 2022 horoscope suggests you should cut all your ties with spicy food and processed food; otherwise, it affects you emotionally and mentally or even makes you ill.
With Ganesha's Grace,
The GaneshaSpeaks.com Team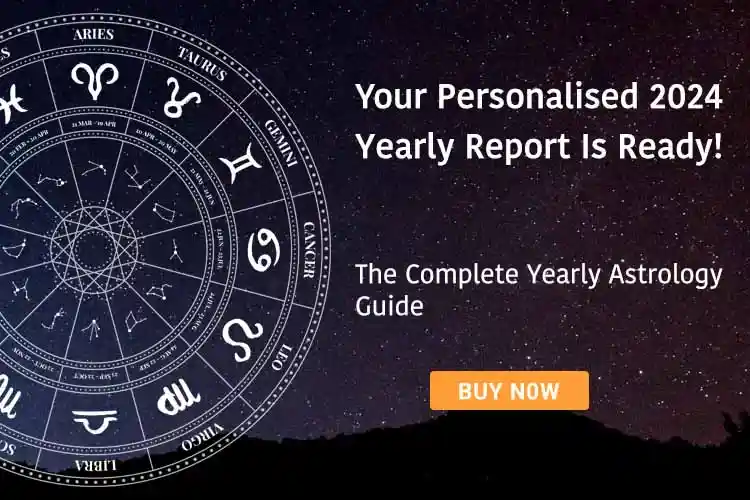 Share Your Problem, Get Solutions