Numerology Predictions For 2022: How Does Your Year Look Like?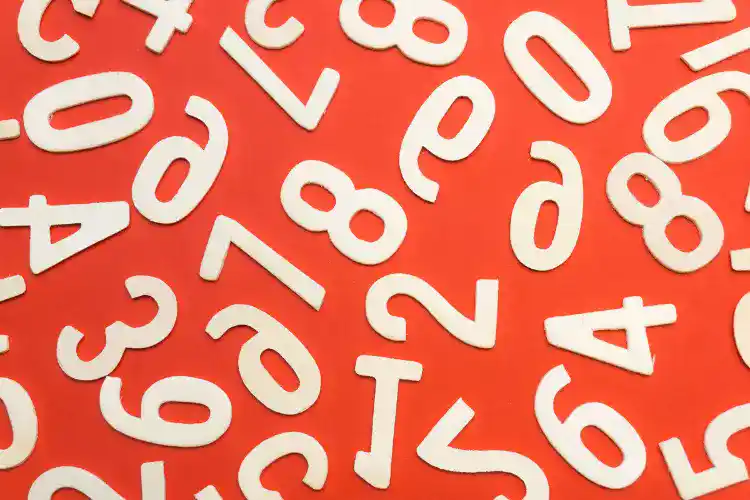 As we say goodbye to an eventful 2021, it is time to have a look at a hopeful 2022. What does this new year have to offer to us? That mixed feeling of fear and excitement has always engulfed us whenever a year ends, and a new one begins.
To ease those nerves, we are here with Numerology Predictions for 2022, where we sneak peek at the year ahead based on your date of birth. So without further ado, let's go…
---
Number 1: Numerology Predictions For 2022
Dates of birth: 1, 10, 19, 28
Ruling Planet: Sun
For number 1, 2022 is all about improving your skills for this number, and you are likely to take that seriously. If you are into the business of media, cosmetics, entertainment, transport, or luxury, then you are likely to taste success.
You may also spend more money on travelling, and miscellaneous expenses can also be on the higher side. From April to September 2022, you need to keep a check on that ego of yours. You are also advised to be careful about the accidents in 2022.
---
Number 2: Numerology Predictions For 2022
Dates of birth: 2, 11, 20, 29
Ruling Planet: Moon
For number 2, The year looks to be better for you compared to the last one. Job and business may bring some positive changes to your life. However, you may face the issues of mood swings at times. Rather than competing with others, it's time to concentrate on yourself. Your expenses may go up trying to make someone happy.
Renovation of your house may also lighten your pocket. For love life, 2022 looks good. Make sure you're emotionally available for your partner. Health is likely to be good, but you still need to be careful about your diet. February, April, September, and October may bring you some trouble. Don't only concentrate on these four months though, make sure you are prepared for the whole year with your Free 2023 Astrology Report.
---
Number 3: Numerology Predictions For 2022
Dates of birth: 3, 12, 21, 30
Ruling Planet: Jupiter
For number 3, the year looks to be good. There may be new opportunities awaiting working professionals. Business is also likely to be profitable, and your network may expand. You can also join a new online course. For investments related to the stock market and land, the year looks good.
However, you may likely face some issues in your married life with the arguments between you and your partner. You are advised to listen and understand them properly, to keep the issues under control. In the love life, move ahead with trust. In matters of health, the year looks to be average. Try to avoid eating outside.
---
Number 4: Numerology Predictions For 2022
Dates of birth: 4, 13, 22, 31
Ruling Planet: Rahu
2022 for number 4 is all about moving ahead. You may develop an interest in technology and new gadgets. For your career, it is advisable to think before you decide anything. Be up to date about the field you are working in as it may help you somewhere. You are also advised to behave well with your colleagues between June and September 2022.
You may take a loan this year. Invest in the market or other speculative activities carefully, or it may backfire. Even though the health seems fine for 2022, some weather changes may disturb your fitness. Married life is also likely to be average. With your determined efforts, you are likely to improve your love life. Do not take chances in matters of the heart though, get your compatibility checked with Free Love Horoscope Report.
---
Number 5: Numerology Predictions For 2022
Dates of birth: 5, 14, 23
Ruling Planet: Mercury
In 2022, there are high chances of a promotion for the natives of number 5. Business people are likely to make new plans to expand their ventures. There needs to be a clear need to balance your expenses and income this year. You may also spend money on renovating your house.
In matters of love, try to be careful before moving forward. Make sure you don't misunderstand them, or the problems can escalate for the worst. Your health is likely to be good for the year. However, those who have diabetes need to be careful.
---
Number 6: Numerology Predictions For 2022
Dates of birth: 6, 15, 24
Ruling Planet: Venus
2022 = Hope for the natives of number 6. You may concentrate on makeovers and transformations more. This can also be the year of learning new things. The income may increase, but so may your expenses.
Those who work at a job may have a chance of a promotion. People who work in the industries like cosmetics, fashion, or jewellery, may gain profits. In 2022, travelling and picnicking can be your go-to stress busters. However, make sure you are careful while driving, especially at places you are not familiar with. Talking about unfamiliarities, don't let unknown dosha in your kundali hurt you. Get your Free Remedy Suggestion now!
---
Number 7: Numerology Predictions For 2022
Dates of birth: 7, 16, 25
Ruling Planet: Ketu
For number 7, 2022 is the year to heed attention to your personality. If you are into business, overseas avenues may fetch you some revenues. For working professionals, a job change may be on the cards. There's also a possibility of issues with your life partner in 2022.
Trust issues may creep up in your love life. However, you are likely to keep things under control with your honest efforts. This year, mental stress is likely to be high, so it is advisable to take care of that. Some of your works may get stuck at first, but eventually, you are likely to complete them.
---
Number 8: Numerology Predictions For 2022
Dates of birth: 8, 17, 26
Ruling Planet: Saturn
For Number 8, This year, you are likely to improve your lifestyle and spend on the luxuries of life. You may also take a big loan. You may get recognition in your profession and are likely to stay busy with work. However, remember that your personal life is equally important. Overworking may lead to some health issues, as well.
Some fatigue and tension issues can also be foreseen; therefore, be careful. One piece of advice would be to bring flexibility to your nature. Stubbornness can lead to some issues. Make sure to be careful about property-related work. It's important to take your steps forward in the right direction. And if you're looking into properties, a Free Lucky Direction Report can help you a lot!
---
Number 9: Numerology Predictions For 2022
Dates of birth: 9, 18, 27
Ruling Planet: Mars
For number 9, this may be called the year of enthusiasm. You are likely to enjoy both your work and the mediums of your entertainment. Working professionals may get a promotion. Students may also benefit from the positivity of 2022. The music, media, fashion, or technology industry may welcome the students with great packages.
Stock markets and other investments are likely to attract you. Your love life is expected to blossom, and you may travel with them. However, one thing to address here would be your anger, and keeping that in check would take care of a lot of family issues. You may face some issues related to headaches and blood pressure in the month of May 2022. And not only May, but you should also know what's coming your way this year in terms of health: Access your Health Horoscope 2023 now!
---
---