Auspicious Vastu Tips For Main Door/Entrance
Constructing your house as per Vastu Shastra is very important and similarly, building your main entrance door as per Vastu is equally crucial, say our experts. But why is it so seminal?
Well, Vastu experts believe that the entrance of the main door is the most influential and pivotal part of the house as the door lets in and out various kinds of vibes and cosmic energy with people. It is similar to entering an inner world (house) from the outer world which brings along a lot of vibrations too. This makes the entrance door of utmost importance, as per the main door Vastu.
Main Door Vastu (Do's)
Here are some of the do's while placing your main door in your house:
Main Door Vastu (Don'ts)
We now know what we have to do to building and placing the main door as per Vastu Shastra, but also find below a list of don'ts that you have to consider as well:
Remedies For Main Door Vastu
As mentioned earlier that the entrance, as per the main door Vastu, should be in the north, north-east, east or west direction. If it is not, then there are some possible remedies that one can try to overcome the negative impact of the same. Here are some Vastu tips for main door:
Additionally, one can also decorate the entrance of the door using plants if sufficient space is available. Thus, the entrance of the door is very important and making sure that things are correctly placed and crucial things are taken care of, you may surely experience a good vibe and energy in the house, says our expert.
If you still face any problems with main door Vastu for flats, bungalows, offices, etc then consult our experts who will guide you further with their immense experience in the same field.
Related Articles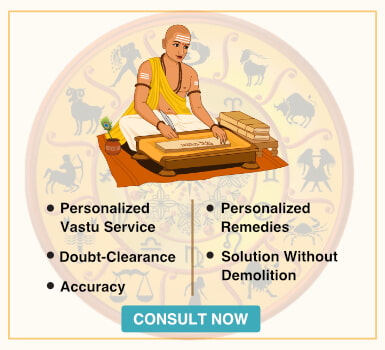 Day Guide
Comprises of events likely to happen, hourly guidance & precise timeframes

Life Meter
Know the percentages of different aspects of your physical and mental state

Compatibility
Check out how well will your wavelengths with others match