Flashback 2013- another year of accurate predictions by Ganesha!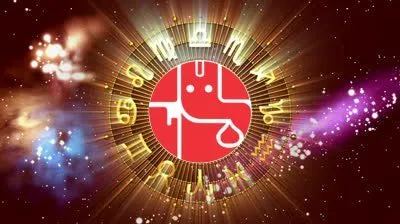 We at Ganeshaspeaks, India's premier astrology portal, possess an excellent track record of predicting accurately be it films, film stars, politics, sports, financial markets or matters of national and international interest. The accuracy rate of our predictions has been remarkable and has only been rising with time. The team of astute astrologers at Ganeshaspeaks, for ten long years, has been correctly foreseeing and forecasting for various fields. Year 2013 was no different! Here's an account of some of the major accurate predictions done by Ganesha in 2013.
---
Entertainment predictions:
Ganesha had predicted that the year ahead will be progressive for Sonakshi Sinha. And as we have seen, she did four major films during 2013- Lootera, Once Upon A Time In Mumbai Dobaara, Bullett Raja, R… Rajkumar. Ganesha had also said that she will win an award, which she did! (Best Actress in a Romantic role, Big Star Entertainment Awards).
Sonakshi Sinha Year Ahead
Ganesha had predicted that Sanjay Dutt is going to spend time in secluded or restrained environment during the year ahead and projects that he is associated with are likely to get delayed. Chances of getting any MAJOR concession are lesser, but there are still some chances. Dutt surrendered in court as ordered and is currently in prison serving his sentence.
He was allowed to spend time at home on parole, twice.
Sanjay Dutt Year Ahead
In a feature for in.com, on the basis of just Sun Signs of the participants, Ganesha had predicted that either Rudra or Aneek Dhar will win Big Boss Bangla, and Aneek Dhar walked away with the winner's trophy.
Ganesha had foretold that Armaan Kohli, in Bigg Boss 7, will have to avoid getting irritated during his stay at the Bigg Boss house, and he will also have to control his anger. Ganesha had said that his Natal planetary positions do not promise a long stay. As we saw, a few days back, Armaan Kohli was evicted from Bigg Boss' house. He was also arrested during the show.
Armaan Kohli Bigg Boss 7 Astro Profile
---
Politics predictions:
Ganesha had correctly anticipated that Pakistan will continue infiltration into the Kashmir valley to disrupt the peace and harmony of Kashmir and India and that India-Pakistan tension on the Kashmir issue may crop up every now and then, during year 2013.
Unrest in Kashmir Valley Post Soldiers Killing
Ganesha had envisaged that Bangladesh will face intense protests and the role of political parties may go deeper indicating a systematic political crisis touching upon the foundations of the socio-political structure of Bangladesh. And the prediction was bang on!
Crisis in Bangladesh
As foretold by Ganesha, Congress lost power and BJP emerged victorious in most of the states in the recent assembly polls.
Indian Assembly Elections-2013
---
Finance prediction:
Ganesha had foreseen indications that the short-term debt ceiling may get increased in order to get past the potential crisis date of October 17. And that is what happened!
Usa Debt Crisis
---
Sports prediction:
Ganesha, of course with a heavy heart, had predicted that Sachin Tendulkar would announce his retirement in the year 2013. And, as always, Ganesha was right.When Will Sachin Retire
---
Predictions for major planetary transits:
Ganesha had predicted that the Super Stellium would cause change in climate or excessive heat waves may be expected in China, Japan, parts of India near them, Austria, Persia, Caspian Sea, Some parts of America, Argentina, Burma, Canada, Siberia and Tibet. And we did see a few hurricanes and cyclones during this period.Super Stellium Planetary War
According to Ganesha, Mars-Rahu Square would cause shaky waves in water bodies. As all all the planets were then transiting between Rahu and Ketu, forming a Kal Sarpa Yoga, Ganesha had envisaged that there would be heavy floods and the other natural calamities related to Air and Water.Planetary Impact And Recent Torrential Rains
For the solar eclipse that took place on the day of Diwali, Ganesha had said that due to Saturn's affliction in Libra, some major judicial or political rebellion may take place, around the time (which is 45 days before and 45 days after the actual eclipse). And we did see that a first time party, AAP, managed to garner great support in the Delhi elections and even went on to form government in the Indian capital.
Solar Eclipse On Diwali
---
Weather prediction:
In an article predicting the monsoon scenario for India in 2013, Ganesha had predicted that monsoon conditions looked favourable for India, in general. And, by the grace of Ganesha, we did experience good rains this year.
Monsoon-2013
To Get Your Personalized Solutions, Talk To An Astrologer Now! 
With Ganesha's Grace,
---
---
Get 100% Cashback On First Consultation