Shravan Months Festivals: Significance, Rituals and Dates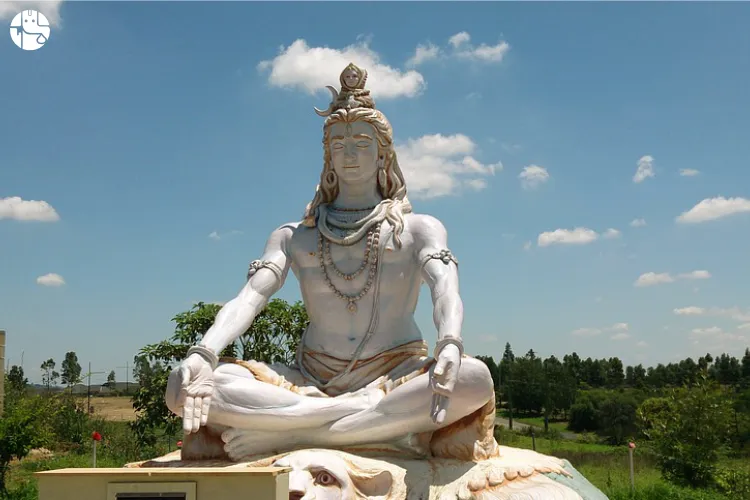 Shravan is the fifth month in the Hindu Calendar. It comes after the Ashadha month. Shravan month is considered as the most important and holy time of the for Hindus. Every day in this month holds its importance and is considered to be auspicious. The belief is that one can win the special grace of Lord Shiva and Lord Vishnu during this month. Shravan month holds great importance for devotees of Lord Shiva.
In Hindu Calendar, there are two methods to mark the lunar month. In one, the lunar month is marked from Purnima to Purnima (known as Purnimanta calendar) and in other lunar month is marked from Amavasya to Amavasya (known as Amanta calendar).
Shravan month for Northern States of India like Rajasthan, Uttar Pradesh, Madhya Pradesh, Punjab, Himachal Pradesh and Bihar will start from July 4, 2023, Tuesday, and will end on August 31, 2023, Thursday. Shravan Somvar Vrat will be observed on every Monday, July 10, July 17, August 21, and August 28.
Shravan month for Southern & Western States of India like Andhra Pradesh, Goa, Maharashtra, Gujarat, Karnataka & Tamil Nadu states will start from July 18, 2023, Tuesday and will end on September 15, 2023, Friday. Shravan Somvar Vrat will be observed on every Monday, August 21, August 28, September 4, September 11.
Blessings and divinity showers on devotees in the month of Sawan. This month beautifies the souls of devotees and nature around. During the most auspicious month in the Hindu calendar, Shravan, Lord Shiva is believed to shower special grace and bless his devotees with many boons.
However, Shravan does not only celebrate Lord Shiva. Shravan also celebrates the divinity of Lord Vishnu, Lord Krishna, and Goddess Lakshmi. So, come, let's read about Shravan Month Dates, Significance, Puja Vidhi & Fast Rituals.
---
Significance of each day during Shravan Month
1. Monday: Dedicated to Lord Shiva. Sawan Somvar Vrat is observed by all the devotees to honour Lord Shiva.
2. Tuesday: Dedicated to Goddess Gauri. Females observe Mangala Gauri Vrat on this day.
3. Wednesday: Dedicated to Lord Krishna or Lord Vishnu.
4. Thursday: Dedicated to Lord Budha.
5. Friday: Dedicated to Goddess Lakshmi. Married women observe Shravan Shukrawar Vrat for the well being of their family.
6. Saturday: Dedicated to Lord Shani. Sampat Shaniwar Vrat is followed by those who want to reduce the harmful effects of Shani.
7. Sunday: Dedicated to Suryadev.
The month of Shravan is also essential for many other festivals.
---
List Of Festivals In Shravana Month
| | | |
| --- | --- | --- |
| Festival | Dates  | Calendar |
| Kamika Ekadashi | 13th July 2023 | Krishna paksha (dark fortnight) of Shravan month. |
| Hariyali Teej | 19th August 2023 | 3rd day after amavasya of Shravan month |
| Naag Panchami | 21st August 2023 | 5th day after amavasya of Shravan month |
| Shravana Putrada Ekadashi | 27th August 2023 | Friday before Shravan Poornima |
| Varalakshmi Vrat | 25th August 2023 | 11th day after amavasya of Shravan month |
| Shravani or Narali Poornima | 31st August 2023 | Shravan Poornima (Full Moon) |
| Raksha Bandhan | 30th August 2023 | Shravan Poornima (Full Moon) |
| | | |
Kamika Ekadashi
Kamika Ekadashi festival is dedicated to worshipping Lord Vishnu and is celebrated with great enthusiasm all over by Hindus, all across the country. It is an auspicious fasting day of Hindus. It is believed that this holy Ekadashi pardons all the sins and the person attains 'moksha'.
Hariyali Teej
As the name suggests, Hariyali Teej signifies greenery. Females worship Lord Shiva and Goddess Parvati on this day and follow all the rituals with faith and devotion to impress the deities.
Naag Panchmi
Naga Panchami is a traditional worship of snakes or serpents observed by Hindus throughout India, Nepal and other countries where Hindu adherents live. People make snakes out of clay, giving them different forms and colours. There is particular importance of snake-charmers too on this day, as they are offered milk and money.
Varalakshmi Vrat
It is a festival dedicated to Goddess Lakshmi. On this day, a special Lakshmi pooja is performed to please Goddess of wealth and prosperity. It is believed that the Varalakshmi form of the goddess bestows boons and fulfils all desires of her devotees.
Shravan Putrada Ekadashi
Shravan Putrada Ekadashi festival dedicated to Women who desire for a son, observe this Vrata. They pray to God and request him to protect their children from all evil.
Narali Purnima
Narali Purnima, also known as 'Coconut Day' is an important festival celebrated majorly by Hindus in the western coastal regions of India. People from the fisherman community celebrate this festival to ward off untoward incidents while sailing in the sea.
Raksha Bandhan
It is the Raksha Bandhan festival which celebrates the eternal love between brother and sister falls on the full moon day of the lunar month Shravan also called Shravan Purnima. Raksha Bandhan is a day to experience childhood, a day of sweets, a day to add sugar and spice up the blessed bond with your sister and a day to promise your sister to help her out in any event.
Krishna Janmashtami
Krishna Janmashtami or Janmashtami celebrates the birth of the famous Hindu God Lord Krishna. As per the Hindu mythology, Lord Krishna had descended on earth on the 8th day of the dark half of Saavan month, which is celebrated as Janmashtami.
---
Shravan month is considered one of the holiest months of the year. It is the best time to conduct all-important religious ceremonies.
Have a holy Shravan..!
To Get Your Personalized Solutions, Talk to an Astrologer Now, First Consultation with 100%
With Ganesha's Grace,
GaneshaSpeaks.com
---
---
Get 100% Cashback On First Consultation