Welcome peace by Vastu Shanti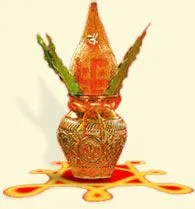 Vastu means the dwelling of humans and Gods. Vastu shastra is an ancient science which helps one get the benefits freely offered by the basic elements of the universe.These basic elements are Akash (SKY), Prithvi (EARTH), Paani (WATER), Agni (FIRE), and Vayu (WIND).
Vaastu Shanti worship is originally a worship of lord and deity of directions, five elements of nature as well as natural forces and other related stuffs.
We perform Vaastu Shanti (worship of deity and lord of nature and their elements and natural forces as well as lord and deity of directions and environment) to remove any type of Vaastu dosha whether it's a land and building, nature or environment, by Vaastu shastra worship to avoid major changes and demolition in the structure of building.
We must do Vaastu shanti in the following circumstances to avoid adverse effect (circumstances) by nature and environment.
When one chooses against Vaastu parameters.
Construction of building against the Vaastu rules and money short comings remain in the structure.
Due to errors in interior arrangement of concerned rooms and buildings
When someone buys an old home..
At the time of renovation of home or business places.
When we have been living for 10 years continuously..
After coming back from a foreign trip for a long time.
At the time of inauguration of a new home.
---
A glance on this service is:
Swastivachan
Ganapati Samren
Sankalpa
Shree Ganapati Pujan
Kalash Sthapan and Poojan
Punehavachana
Abhishek
Shodeshmater ka Poojan
Vasodhera Poojan
Aausheya Mantrajaap
Naandesheraad
Accharya aade ka varen
Yogne Poojan
Khetrapal Poojan
Agne Sethapen
Navagraha Sthapan and Poojan
Vaastumandala Poojan and Sthaapan
Gerha Haven
Vaastu Devta Hom
Balidan
Poornahuti
Trisutrevashten
Jaldugeddhara and Dhwaja Pataka Sthapan
Gartvidhi
Vaastupurush-prathana
Dakshinasankelp
Brahman Bhojan
Uttar Bhojan
Abhishek
Viserjen
All above mentioned things are part of recorded Vaastu Shanti pooja.
---
Sankatik Vaastu Shanti (symbolic Vaastu Shanti):
There is also a sanketik Vaastu Shanti worship method, in this method we follow some unavoidable part of recorded Vaastu Shanti worship, its symbolic Vaastu Shanti worship instead of recorded Vaastu Shanti worship.
---
Removal of Vaastu Dosha (DEFECTS):
Let us see some of the remedies to remove Vaastu Dosh (defects) which actually is there in the premises of one's residential places or one's business place.
Ganesh pooja, Navagrah Shanti & pooja of Vaastu purush.
Navachandi Yagya, Shantipath, agnihotra yagya.
Vaastu purush idol, Nag (snake) made of silver, copper wire, pearl and powla all these items to be put in a red cloth with red earth and keep that in East direction.
Red sand cashew nut, Powla in red cloth – keep that in West direction on Tuesday and worshiping that with seemed incense will bring peace in house.
Old buildings should be demolished after permission of Vaastu Purush by a proper prayer.
During demolition a earthen pot, water, or seat etc should not be taken home.
Daily worship the entrance step – worship with Swastik – Design of Earthenware Pot., Shubh-Labh etc. with Rice and Kumkum. Do not enter the house putting your entrance step.
Rakhshoghna Sukta jaap, Homa and anusthan should be done.
Recite this mantra 12500 times – starting from Tuesday – minimum 108 times daily till 12500 are over "Om Namo Bhagvati Vaastu Devtay Namah" – Do Dasamsa Home in the end.
Prayers to Vaastu Purush.
If South-West is cut or there is uneasiness in the family, do PitruShanti, Pindadan, Nagabali, Narayan Bali etc.
Do Rudri – On every Monday and every Amavasya day.
Keep photo or idol of Ganpati in house.
Pooja Room is very essential in every home.
Do not perform Griha Pravesh without doing Navagraha Shanti.
The house which is vacant since some years should be taken in use after doing Vaastu Shanti. After doing Vaastu Shanti – do not keep that house empty for more than 3 months.
Never keep underground cellar empty.
Do not keep South-West room vacant.
Light a lamp daily evening near water pot in the house.
Perform Grah Shanti every year because we do many sinful things in our life.
Share Your Problem, Get Solutions
With Ganesha's Grace,
Malav Bhatt,
www.GaneshaSpeaks.com
---
---
---
Get 100% Cashback On First Consultation