Scorpio Yearly Horoscope 2024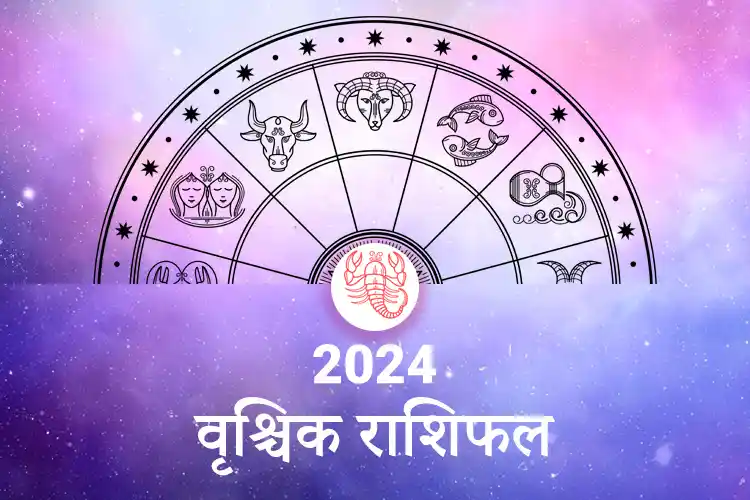 In the beginning of this year the impact of North Node may bring added responsibilities at your work place. Also, the impact of Mars may bring some complicated matters. If you are doing business, you must not take undue risk till mid of February. You may get financial opportunities around the month of February but not all opportunities will turn out to be promising. Jupiter however indicates that your income will be stable, meeting your expectations. The complex energy of the South Node indicates that this is not the right time to propose or express your feelings. However, if you have recently started seeing someone, there will be opportunities for developing the relationship further during the month of February. You may at times face uncomfortable situations in your health around the middle of February. Not to worry though.
Lucky in Love: Scorpio's Love Horoscope Blooms with Mercury's Good Phase
Mercury shows a favorable phase for your studies from around the mid of February. If you are doing business, it will be supportive to explore new territory or launch a new product around the month of March. At career front, you may feel much more supported as around the month of April. The impact of Jupiter may bring new opportunities for progress in your career. You and your beloved are likely to enjoy your fair share of love due to the blessings of Venus around the month of April. But some personal problems seem to be creating a divide in your relationship due to the complex energy of South Node. So, you need to remain alert around the month of May. Due to the strong support of Mars around the month of May, you will be able to defeat the rivals, as well as get new and rewarding news in the workplace.
Scorpio Career and Finances Horoscope 2024
Things may look a little tight at the financial front around the month of June but it will be good to pay more attention to long-term investments and savings. Some issues related to joint finances or inheritance may come to fore. The favourable impact of Jupiter could boost your immune system. However, the period around June also looks injury prone hence you are advised not to take any physical risk. Also, some wrong move can disrupt your progress in studies around the month of June. Do not worry. Concentrate and give your full attention to your studies as you have enough planetary support as the year advances. During the latter part of year, the impact of North Node can be detrimental for your career.
Jupiter's impact may however help you to quite an extent amid some stiff challenges on the professional front. So not to worry, Mercury and Jupiter will help you around the month of September for the development of your career. If you are doing business, Mars will bring some good deals to enhance business prospects around the month of October. The period around the month of August will help you to get your pending dues and hence your financial strength may become stronger. Positive vibes will follow due to the support of Jupiter and, as a result you will be able to manage your money matters efficiently during the latter part of this year. Your beloved may start getting attracted to you around the month of October. However, you need to keep patience as this may happen in a slow and gradual manner, suggests Saturn.
Fortifying Your Mind and Body: Scorpio Health Horoscope 2024
Your energies will be up to the mark around the month of October and hence you will be more comfortable and confident with your health status. If you are suffering from any ailments, it will help you to recover fast. You must be careful around the month of September as your interest in studies might wane as lethargy and indulgence in entertainment will be apparent. A dip in your performance is expected here. Luckily, your mental position and concentration levels in terms of your academics is expected to be better during the latter part of year. A lot of things will be happening in your career around the month of December. Jupiter is likely to bring positive results in your endeavors as the year approaches its end. Also, your balance sheet shall witness financial gains gradually around the year end. If you are currently not involved with anyone, love and romance may come into your life as the year approaches its end, suggests the Venus.
Share Your Problem, Get Solutions