Pisces Yearly Horoscope 2024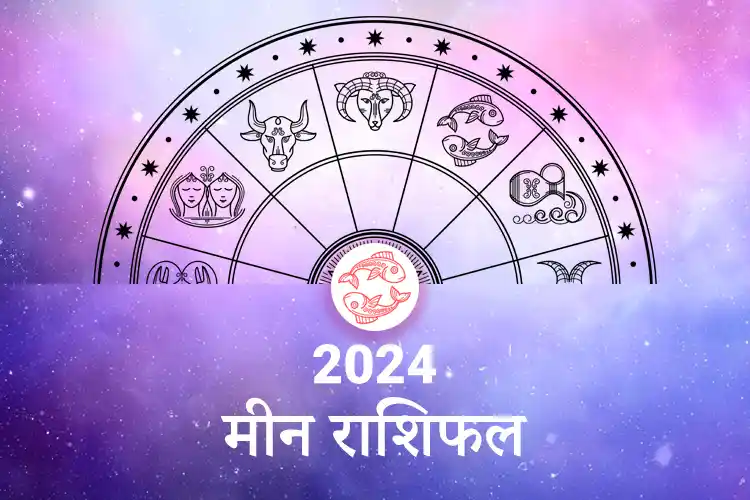 Making Big Splashes: Pisces Career Forecast 2024
In the beginning of this year Jupiter will open up doors for new opportunities for your career advancement. If you are in business, you may improve your level of productivity. This could be a good time for long-term financial planning and strengthening your financial status. Venus indicates that you will have joyful relationship. Gradually, Mars will bring fresh opportunity for benefits through your social network as well as new contracts. But South Node around the mid of this month might make you uncomfortable with your health. From around the month of February, Mars will be disruptive for your career advancement.
Venus may bring an opportunity to enter a relationship. Mercury will make you very much focused and mentally sharp in your studies. For business people, the period around the end of February will be important as there will be some positive development in some of the pending matters. Jupiter will remain supportive and your income will be quite decent but may tend to feel some pressure due to some old commitments. Around the month of April, Saturn may demand you to work for extended hours to cover up your acquired commitments. Venus will bring positivity and optimism to your love life. Mercury will not be so advantageous for your studies and this will make your somewhat lazy. As the period advances, Jupiter will help you to think about development and put in action a long-conceived plan for achieving higher growth.
Exploring the Powerhouse: The Expansive Impact of Jupiter in 2024
North Node indicates a possibility of some minor injury this time around hence need to take adequate precaution and do not do things in a jiffy. Around the month of May, Mercury may make you aware of the opportunities coming your way. This phase may remain favourable if you are doing business as well. Chances of new projects are also expected. Mars may denote good times for your finances and investments too. Venus will bring harmonious impact on your love life. It may also bring opportunity for a romance or fresh relationship if you are not involved with anyone currently. The latter part of year could be a very hectic period for you. The expansive impact of Jupiter may act in your favour and likely to boost your love prospects. But, there will be certain periods wherein North Node can disrupt the harmony of your relationship.
Unleashing the Healing Powers of Pisces: Health Horoscope 2024
You will now focus more on your health and will make it a priority which could be a positive health signal. If you are in business, Mercury may help you to aim big to build the business around the month of September. Investments made in the past will present good returns, but it is always a good idea to make an informed decision. Venus will set in fresh developments in your love life. Jupiter suggests auspicious phase for pursuing higher education. But increased pressure at work or hectic schedules in this period may drain your energy around the month of July. Under the influence of South Node, some sudden problems will be occurring in your relationship around August but, you are likely to maintain a good heart and healthy attitude. North Node may bring some tough conditions at career front around the month of September.
Stars Aligning for Love: Pisces Relationship Horoscope for 2024
You may have to be constantly focusing on your financial matters. Your wish to bring about some dynamic and impressive changes in your love life will be fruitful. Jupiter will motivate you to perform well in your studies. Partnership-related matters will be beneficial but family-related matters will incur expenses around the month of October. You notice a slight lack of intimacy and love at your partner's end. This might make you somewhat frustrated in your relationship this time around. Also, your resistance level will be good but, some unknown stress on your mind might affect your energy level to an extent.
Jupiter is going to bring a new light to your life around the year's end. Your hopes and desires will also materialize and overall, your career prospects seem to be very good. If you are in business, you will also accomplish deals and projects within the required time. Mars indicates financial situation may change for the better as you are able to find a new sources of income. Jupiter is going to bring in a lot of positive changes in your education and will also help you get anything that you desire in terms of your studies. It will also have a positive impact on your mood. However, overdoing anything can work against your health.
Share Your Problem, Get Solutions