Gemini Yearly Horoscope 2024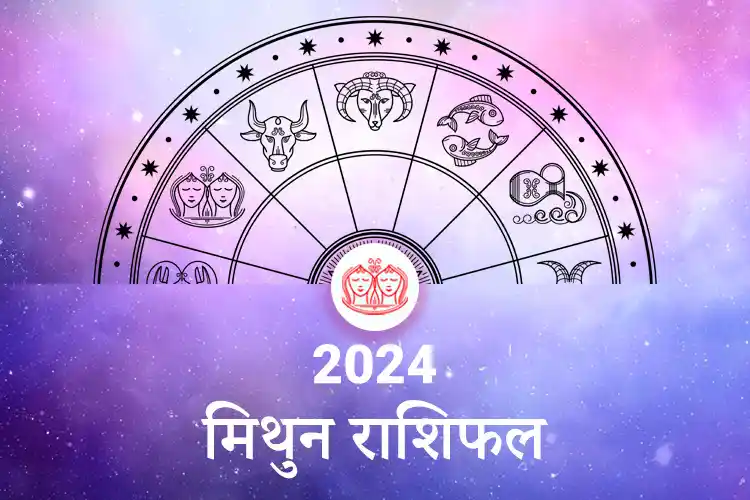 Gemini 2024 Horoscope: What will the coming year bring?
This year will remain highly productive for your career related matters. The beginning of this year will be good for your financial status. It can be the ideal time to put in action long conceived plan to push ahead your financial prospects. The impact of Jupiter will help you to make steady progress. Venus indicates that your creative vision will set you apart from the rest at your work place. If you are willing to put extra efforts, you will be fully supported by the Jupiter in your studies. But South Node can disrupt the harmony of your love life.
In relationship matters, you need to find some time and space for each other regardless of your other commitments. Gradually around the mid of February, Venus will bless your love life and if you are not in relationship, you will come across a person who you will be interested in you. In the beginning of this year, your health will be sensitive due to some old or existing health issues. But the impact of Mercury may keep you in good cheer and improved health status from around the month of April. Mercury will also bring positive momentum and likely to be favorable for making some important career moves from around the month of April.
Gemini Horoscope 2024 - Career and Selfgrowth
Change is in the air if you are doing business. Mercury will also give you chance to go out and interact with experts and that will also make you able to expand your skillset which will help your growth in studies. Venus will make you full of love and you will be celebrating the good moments around the end of April. You will have comfortable stability around the month of May and you should not worry regarding money matters. Mars will help you to stimulate your love life and take relationship on a fresh new level. You should be ready for a romantic time around the month of June. If you looking for a new relationship, Venus will bless you to find your match.
From around the month of July, things will start getting better at your working place. Due to blessings of Jupiter, you will get a lot of opportunities for the expansion and good gains in business. If you are desirous of pursuing higher education abroad, you could find your wish fulfilled around this time. But the phase around the August can be highly disruptive for your love life under the influence of Mars. Also, all the health issues even if they are minor should be attended to immediately so as to prevent them from becoming serious this time around. Some old health issues may resurface and can affect your activities continuously around the month of September.
The Impact of Saturn and The Opportunity it Presents
Saturn will force you to quit addictions or at least reduce your addictions. North Node may bring some change at your work place and if you are in business, you may see some good deals coming your way around the month of September. Things will start looking up when it comes to your financial status from around the month of October. But there can be highly volatile phases as well. So, you will have to act with a clear vision. At times you may feel somewhat insecure or impatient with regards to some important projects in your studies. Gradually, your confidence in your studies will rise and you will do well in your studies during the last quarter of year.
Changes are on the horizon for you in relationship issues around the month of October. Venus will offer you a unique experience in your love life which can be worth exploring around the end of this year. Jupiter will bring some amazing possibilities when it comes to your career progression during the last quarter of year. Saturn may make you feel temporarily stuck. But, you will be able to power through. Your unique and brilliant ideas can bring strong positive growth around the end of this year.
Share Your Problem, Get Solutions