Leo Yearly Horoscope 2024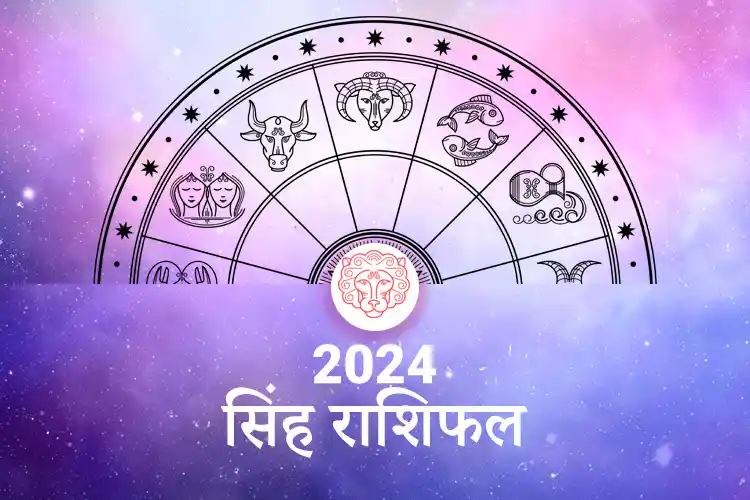 Rising Above Challenges: Leo's Job Perspectives in 2024
In the beginning of this year, the impact of shadow planets as well as Saturn do not foretell a good time for your career but the combined impact of Jupiter and Venus indicates beginning of a delightful phase from around the mid of January. You must keep patience though. Mercury indicates that you may have many ideas and strategies floating around in your mind to strengthen your financial but, it can be misleading. If you are doing business, some impulsive actions or decisions might bring problems. The movement of South Node will not be so favourable for you around the month of February. Increments or promotions are hard to come. Also, there will be some serious differences with the elder members of the family. Some negative thoughts and anxiety around the month of February may cause digestion problems. Mercury may however bring constructive changes from around the mid of February.
It will bring plenty of good things to happen in your personal life. It will be highly romantic as well as passionate phase due to the combined impact of Mars and Venus. As the year advances, due to strong support of Jupiter, you will be able to focus better and you will have stronger chances to achieve your goals in your studies. Mars indicates the period around the mid of March will be highly productive for career progress. If you are in business, it will remain good for the completion of previously started projects. Jupiter will make you able to strengthen your position so the period till June may bring some good growth opportunities amid problems created by Saturn. Planets can bring additional income through inheritance, joint ventures or from old investments in property or assets around the month of March.
Healing Sparks in the Lion's Den: Leo Health Astrology for 2024
If you aspire to international opportunities, this phase can also give you positive results. However, Mars indicates that you will be in a hurry to get into romantic relationship which may prove to be a mistake. There will be some fierce agreements and disputes with your beloved as a result of Mars' impact around the month of April. Take things in stride and rectify as needed. Venus indicates that romance and passion will dominate your mental horizon and likely to make you feel happy around the month of May. But during the latter half of year, the impact of planets may give birth to fatigue factors. There will be a feeling of laziness and stress. Give sufficient rest to your mind and physique both to keep yourself healthy. North Node could cause some problems in the workplace around the month of June. You will also face some difficulties at financial front.
impact of South Node - Love Astrology
You will however have plenty of support from the Venus so expressing your love and emotions will become easier and that might bring soothing impact in your relationship as the year advances. But the period around July will be very sensitive for your love life.
The impact of South Node can change the equations of your relationship. Also, as the impact of North Node may bring some sudden changes at your work place around the month of August. Some matters shall look uncertain till mid of September. Overall planetary positions seem to be aligned in your favour as the month of October begins. You will have luck by your side in your career. Mercury will steadily lead you towards the financial growth. Venus indicates that your love life will be buzzing around the month of October. It would bring some moments of amusement and bliss and it could also lead you towards financial gains around the month of November.
It may also provide you with excellent opportunities to showcase your talents in your studies around the month of October. But Mars is going to bring in a lot of disturbance in your studies around the month of November. Thankfully, your sense of responsibility and focused approach towards your studies may help you to achieve good success around the end of this year. Your health may remain good barring some minor fluctuations in your energy levels during the ending phase of this year. Saturn will make your working conditions bit challenging but future growth prospects will keep you preoccupied. Jupiter will bring a sense of passivity around the year end on the career front.
Share Your Problem, Get Solutions