Libra Yearly Horoscope 2024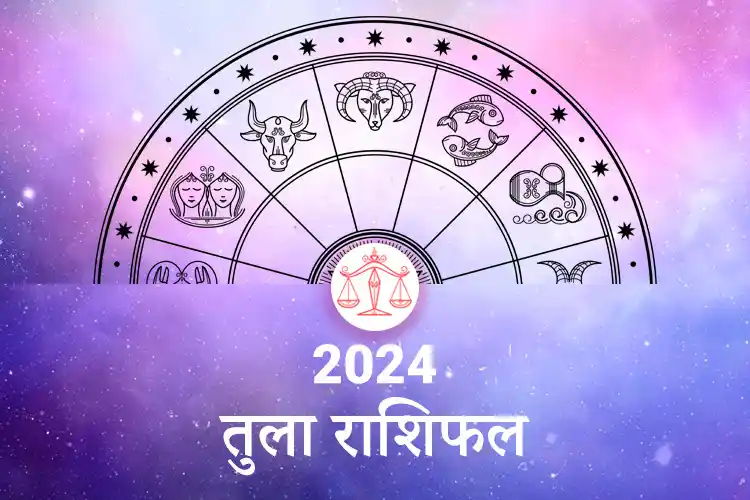 Your career will get positive momentum in the beginning of this year. If you are doing business, it may bring major boost to business prospects due to the impact of Mars. Mercury also indicates a good phase to carry out the business plans.
The impact of Jupiter - Libra finances Horoscope 2024
Saturn might help you get some good financial gains from your past investments. But some unexpected expenses may also disturb your financial planning to an extent around the mid of January, indicates the North Node. Venus may bring scopes for a happy encounter with your beloved one. But the period around the end of January may bring some complex situations in your love life. As the period advances Venus may help you hold on to old and existing relationships. Your energy level and vitality will be good but you may have fluctuations in your energy levels around the end of February. Mercury suggests that it will be good time to cross the frontiers of the mind by expanding knowledge and skills.
The impact of North Node may bring some stress at your work place around the month of March. If you are doing business, you may be able to expand the customer base with some extra efforts. Uncertainty will reduce gradually and Mercury will give you a chance to deliberate and review of your career prospects. The impact of Jupiter may make you able to strengthen your financial position as the year advances. Mars will also do its bit to help your financial vision. Gradually, you will be clearer about how to achieve your goals and hence the pace of your financial progress is likely to start picking positive momentum.
Venus's influence will make you fall in love.
The period around the month of May will be the time to make a solid financial plan and implement it in stepwise manner to strengthen your financial status. The impact of Venus will bring love in your life and if you are in committed relationship, the period from around the last week of April will be ideal to take the relationship to the next level. You will be making all the efforts on increasing your fitness level and that is likely to lead you towards a more stable and healthy lifestyle as the year advances. Minor health issues or some seasonal health problems may arise around the month of May though. Around the month of June, your mental strength and level of concentration would be better and hence you will be able to perform well in your studies. If you are doing business, you will have enough funds to undertake development oriented activities during the latter half of this year. The North Node will drive you towards taking new risks and trying out new ideas around the month of July. Such overambitious attempts may backfire though. Keep patience as you can expect some good chance to explore new territories to boost sales around the latter part of August.
Good income chances are indicated by the middle of September.
There may be some good earning opportunities around the mid of September indicates the Mars but, some unexpected expenses may drain out your finances slightly. There may not be much of problems for you to manage your money from the month of October. Some thrilling romantic moments may bring back fresh air of joy in your life around the month of September. Relationship matters look set to be encouraging as well as smooth and reasonably sorted during the latter part of this year. However, the impact of South Node suggests that there are possibilities that you may suffer from water-borne or seasonal diseases around the month of October. Conditions will remain good for your health as the year approaches its end and hence your health may remain good around the year end. You are likely to make good progress in your education and related endeavors as your efforts shall be favoured by Jupiter and Mercury from around the month of November.
Share Your Problem, Get Solutions