Aries Yearly Horoscope 2024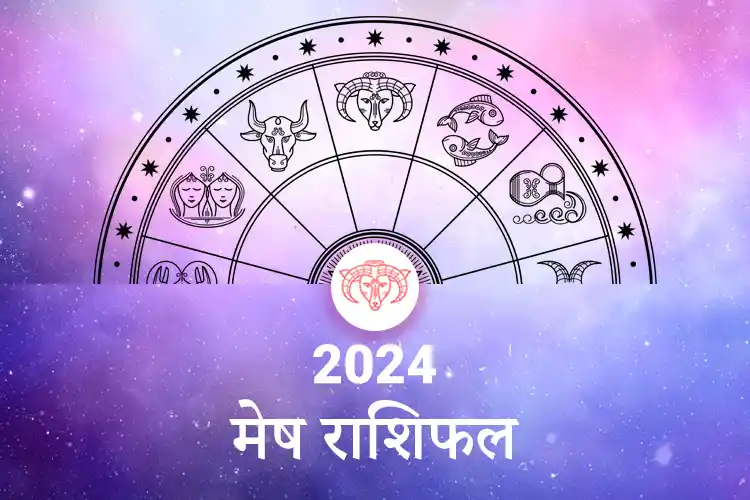 At the beginning of this year, you will have ample support from the transiting Jupiter and hence you will be able to carry out your plans, but Saturn will demand you to work hard. You need to lower your professional ambitions. Also, you may feel that your finances have become stagnant and on a slightly downward swing. But, you must keep yourself motivated as the positive impact of Venus will begin to be felt and will start giving you good rewards as the year advances.
Aries Horoscope 2024 - How Sun-Mars Conjunction Will Affect the Future?
At the beginning of the year the Sun, Mars conjunction may not allow you to enjoy your love life and the dullness may frustrate you at times. But as the year advances, the Venus-Mercury conjunction will help you to make a big romantic step right away. Due to the impact of the Venus-Mars conjunction, your sensuality will be very much at the forefront from around the month of February. So get ready for some hot romance.
In the beginning of the year, the positive energy of Mars will help you in terms of your health. Remember whatever your mind will say, your body will follow. Hence keep your mind balanced and positive. Hectic schedules may burn out your energy. General health issues will be present frequently during this period till the end of March.
Venus and Mercury's conjunction - What the Aries Career Astrology in 2024
You will get good planetary support by the conjunction of transiting Venus and Mercury at the beginning of this year. This can help you progress well in your studies, perform well in your examinations as well, and rise to good levels. Also, there are chances for a favourable turn of events if you are intending to pursue studies abroad.
The favourable impact of Venus, Mars and Mercury will bring growth in your career from around the middle of February. You can now achieve the most favourable results. However, you will need to be very cautious with your money matters from around mid-March as the Mercury's conjunction with the North Node can be very complex.
If possible, go for some meditation or yoga camps to help you find peace for a few days and the period around the month of April will be good for that. The period from around April will also be a good phase to join short-term courses which will give you additional knowledge apart from your regular studies. The impact of the shadow planets can be highly complex around the month of May hence you should not get involved in a dubious or risky adventure for quick gain. Your thinking will be clouded by the impact of North Node. Also, your energy levels may not be up to the mark hence, you need to remain more careful about health here.
Jupiter-Mars conjunction, How will affect the 'Arise' life 2024
From around the month of June, the benevolent Jupiter will bring ease and good fortune. Some previous investments may also bring higher return and important financial dealings may have strong positive impact around the month of August, indicates the Jupiter-Mars conjunction. The impact of the South Node around the month of September will remind you that balance and moderation is the key for a healthy and fulfilling life. Due to the strong support of transiting Venus the period after mid of September seems good supportive time for development of some pending plans for achieving higher financial status. Exalted Mercury will act in your favor and there may be some important events taking place with regard to your educational matter around the month of September.
Venus and Mercury conjunction - Facts About Aries in Love
Under the influence of Venus-Mercury conjunction, you will be looking for higher meaning of love and sense of purpose in your relationships around the month of October. Go for what you want in life now as opportunities will be there for you this time around. You will have ample planetary support to implement your plans and to find positive momentum in your career during the last quarter. The strong support of Venus will also boost your financial strength around the year end. The Mars' impact on Venus can be a refreshing and likely to bring positivity and harmony in your love life around the month of December.
Share Your Problem, Get Solutions