Aquarius Yearly Horoscope 2024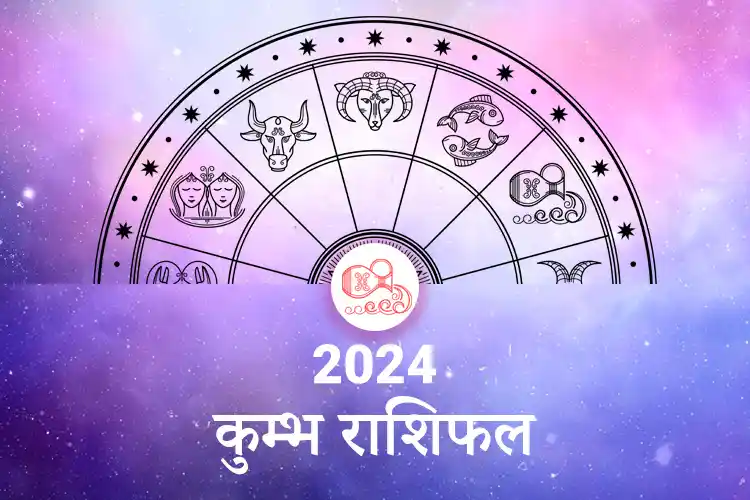 The year will remain progressive but Mars indicates a hectic phase in the beginning for your career related matters. The beginning of this month may bring disruptions and may not augur well for accumulating wealth. Also, Mercury may bring some uneasy moments in your relationship. The impact of stars may remain favourable for your health though. The impact of Saturn will force you to become extra attentive to financial matters. Jupiter and Mercury are likely to help you make improvement in your performance in studies. As the year advances, Jupiter seems supportive for increasing earnings around the month of February.
Aquarius Love Horoscope 2024: Impact of Stars May Continue to Be Favourable
The combined impact of Mercury's and Venus will boost your love life. However, Saturn indicates your low resistance may make you prone to some seasonal health problems. If you are in business, you could make some impressive advances around the month of March. The impact of Venus around the month of March will make you able to meet some of your old friends. If you are not happy with the job, this can be the right time for you to look for a new job. The impact of Mars and Mercury foretells happy times for professional activities around the month of April. Finances are boosted with the help of family and social connections. But you need to watch for over-sensitive reactions while dealing with some important relationship matters. There may be some problems in your studies. Whatever defects are there in your financial planning; Saturn will show up this time around. This phase may boost your love prospects but, you must keep in mind that some unexpected issues can change the equations of your relationship.
Saturn indicates that money flow will be slow around the month of May. There may be some tricky issues to face in your personal life. Also, it does not look good times if you are pursuing higher education. The impact of Saturn may not be promising for your health as well. Jupiter around the end of this month indicates gradual improvement in your personal and professional life. Mars and Venus seem highly beneficial for your career around the month of June. But if you are already in a committed relationship, do not take impulsive decision to tie the knot under the influence of Mars.
Maximizing the Financial Opportunities for Aquarius in 2024
The favourable Jupiter will give an upward push to your finances. Your awareness for health and fitness will be noteworthy. There will be both romance and sensuality in your relationship around the month of July. But Mars and North Node are going to bring in a lot of obstacles and disturbance in your studies. The impact of Venus and Mercury will be favourable for you and professional prospects and will be cheerful and highly beneficial phase as the year advances. Your career growth will be stupendous. You can expect promotions or rewards of your hard work. It will be particularly good if you are doing business. But your relationship will be affected by the North Node and you may feel some distance in your relation.
Achieving Balance and Vitality: Aquarius Health Horoscope 2024
Mars indicates hectic work schedules may raise the stress levels around the month of September. It will be a tricky phase hence you need to execute due caution while extending credit or making any important financial deals. If you are trying to get admission in some reputed collage, you are likely to get success this time around. The stars will be favourable for you and it will be a delightful phase for health as well. The impact of Mars will be highly encouraging for career prospects as the year approaches its end. It is equally good phase if you are doing business. The stars for finances suggest exceptional money flow. Love will be in full swing. Around the end of this year, the impact of Mars foretells a fabulous period for career-oriented people. It will be a highly supportive time for making investments and also for those engaged in trading activities. Mercury may make you able to march forward in studies around the year end. It will be a good phase for future planning of your educational journey, discussing some fresh ideas with your mentors. Relaxation will help you to maintain your good health.
Share Your Problem, Get Solutions