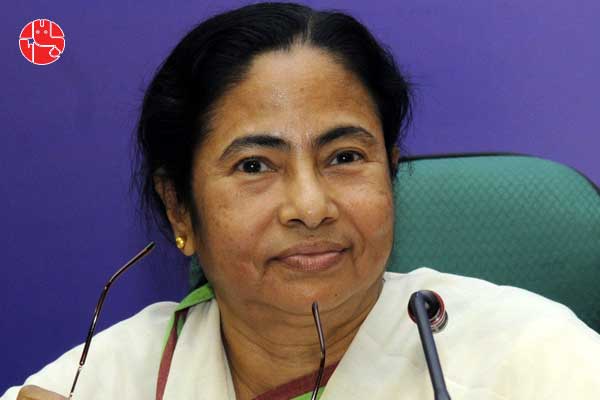 (Image Source: Internet)
The firebrand Indian politician and 8th Chief Minister of West Bengal Mamata Banerjee is way above the normal and average. Having dethroned the formidable Communists in the May 2011 West Bengal assembly elections, she has established herself firmly as the supreme leader of the state. Now she is defying the BJP ruled Central Government on a number of issues. Her present is bright but how will be her future? Ganesha has analysed her horoscope to find out what will the future unfold for her in 2017-18. Continue reading to know more:
Mamata Banerjee
Date of Birth: 5th January 1955
Birth Time: Not Known
Place of Birth: Kolkata, West Bengal, India
Surya Kundli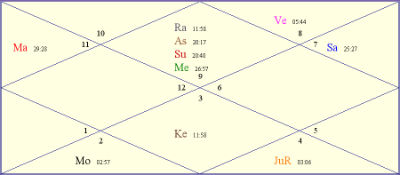 Planets Have Made Her A Firebrand And Charismatic Leader
Sun is placed in the fiery Sagittarius sign along with Mercury and Rahu. This planetary combination has turned her into a charismatic firebrand political leader as per Mamata Banerjee horoscope. She is a leader with a clear vision and finds the solutions to the problems with her pro-active approach. Mamata Banerjee has risen in career because of her dynamism and pro-active approach. What are the qualities which you can bank upon and capitalise in profession?
You can know it if you buy the Career Ask A Question Report
.
Mamata Banerjee Is Straightforward In Her Talks
Mamata Banerjee is also endowed with eloquence in her speech. She does not indulge in sugarcoating her talks which is as per her
zodiac sign Capricorn
. She is a freedom-loving individual who is always looking for expansion of her horizons. This has made her aggressive, dominant and straightforward at heart as per her future predictions.
She Is Sometimes Accused Of Being Self-Centered And Blunt
However, this attitude of Mamata Banerjee cuts both the ways. It also displays her other side. She is accused of being uncompromising, self-centered and even blunt or rude in her talks as per Mamata Banerjee birth chart.
Strong Saturn Is The Reason For Her Mass Popularity
The strong Saturn in the horoscope is a boon for her political career according to Mamata Banerjee astrology. It makes her connect with the masses effectively, which translates into mass popularity. Atmakaraka Mars has made her a strong and spirited leader. Besides, Moon is exalted and apecting the Venus. This has added royal radiance to her personality. Her mass popularity shows her success as a leader. It may or may not get better in future. Do you want to know the future of your career?
If yes, get the Free 2018 Career Report and know your future
.

Mars Has Made Her Life Full Of Controversies
Currently, the transiting Mars is aspecting the natal Mars. The Mars' energy pushes her to break the barriers of limitations. However, Mars has made her get into controversies. The transiting
Rahu in Cancer
is adding fuel to the fire according to her horoscope analysis.
Law And Order May Be A Major Headache For Her
The Mars-Mercury conjunction in Leo indicates that she will continue to be impulsive in her expression as per her birth chart analysis. The period till 12th October 2017 will stay hectic and challenging for her. She will find it very difficult to maintain law and order in the state. The transiting Jupiter in Libra will help her in this.
Mamata Banerjee Should Not Expect A Smooth Sailing
But she should not expect smooth sailing as the transiting Saturn in Sagittarius from 27th October 2017 may bring in more pressure for the state administration. This may make some people skeptical about the quality of governance.
Mamata Banerjee May Get Into A Confrontation With Central Government
These developments may create problems for her. She may face harsh arguments and criticism about her style of governance in the state. Moreover, Saturn will transit over her natal Sun. This may bring her into a confrontation with the judiciary, central government etc.
Mamata Will Not Care For Those Opposing Her
The transiting Saturn indicates a tough year ahead for WB CM Mamata Banerjee. She will not consider the people who will protest her policies. She will move ahead with her decisions and policies. This may further alienate her with the opponents.
Transiting Saturn May Create Problems For Her In 2018
The transiting Jupiter will help her to maintain a grip on the state politics. However, the transiting Saturn in Sagittarius will not allow her to expand influence in the national politics. The transiting Saturn will bring in some unfavourable developments in 2018 which may make things difficult for this fiery leader.
With Ganesha's Grace,