Know How And When Will Government Sell Its Major Stake In Air India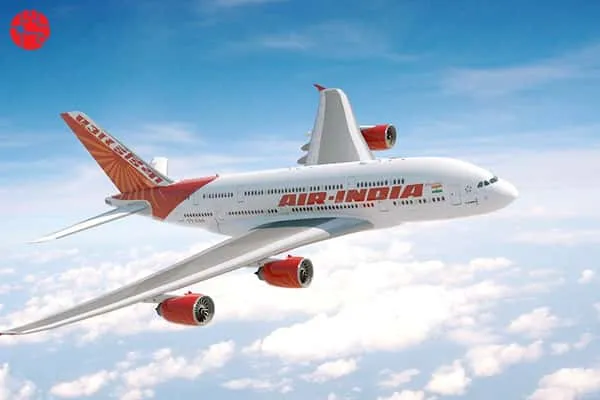 Serving the air-faring public at large, Air India has traversed a long and varying journey over the last several decades. Contrary to the general perception, Air India did not begin as a government-run organisation. J.R.D. Tata had started 'Tata Airlines' in the year 1932. After the World War II ended in 1946, Tata Airlines was declared as a public limited company on 29th July 1946 and was renamed as Air India Limited. Later, on 8th June 1948, the government took full control over the company and named it Air India, making it a complete government-run airline. Now, there is news all around that government may sell its major stake in Air India. Ganesha has analysed the foundation chart of Air India to gauge the future. Here are the findings:
Air India Foundation Details
Date of Foundation: 8th June 1948
Foundation Time: Unavailable
Place of Foundation: Delhi, India
---
Planets Indicate Fierce Competition For Air India
As per the horoscope, the position of Moon and Jupiter provide the benefits of Gaj Kesari Yoga. Moreover, Venus is fully aspected by Jupiter and hence it provides protection to Air India. Due to the complete aspect of Jupiter on Mercury – the dhanesh and panchmesh, the company has achieved financial stability. But the bhagyesh and karmesh – Saturn is in the enemy house of Moon. Apart from this, it is fully aspecting the bhagya sthan and its 10th aspect is on Rahu in the 12th house. As a result, a Shapit Dosh is formed. Besides, as Ketu is in the 6th house, it creates unknown rivals and powerful opponents in business, who may cause problems.
Are you feeling dissatisfied with your career? Get accurate guidance from our Experts to make big, positive changes happen.
---
Planets Have Created Financial Crisis
Rahu's transit over the bhagyesh and karmesh – Saturn creates obstacles in the work field. Apart from this, the malefic planets Saturn and Mars are completely aspecting the Moon (parakramesh), Venus (lagnesh – the significator of the company's situation), and also chhatesh (the significator of activity & work field) and Mercury (dhanesh and panchamesh – the significator of financial condition). As a result, Air India is likely to face a financial crisis, which is quite evident.
---
Air India Will Don A Practical Path
But, the transit of Jupiter over Ketu in the house of activity may provide an interim path up to some extent. Further, the signifying planet for government – the Sun is transiting in Pisces sign. Moreover, due to the ninth aspect of transiting Jupiter (which is in Libra sign) on Jupiter, Moon (company's activity), Venus (company's situation & work field) and Mercury (financial position of the company), and its aspect on the karma field, the company will be able to adopt a practical path.
Are you planning to change your job? Have you thought whether it is the right decision or not? Put an end to all your doubts by seeking Expert guidance.
---
Air India Will Sell 76 Percent Stake
From 14th April 2018 to 14th May 2018 the Sun will be in Aries sign, and then from 14th June 2018, it will be in Taurus sign. Hence, Air India may sell its 76% stake during this period, because the period till 12th October 2018 is overall moderate for the company. Thereafter, Jupiter will start transiting in Scorpio sign. Thus, as per the analysis of the planetary positions, there is a strong possibility of Air India's privatisation.
With Ganesha's Grace,
Prakash Pandya,
The GaneshaSpeaks Team
To Get Your Personalised Solutions! Talk To Astrologer Now.
---
---
Get 100% Cashback On First Consultation