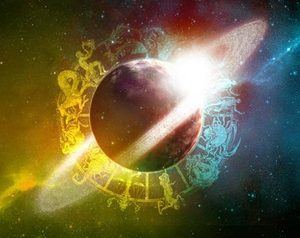 Shani Dosha
Author: GaneshaSpeaks Team
What is Shani Dosha?
Shani Dosha occurs when Saturn, the feared, mighty planet, is debilitated or occupies any of the Cardinal Houses (1, 4, 7, 10) in Aries, Cancer, Leo, or Scorpio or is Retrograde or Combust (by Sun) in those Houses (whatever be the Sign, except Libra, Capricorn and Aquarius) in a Horoscope. These planetary positions can cause troubles for you. Find out and deal well!
Do you need to be scared of Saturn?
Shani Dosha cause continuous obstructions and failed relationships. Since Saturn is a slow moving planet, it also causes delays in various matters, making life full of hardships.
Ignorance is not bliss!
It is important to know whether you have Shani Dosha in your Kundali, for being aware and prepared for this Dosha is battle half won in countering it.

Report Details

See the clear picture
No beating around the bush! Get to-the-point answer about the presence of Shani Dosha in your Kundali.

Decide the next step!
If you have Shani Dosha in your Kundali, you should take proactive steps to deal with it as soon as possible and dilute its effects.

Testimonials
More than 10,000,000 satisfied customers and counting !!
A couple of years ago I was faced by such severe adversities that I had no courage to face them. Just then one of my uncles suggested that I get a suitable Yantra from GaneshaSpeaks.com to gain more courage. I contacted them, and one of their astrologers gave me a Yantra after duly purifying it and making it ready for installation in my home. Since then I have seen a remarkable change in my attitude and now I feel more self-confident while facing challenges in life.
- Yogendra Patil, Pune
GaneshaSpeaks is like a family now to me. I have consulted them often, and the results have been good, and their analysis straightforward. This time when I was confused about my marriage and it turning into a boring story, I took this report. And, it told me some hidden things about my husband. Thanks GaneshaSpeaks, it's beautiful.
- Smita, Mumbai

Why and How
Why should I get this free report?
To see if you have Shani Dosha in your Kundali.
To know the steps you should take to overcome its effects.
To plan your life accordingly and be prepared to deal with the challenges Shani Dosha may bring in your life.
How will be this guidance helpful to me?
Once you know about the presence of Shani Dosha in your Kundali, you will be able to get a clear about various aspects of your life.
Know the major problem areas in your Kundali and take remedial steps.
Identify a customised service that shall help you gain further clarity on matters related to your personal life.

Frequently Asked Questions
Will my personal information be kept confidential?
Don't worry! Ours is a very secure system. Plus, as a policy, we do not disclose any of our client details or questions to anyone, at any cost. You can be assured of complete confidentiality. Since you will get your report via email, you don't have to worry about anyone else finding out about this.
Will I be prompted again and again, once I get a Free Report from your website?
Once you take a Free Report from our website, you are deemed as a registered member of our exclusive database. Hence, you will be on our email list and shall get regular, but non-obtrusive, e-mailers about our latest or special offers. However, you always have a choice to un-subscribe from our mailing list. Also, all our emails are customer mail-box friendly! Trust us, we will not spam your mail box ever!
How can I save my Love Horoscope answer?
As you order a Free Report from us, apart from the instant answer that gets displayed on screen, we also send across an email with your complete Love Horoscope. This ensures that the answers remains with you for future reference, even when you log out. Please ensure you give us an email id that is 100% private yet functional.
Can I avail the same report multiple times and for multiple people?
Yes. You can avail a Free Report any number of times, for any number of people, using the same email id registration. However, we suggest that you urge these people to use their own email ids to get their report, as it will enable them to get their personalised daily horoscope too.
What do I do if I get to/ already know I have Shani Dosha in my Kundali?
In that case, we recommend you to get detailed analysis of your Kundali and let our astrologers examine your Kundali. You may speak to our Astrologer on Call and get 100% personalised analysis of your Kundali. Our expert astrologers will also suggest you authentic remedial measures and thus help you tackle the effects of Shani Dosha in a better manner.
I have been face issues in my personal life. I am not sure if it is all because of Shani Dosha. How do I resolve these personal matters?
Don't be hesitant to share your most intimate issues with us and seek solutions. However, you will need to get our Premium, Personalised services. We guarantee complete privacy. And, you may even choose to remain anonymous. You may browse our Relationships and Sex OR Love and Dating section to choose a service that suits your Love or Relationship issue.