It Is Advantage Trump In The First Debate, Says Ganesha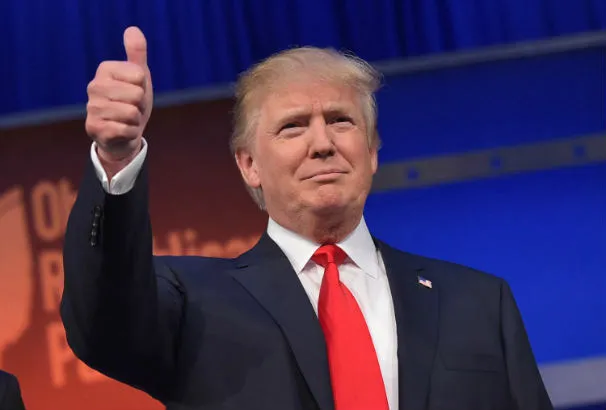 The US Elections 2016 are scheduled for November 8, and the first of the three debates leading up to it is on September 26. Till now both Hillary and Trump have projected themselves through an aggressive campaign, but the debate is the first opportunity where the people will be able to gauge them during a one-on-one debate. While Hillary has been preparing herself religiously for the debate, Donald Trump is relying more on his extempore skills.
Ganesha Says –
"Hillary's past may come back to haunt her during the debate. On the other hand, Trump's lofty promises, often made without due deliberation, may backfire on him. On the whole it will be a fiery debate with Trump having a slight advantage over Hillary."
---
Astrological Predictions:
On 26th September, 2016 i.e. the first debate, the transiting Moon will be in the star of Mercury (Aslesha) in Cancer, which indicates a high voltage debate between the two candidates. The transiting Moon in conjunction with natal Venus in trine with the natal Moon indicates momentum in favour of Trump in the first debate. Also, a strong Venus in the 3rd House is an added advantage for Trump. But, Mercury-North Node(Rahu) conjunction can be a spoiling factor. His hopeful promises and pronouncements may bring discomfort. Also, over enthusiasm and aggression may backfire or raise questions in the mind of voters.
Also Read: Sensationalism May Turn Out To Be Donald's 'Trump' Card, Feels Ganesha
In Hillary Clinton's chart, the transiting Moon will be passing through the 10th House over the natal Mars and Saturn. So, she will be equally prepared. But, Mercury-North Node (Rahu) conjunction indicates that she will struggle to defend her credibility and matters related to her past may bother her. However, the transiting Venus in the Ascendant over the natal Venus is a significant advantage for her, despite which, she will be on receiving end many times. On the whole, she will be less impressive than Trump.
---
Astrological analysis: Between now and the first debate
The transiting Mercury is about to turn direct in Leo. But, it is still in conjunction with North Node (Rahu). For Hillary, it is a critical period for her campaign. She can't take anything for granted since Trump's popularity is surging in key states, clearly demonstrated by the ratings. However, Mercury in direct motion will be less harmful, so she may recover some of her lost ground. But, the race will remain tight as it approaches the first debate.
You may also like to read:
Hillary Clinton: A Dream Run Or An Uncertain Terrain – What Lies Ahead? Ganesha Reveals.
On the other hand, Trump will continue his aggressive campaign and despite some deterioration, he will have a solid footing before the first debate. The period between 22nd and 25th September will be very important for his campaign. His campaign may hit some roadblocks or his own misjudgment may bring some uncomfortable issues to the fore. Nevertheless, the race will get tighter.
With Ganesha's Grace,
Tanmay K.Thakar,
The GaneshaSpeaks Team
Worried about your career and the challenges that come with it? For individuals finding trouble achieving their desired potential, our Career Prospects Report is the perfect guide to understand how to plan and get ahead. Along with this detailed report, you may share your questions and get astro advise and FREE remedial solutions to solve your problems.
---
---
Get 100% Cashback On First Consultation