Know About The Future Of Microsoft CEO Satya Nadella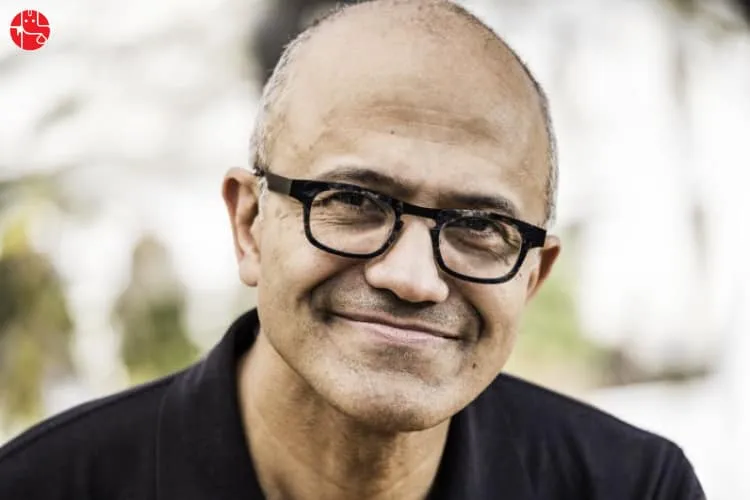 Indeed, the world is undergoing a significant transformation. We are gradually moving towards higher and higher levels of technological development. And we human beings have to rise above narrow confines to create a better future and a better world. And one of the essential areas in which we should grow and develop is science and technology. If the nations of the world pursue active growth and development in science and technology, it is sure to change other things as well. The world will get more forward-looking, there will be more material growth, even the mindset of people is likely to change.
And when we talk about scientific development, the world of computers and information technology occupies a very prominent position. It is the support of computers which has powered human civilisation and made it move forward by leaps and bounds. Computers today are an unavoidable necessity. And Microsoft is a company which has transformed the world of computers. Well, a very prominent development in Microsoft in recent times is the elevation of the Indian American Executive Satya Narayana Nadella as the CEO of Microsoft. He is a source of inspiration, not just for the Indian community across the world but for numerous other people who have a desire to dream and dream big.
Well, Nadella had succeeded Steve Ballmer in 2014 as Microsoft CEO. Before becoming chief executive, he was Executive Vice President of Microsoft's Cloud and Enterprise Group, responsible for building and running the company's computing platforms. Nadella has made big contributions to the IT world. He is going to celebrate his birthday soon. How will be his future? Read on to know the findings:
Satya Nadella Birth Details:
Date of Birth: 19 August 1967
Birth Time: Unavailable
Place of Birth: Hyderabad, Telangana (Earlier Andhra Pradesh), India
---
Satya Nadella's Birth Chart
Get Your Hand-Written Janampatri By Our Experts.
According to Vedic Astrology, his Sun is placed in the Leo sign. His planetary combinations have made him dynamic, bold, courageous, and passionate. He is ambitious, action-oriented and determined. Besides, due to the fire element in his sign, he gets temperamental in certain situations. He is even commanding at times. Besides, he is sincere and hard-working. All these factors have made Satya Nadella rise high in career as per the Indian Astrology.
The Sun is in his own sign, Leo as per Satya Nadella horoscope. This indicates that he is a dignified, affectionate, powerful, generous, optimistic and cheerful person. He likes to do things which are beneficial to him on a long term basis. He has the ability to grab attention and run the show. Satya Nadella is also very helpful in nature.
Jupiter is exalted in his chart. He is loving, peaceful, friendly, sociable and sympathetic. He is very imaginative and may have an interest in mystical studies. He has a very good financial judgement. He is sure to rise even higher as is seen in Satya Nadella birth chart.
The present transit of Jupiter is favourable as it is aspecting the natal Jupiter and Mercury. Jupiter will change its sign in November 2019, and after that, Jupiter will aspect his natal Sun and Venus. Jupiter will bless him with energy, wisdom & logic, with an artistic mindset, which will help him in achieving new professional heights.
However, he is the under the influence of Sade Sati period, which indicates that he may face some health issues. The 2nd half of the year is particularly not good in this regard, and he will have to take good care of his health. The influence of Saturn may make him tired and fatigued. He may witness mental stress. He will be able to fulfil his professional commitments through his hard work and a focused approach, as per Satya Nadella Kundli.
Overall, the upcoming period will be a good year for Satya Nadella, and the planetary combinations will help him in achieving professional targets.
For Instant Solutions! Talk To an Astrologer Now.
With Ganesha's Grace,
The GaneshaSpeaks Team
---
---
Get 100% Cashback On First Consultation