Significance Of Navagraha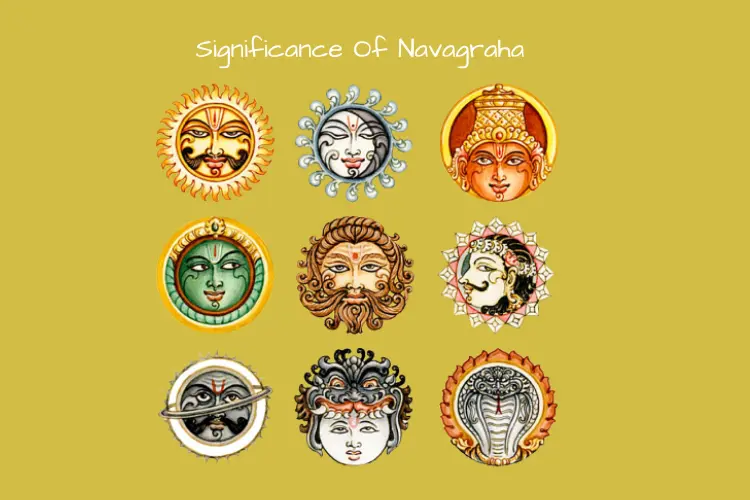 There are nine planets in Astrology, and the Navagraha order is Sun, Moon, Mars, Mercury, Jupiter, Venus, Saturn, Rahu and Ketu. The Navagraha in English are nine heavenly bodies or heavenly deities.
These Navagraha in astrology have a great significance, and they are a strong influence on a person's life. The seven names of the week are derived from the nine planets. Rahu and Ketu are not planets but the shadow nodes of the moon.
9 graha pooja s are conducted. They are worshipped, and these planets are worshipped individually as well.
It is well known that these planets are very important when it comes to the calculations made by Vedic Astrology. Several things related to one's density are directly connected to these planets.
You can seek the blessing of all the Navgraha and restore the blessings in your home with Navgraha Yantra.
---
---
---
---
Get 100% Cashback On First Consultation