Invite Abundance Of Wealth And Prosperity This Dhanteras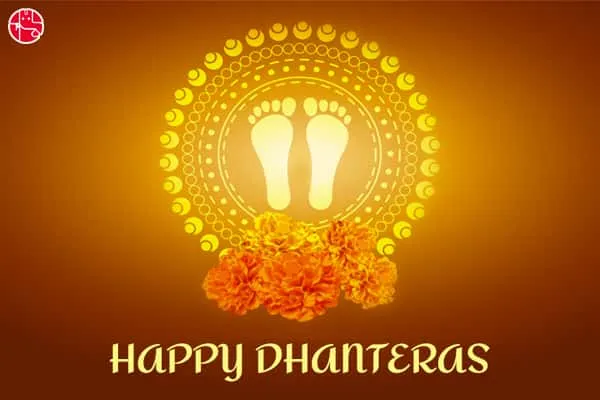 About Dhanteras Festival
Dhanteras or Dhantrayodashi, the festival of gold, so to speak, is celebrated on the 13th day of the dark fortnight of the Hindu month Ashvin (Kartik according to the North Indian belief). Dhanvantari, who is the teacher of all physicians and the founder of Ayurveda, is worshiped on Dhanteras. Over the ages, however, Dhanteras festival has become associated with wealth, more than with health, and people buy at least a token amount of gold or silver and some utensils on this day. Dhanteras in 2023 will fall on 10 November. Dhanteras usually falls one day before Kali Chaudas, two days prior to Diwali festival, four days before Bhai Dooj, and one week before Labh Pancham .
The Story Behind This Festival
Hindu mythology speaks of a king called Hima whose son was destined to die by a snake-bite just four days after his marriage. As per Dhanteras story, King Hima did everything in his powers to prevent his son from meeting any woman, but when the son turned 16, he fortuitously met a girl, fell in love and they married. When his wife found out that her husband would die after four days, she did not allow him to sleep on the day, and blocked the doorway to her husband's room with silver and gold ornaments, so that when Lord Yama came in the guise of a snake, he was dazzled by the gold and silver and sat down on the heap. The next morning the snake quietly left, and her husband's life was saved.
How To Prepare For Dhanteras?
People look forward to Dhanteras with great enthusiasm. According to the rituals, they clean up their homes thoroughly many days before the festival, and on the day decorate their homes with diyas, candles, paint, flowers, and myriad other things. As per Dhanteras Puja vidhi, they also decorate the doorway with rangoli and stick stickers of small feet just outside the main door, believing them to be the feel of Goddess Lakshmi, and hoping that the Goddess of wealth will enter their households. Goddess Lakshmi has several forms. Know the form of Goddess Lakshmi as per your Moon Sign.
How To Celebrate Dhanteras?
Hindus celebrate this festival by purchasing gold or silver ornaments, and some utensils. Goddess Lakshmi is worshiped in the evening after lighting small diyas of clay to drive away evil spirits. Bhajans, and devotional songs are sung to respect Goddess Lakshmi. People believe that the light of tiny Diyas will keep their homes purified. Many people fast all day and break their fast only after doing Lakshmi puja in the evening. Will this Dhanteras shower upon you a lot of wealth? Get to know in the hand-written and personalised report – Wealth Ask A Question.
Dhanteras Muhurat (auspicious time) For Puja: 05:47 PM to 07:43 PM
Dhanteras Gifts:
The festival is ideal for family gatherings and giving each other gifts. The items that people prefer to gift others on Dhanteras are brass vessels, Lakshmi idol, Ganesha idol, sweet hmpers, rangoli, foot-prints of Goddess Lakshmi, Laxmi Yantra, Ganesha Yantra, decorative door hangings, etc.
Rashis And Lakshmi Mantras (Dhanteras Puja Mantras):
Aries: Om Aem Kleem Saun
Taurus: Om Aem Kleem Shri
Gemini: Om Kleem Aem Saun
Cancer: Om Aem Kleem Shri
Leo: Om Hreem Shreem Saun
Virgo: Om Shree Aem Om
Libra: Om Hreem Kleem Shree
Scorpio: Om Aem Kleem Saun
Sagittarius: Om Hreem Kleem Saun
Capricorn: Om Aem Kleem Hreem Shree Saun
Aquarius: Om Hreem Aem Kleem Shree
Pisces: Om Hreem Kleem Saun
With Ganesha's Grace,
The GaneshaSpeaks Team
Have some queries in your mind regarding certain areas of life? Then, why continue to remain in doubt. Talk To Astrologer now for expert guidance and smart solutions!
---
---
Get 100% Cashback On First Consultation