5 Rituals That Can Bring Positivity To Your Life On Narak Chaturdashi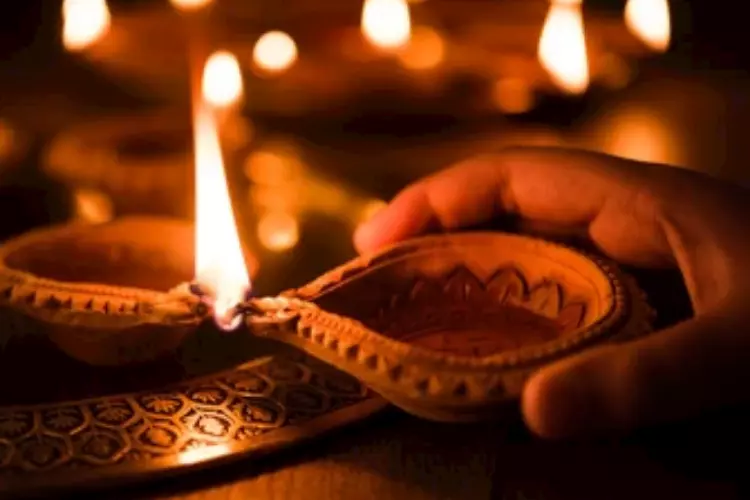 Narak Chaturdashi is celebrated one day before Diwali. Also referred to as Kali Chaudas, the festival of Narak Chaturdashi will fall on November 12, Sunday this year. If we follow certain rules and regulations on Narak Chaturdashi, we can have a positive life all through the year, filled with good health and happiness:
As per the tradition, Lord Krishna killed Narakasura on Narak Chaturdashi. So, you can visit a Krishna temple on this day and pray to God. You can also chant any Krishna mantra 108 times.
People also get up before sunrise and take a bath by preparing a special mixture of gram flour (besan) and herbs to make Uptan and mixing it with bathing water.
In some regions of India, Narak Chaturdashi is also celebrated as Hanuman Jayanti. So, you can also recite Hanuman Chalisa on this day.
Some people also believe that cleaning the home with water mixed with a bit of salt on this day can remove the negative energies from the house.
On Kali Chaudas, people also pray to Goddess Kali for veering off the negative energy from their homes & surroundings, improving positivity in their lives.
Talk to an Astrologer Now, First Consultation with 100% Cashback!
By following the above rituals and rules, you can convert your misfortunes into good fortunes.
---
---
Get 100% Cashback On First Consultation