Will Kapil Sharma Stage A Massive Comeback With His Movie Firangi? Know What Ganesha Says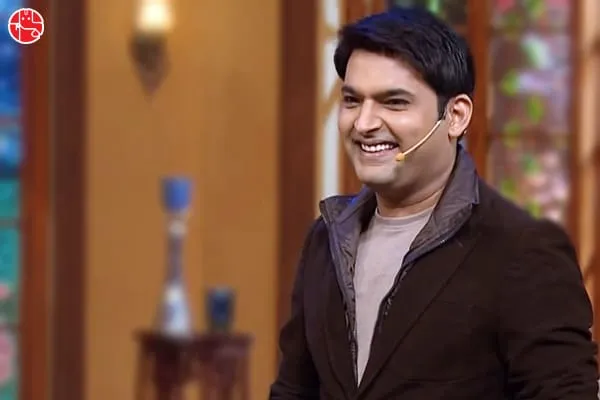 The name Kapil Sharma, the leading stand-up comedian of the nation, is synonymous with jest and humour. He has amused and enthralled masses and classes with his unfailing wit and the comical aspect. At the same time, he has been at the centre of controversies, which has dented his image and professional prospects. As his movie Firangi is all set to be released, the big question is whether he will stage a massive comeback with this movie. Continue reading to find what Ganesha says about his future after analysing his horoscope:
Kapil Sharma
Date of Birth: 2nd April, 1981
Birth Time: Unavailable
Place of Birth: Amritsar, Punjab, India
Surya Kundli
---
Future Laden With Obstructions
Considering his Surya Kundli, it is found that the 10th house Lord Jupiter is transiting through the 8th house. This indicates that he may face numerous obstructions and obstacles in every aspect of his life, including on the business front. Thus, the times ahead are not at all rosy as per Kapil Sharma kundli. In fact, they are filled with challenges and difficulties. How far can this celebrity meet and address these challenges is the big question. He may face obstacles in his future life. But how will your future fare? You can know various details about your future. Buy the 2023 Detailed Yearly Report.
---
Applause For His Role In Firangi
Kapil Sharma has already established him with TV shows like Comedy Nights with Kapil, The Kapil Sharma Show, etc. Now his overall performance in his upcoming movie Firangi will be largely applauded by his fans according to Kapil Sharma birth chart. However, he may also face stiff competition from his rivals and his movie may struggle to be successful at the box office. Thus, a tremendous success for this movie is not foreseen. But his individual performance in the movie will be a success and it will add another feather in his cap. Kapil Sharma's success in the movie Firangi will also raise his earnings. Do you want to know about the future of your finances? Get the Free 2023 Finance Report and know it.
---
---
Good Phase Post-September 2018
In the period from September 2018 onwards, he will get comfort and materialistic pleasures. This period will also be good for his profession as he will get positive results with less efforts. Kapil Sharma may make progress in the profession and even gain more fans as per Vedic Astrology.
---
Creative Works To Win Him Laurels
Besides, post-September 2018, he will be involved in artistic and creative activities. Kapil Sharma will develop an inclination towards such things and will get absorbed in them. These activities are bound to win him laurels. He is likely to win respect, praises and appreciation for his contribution to such artistic pursuits.
---
Caution Required In Relationships
In his Surya Kundli, Rahu is in the 5th house. Hence, the period till December 2018 will require patience and caution in relationship issues as per Rahu Ketu transit effects. Kapil Sharma is likely to face difficulties in his personal relationships during this phase. There may also develop some friction in his public relationships. He may even temporarily strain his rapport with someone close to him.
---
Gossips About His Relationships
There will be rumours and gossips regarding his relationships. This may somewhat disturb him. However, planetary forces do not indicate any strong signs of his getting involved in a relationship. At the same time, the influence of Rahu may make him react sharply to the rumours about his relationship. This may put Kapil Sharma in a difficult situation. He has to be careful.
---
Interest In Mystical Subjects Foreseen
As natal Venus is exalted and conjunct with two important planets, he is highly versatile in his nature and behaviour. From September 2018, he may get more engrossed in his dreams and fantasies. Kapil Sharma may even want to gather knowledge of scriptures and mystical subjects. This is going to bring him some peace and calm.
---
---
---
Get 100% Cashback On First Consultation