Astrological Analysis: Amitabh Bachchan Birthday Prediction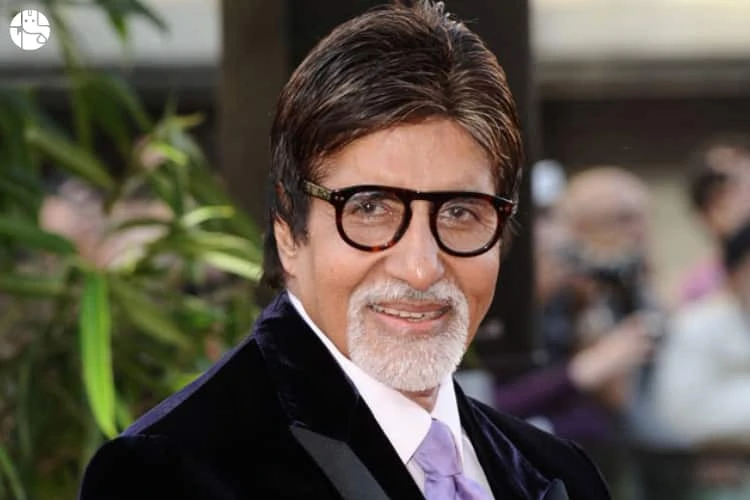 The angry young man, the Shahenshah of Bollywood, star of the millennium, one man industry and so many more… these are some of the names that have been lovingly and respectfully given to none other than Amitabh Bachchan. Regarded as one of the most influential actors in the history of Indian cinema, you will seldom come across a person in India who does not recognize this Bollywood star.
Amitabh Bachchan, in a career spanning 5 decades, has appeared in over 190 films. The greatly humble actor started his film career in 1969 as a voice narrator and made debut as an actor in the same year, in the movie Saat Hindustani. As much as we know about his stardom, global fan base and his success in the Indian cinema and television, there was a time when his career looked skeptical. But let's start from the very beginning.
---
About Amitabh Bachchan
He was born as Inquilaab Srivastava to father Harivansh Rai Bachchan and mother Teji Bachchan, in 1942. He developed an early interest in arts as his father was a notable poet of the time and his mother also shared a keen interest in acting. After his father changed his name, Amitabh adopted the same surname that his father used while publishing all his work. This is how Inquilaab came to be Amitabh Bachchan.
Amitabh Bachchan has seen both, great heights as well as rough corners. At the beginning of his career, nothing succeeded at making a great impact and he was considered as a struggling artist. That was until Zanjeer released. This movie was a huge hit and his role brought him the persona and title of angry young man that went on to become a sensation. This marked his rise to stardom, but it wasn't where it stopped. The actor witnessed superstardom, starting in 1975, with outrageously famous and commercially successful films like Deewaar, Sholay, Amar Akbar Anthony and many more. Sadly in 1982 while shooting for Coolie, Amitabh had a splenic rupture and battled between life and death at the hospital. While he lay recuperating, his fans overwhelmingly responded with prayers and waited in large gatherings outside the hospital, wishing recovery for him. Thankfully he recovered later that year and returned to acting. Nevertheless, he also was suffering from a disease that made him feel weak both mentally and physically.
Amitabh Bachchan ventured into politics for about three years, but it remained short-lived. He eventually returned to acting in 1988 but could not manage to resurface with success. Most of his films were flops and so eventually, Amitabh Bachchan took a step back from acting for over 5 years. During this period, he also started a production company, but it failed to do too well and eventually went bankrupt.
While trying to revive his acting career, he again returned to movies and gradually found his way back to prominence with a television show that we all adore him in- Kaun Banega Crorepati, and an array of good roles and successful films.
On his 77th birthday, Amitabh Bachchan is one of the most iconic actors of the Bollywood Film Industry and continues to inspire many people. On his birthday, we delve into his horoscope and see what the coming year has in store for him.
Date of Birth: 11th October 1942
Birth Time: Unknown.
Place of Birth: Allahabad, Uttar Pradesh, India
Amitabh Bachchan Birth Chart Surya Kundali
---
Amitabh Bachchan Horoscope Analysis
In his Surya Kundali, Rahu is passing over the tenth house to his ascendant sign, and Ketu and Saturn is transiting the fourth house to his ascendant. Saturn will transit in the fifth house from his ascendant in January 2020. Jupiter is passing over the third house to his ascendant and will transit through the fourth house after November 2019.
Based on these transitions, we understand that this year could further enhance his image and influence, and Amitabh Bachchan could achieve even higher peace of mind. Also, with time, he could develop deeper emotions and the same may be seen publicly at regular intervals in the entire year. He may also become a little occupied with concerns towards his family members and near ones.
Get a screenshot of your upcoming life events through Janampatri.
---
Health of Amitabh Bachchan
The transitions also suggest that health could become the reason of a break in his schedule. He may have to take better care as chances suggest stomach ailments and dehydration in the period between May 14 and June 29, 2020. Furthermore, August 2020 could again be the time when due attention to health will be necessary following a probability of a minor surgery during the year.
---
Image of Personal and Professional life
During May and June, he may have to consolidate his will power and make it through the phase. He may travel a lot for professional reasons and would also incline towards making some investments for charity or may spend some money on traveling to holy places.
On one hand, fifth Saturn creates some uneasiness in his busy schedule, due to which he may get involved in a controversial statement related to his family members or relatives. He might have to take care of his assets and may think to sell off some of them. On the other hand, Jupiter may become his guardian and will keep him happy. He may also be conferred upon with awards and recognition towards the end of the year.
We wish all the happiness for Amitabh Bachchan and hope that this year brings great peace, joy, and success to him.
To Get Your Personalized Solutions, Talk To An Astrologer Now!
With Ganesha's Grace,
GaneshaSpeaks.com
---
---
Get 100% Cashback On First Consultation