Reliance Industries Limited – What do the coming times hold?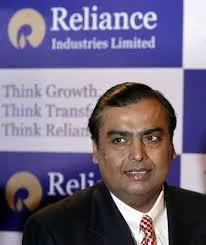 A few days ago, before Delhi's erstwhile Chief Minister (of 49 days), Shri Arvind Kejriwal, submitted his resignation on 14th February'14, AAP driven Delhi Government ordered a filing of criminal cases against the Reliance Industries chief Mukesh Ambani among others, following the complaints of irregularities in pricing of natural gas. They alleged that Mr Ambani colluded with the Centre to inflate the price of gas. An FIR accusing Mr. Ambani, Petroleum Minister Veerappa Moily and others of creating an artificial shortage of gas in the country and raising its prices was filed last week. The Anti Corruption Branch (ACB) of Delhi Government was asked to probe the case – a move that left people curious and stunned. Reliance held back any immediate comments on the matter, which further left the issue open for speculation. The issue, however, took a beating, post Kejriwal's resignation and the subsequent tussle.
Many still hold Reliance probe as one of the major reasons behind AAP's sudden move – an agenda that it may target during Lok Sabha elections canvassing. This was further magnified, when Kejriwal accused Narendra Modi (NaMo) of having links with Mukesh Ambani. To pacify the issue, BJP too, who won't wish any negative publicity in the wake of the upcoming elections, recently condemned gas prices hike. Amidst all this, what is Reliance Industries' take? Will this move affect Reliance's fortunes? How shall be the coming times for RIL? Ganesha took a look at RIL's Formation Chart to predict the way ahead.
Get Your Hand-Written Janampatri By Our Experts.
---
Planetary Picture
A look at RIL's formation chart (Horoscope) reveals that Jupiter–Sun–Mercury, 3 planets are currently posited in RIL's Horoscope's House of Loss – its' the same House that also signifies legal matters, court cases etc. Mars is naturally the Lord of this House, and it is currently posited in the First House in RIL's Horoscope. Also, the formation chart of RIL natally has the Vish-Dosha – created by Moon-Saturn's Conjunction – which is the reason behind Reliance Industries' regular and frequent tiffs with government and government-related matters. What does 2023 have in store for your career? Get the Free Horoscope
---
Current Transit : What next?
If we take a look at the transiting planets and the picture created by them, it is evident that Mars – the Lord of the House of Loss and Court Cases/ Legal Matters – is currently transiting through the Zodiac Sign Libra.
It is noteworthy that Saturn–Rahu are already transiting through this Zodiac Sign of Libra – and Mars adds to the planetary load now. Owing to this planetary movement Saturn-Rahu-Mars – these 3 planets are now transiting over RIL's natal Rahu.
This, understandably, would be a tough and challenging transit and time for Reliance. The ongoing challenging situation for Reliance may worsen till 25-03-2014, while Reliance may also have to face some new and additional problems/ issues till 17-05-2014, feels Ganesha.
Add to this the fact that the transiting Ketu would move over the Natal Ketu, as posited in Reliance's Kundli (Horoscope). This shall keep the Reliance's scrip in a highly volatile mode till 14-07-2014.
However, additionally the mighty planet of Jupiter in the Zodiac Sign Gemini is transiting over RIL's Natal Venus and Mars. This is a supportive planetary indication, and thus it shall help Reliance tide over the challenges that may crop up in the coming months, assures Ganesha. In short, whenever the negative planets would exert themselves, there may be a problematic news, whereas, whenever this challenging situation shall be assuaged by positive planets, some resolution shall be in sight. The situation may continue likewise for sometime – till the said dates.
The investors, on their own, shall focus only on jobbing and delivery-based trading, while dealing with the Reliance shares, suggests Ganesha. Also, they should hope to get a decent jump in the scrip during 4-08-2014 to 10-08-2014, and may take their positions accordingly.
Overall, the coming few months may be quite challenging for the Reliance Industries.
To Get Your Personalized Solutions, Talk To An Astrologer Now!  
With Ganesha's Grace,
Dharmeshh Joshi,
The GaneshaSpeaks Team
---
---
Get 100% Cashback On First Consultation