Baba Ramdev Birthday Predictions: Will Patanjali overcome other companies?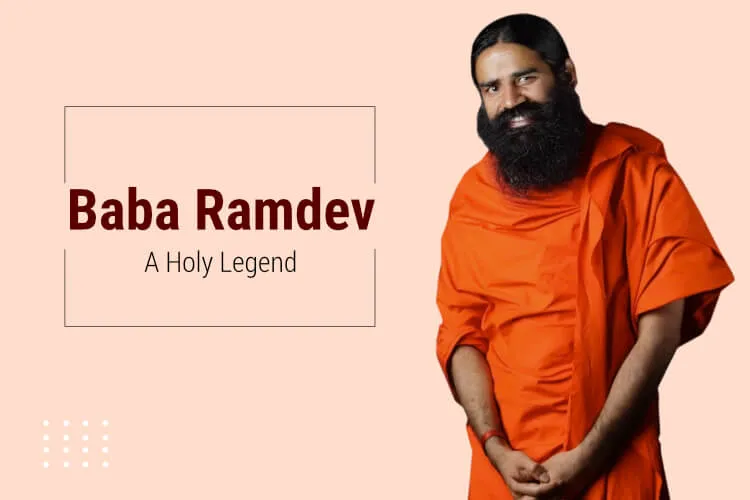 ---
Introduction
Ram Kisan Yadav, aka Baba Ramdev, has been one of the most popular public figures in India since the start of revolving his stomach. Baba Ramdev is not just a holy man, but far more beyond that. Even beyond his political patron. Baba Ramdev is a perfect messenger for a rising middle class that is hungry for assertion and fed up with the socialist, rationalist legacy of Jawaharlal Nehru, India's first post-independence leader. He is a perfect Indian answer to Donald Trump. Like Trump, he heads a million-dollar empire as well as a bombastic personality whose relation with Truth is elastic. His name and face are everywhere in India. On the surface level, Baba Ramdev's blissful demeanour is worlds away from Trump's snarl and growl. And his Namaste covers a reactionary campaign to transform the entire country.
In one of the Interviews, he announced that by 2025, the Patanjali will be a world-leading product, and it will be challenging several international companies.
Riding high on the popularity of his products, let's find out what will be the future of this Patanjali company based on his Natal Chart. To know what your Birth Chart reveals the events in the upcoming year, Get your Personalized Janampatri written by expert astrologers.
---
Natal Chart of Baba Ramdev
Date of Birth:- 25th December 1965
Time of Birth: 20.24 hrs
Place of Birth: Mahendragarh, Haryana, India
---
Astrological observation
As the Baba Ramdev star sign is Capricorn, the holy guru of India will be under the influence of the Major period of Saturn and Sub period of Mercury. It will end on 24th February 2022, and then the Sub period of Ketu will begin. The transiting Jupiter and Saturn would be over the planet posited in the 7th house, and transiting Rahu would be over the planets posited in the 5th house of his Natal Chart.
If you too want to know about how your planetary transits are planning your future for 2023, get the 2023 Highlight Report Now.
---
Patanjali is on the recovery road from Corona.
The above prediction suggests that his brand, named Patanjali, can recover from a bad omen of coronal. The brand may even experience excellent sales in India and abroad as well. As compared to the other leading brand of FMCG, the sales of the Patanjali would be on the top. The exalted Mars in Yogakaraka in his chart is even forming the Raj yoga in his life. Do you have Raj Yoga in your Kundli, check here!
---
Following the inner wish of Baba Ramdev is seeming possible.
As said above, Rahu situated in the 11th house, and lord of the 11th house Venus posited in the 7th house of Baba Ramdev's birth-chart. Mars is associated with the career, and the Sun relates to authorities and politics. Transiting Jupiter in the Capricorn aspect Rahu in the 11th house, this would enable him to evolve and activate his profound wish of becoming active in the political field. He would even start involving with more interest post-mid-may 2021 and play an active role.
Find out what your future has in store for you career in the upcoming year, with the 2023 career Report.
---
Patanjali Yogpeeth is aiming for worldwide success.
Besides the auspicious placement of Sun, Moon, and Jupiter in his natal chart, the transiting Jupiter and Saturn in Capricorn are coming to pour more realistic energy and power into his personality, activity, and passion. It may enable him to gain success by promoting yoga and Ayurveda worldwide through this Patanjali Yogpeeth. He would even succeed in establishing yoga centres worldwide in the coming year.
---
The partnership with Balakrishna seems impressive.
Baba Ramdev's partnership with his accomplice Balakrishna may bring great success for his company Patanjali. As Yogakaraka Mars is exalted in the 7th house along with Venus and Jupiter aspect Saturn. All this astrological phenomenon, revealing a great positivity to all his settlement. Jupiter and Saturn in Capricorn both suggest that they both make history in this field, and no one would be able to overcome it. The partnership even is showing excellent financial growth.
---
---
---
Get 100% Cashback On First Consultation