The Fiery Planet Sun Entering the Fiery Sign Sagittarius – How will You Be Affected?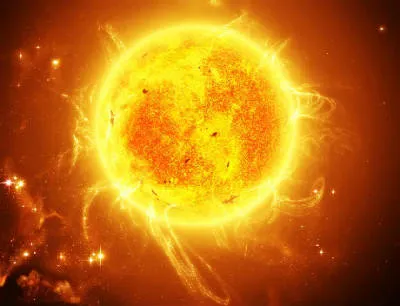 The Sun – the royal planet who represents power, authority, self-esteem, dignity, the heart, the soul, father, people in positions of power, politics and politicians amongst various other aspects and things, entered Sagittarius on the 16th of December, 2015. What effects will this transit have on your life? Find out with these exclusive predictions of Ganesha!
---
Aries
Fortunate times await the
Aries
Moonsign natives. This may be a favourable time for planning long journeys or foreign visits, religious ceremonies, and also pilgrimages. Those in search of spiritual knowledge or on the quest to make spiritual progress, shall find success. Students who are making plans for their higher education or those who are already into their higher studies are sure to bounce upon great oppurtunities and there is even a lot of progress indicated in the upcoming months, so make the best use of this time to exhibit inherent talents. If any important tasks related to documentation or clearance have been pending in governmental organizations, then they may get culminated in this month. Relations with elders, especially the relations between father and son are likely to become more pleasant. The health of elders also may remain satisfactory and improve. The transiting Jupiter through the Sign of Leo will be aspecting the transiting Sun with it's 5th aspect, and this will be helpful for fulfillment of desires. Basic diplomacy will be required as the aspect of the
Sun on the 3rd House
may bring distance in the relations with younger siblings or neighbours due to some misunderstandings and Ganesha warns against being harsh or impolite in speech.
Ganesha's Laddoos: 9 Laddoos *********
---
Taurus
The Sun's transit through the
8th house
in Sagittarius sign , post 16th December, 2015 till one month in the Natal Chart of those who are born with
Taurus
Moon sign. This transit of the Sun in the upcoming month may not prove to be a very favourable one for the Taurus natives. It may result in physical problems, sudden illness and unexpected losses. The hard-working Taurus individuals may feel that their spirits are getting dampened and even their confidence may get affected. People into partnership business will have to be careful as there may be some problems which may arise suddenly. The transiting Jupiter's aspect on the Sun, will prove to be a relieving factor and will nullify many problems. There may be some unexpected gains and support or help from father is also foreseen. Benefits from paternal property or legacies is foreseen. The Sun will be aspecting the
2nd House
during this time and it may give rise to disharmony in the family. There will be a tendency of being harsh in speech and this may cause misunderstandings. Try to save money rather than splurging on luxuries.
Ganesha's Laddoos: 3 Laddoos ***
---
Gemini
The Sun will be transiting through the
7th House
of marriage, partnerships and public life for the
Gemini
natives. On one hand, communication and interactions between you and your partner may increase, but on the other, there may crop up some misunderstandings and differences of opinion. Do not fall prey to your ego and be a bit more flexible in relationships. Some arguments and ego clashes are foreseen between partners Instead of overreacting, it will be advised that you sort out any problems or misunderstandings in relationships and partnerships amicably. Great success and bright days are foreseen for those into public services and politics.
Ganesha's Laddoos: 5 Laddoos *****
---
Cancer
The Sun's transit through the
6th House
in Sagittarius sign, post 16th December, 2015 till one month in the Natal Chart of those who are born with
Cancer
Moon sign. This transit will make you stronger against enemies and may give your health a boost. You will be in a good position to return borrowed money and also if you have been wanting to take a loan, then this will be the right time. Being in a good frame of mind mentally, you will be able to discharge your daily duties and entrusted responsibilities with great spirit. Your colleagues and seniors will get impressed by your efficiency in work. The Sun will be aspecting the
12th house
which may result in giving sudden losses in business, so businessmen are advised to be careful during this period.
Ganesha's Laddoos: 5 Laddoos *****
---
Leo
During the upcoming month, there will be an increase in happiness and you will put in great efforts to keep performing better. During this period you will reap the benefits of the good work that you may have done in the recent months. Riding high on confidence, you will be able to express your ideas more freely and confidently. You may also be in a philosophical frame of mind. Pregnant women will have to be cautious in this month. Your children are likely to gain some recognition and this will boost your spirits. Though you will be getting good support from your intuition, you will have to be careful in the matters pertaining to speculation. Students are likely to perform well in their academics.
Read more about Leo.
Ganesha's Laddoos: 7 Laddoos *******
---
Virgo
There may be some delays in the matters related to property and land. The atmosphere at home may get disturbed and there are chances of you losing cool in petty matters easily. Chances of travelling are very high and if you have been planning to visit a distant place, then it may click now. If you have been wanting to travel abroad and if there have been some delays, then cheer up, this is the oppurtunity you shouldn't miss! Matters pertaining to foreign travel and the documentation procedures will pick up pace. Take care of your mother's health. Those in government jobs are likely to progress well. Even your father will have to travel frequently in the upcoming days.
Read more about Virgo.
Ganesha's Laddoos: 3 Laddoos ***
---
Libra
This will be a very fortunate phase for you, as you will be bubbling with energy and optimism. You will enjoy great popularity in your circle and you may even form new contacts. There will be increased clarity of thought and this will help you to take decisions in a faster and better way. Relations with siblings will improve. Some short enjoyable trips are foreseen and you will have a great time with friends. Make the best use of this time to socialise and meet new people and you will be amazed to see how people will get impressed by your flair at communication and light-hearted approach. Support from neighbours is also indicated.
Get to know more about Libra.
Ganesha's Laddoos: 6 Laddoos ******
---
Scorpio
Your past efforts will bring in rich rewards. Professionals who have been on the lookout for new jobs shall get good breakthroughs, and if an increment in salary has been the thing that you have been waiting from long, then this period may bring in some good news. The family atmosphere may get surrounded by some tense moments and there may be minor misunderstandings. Do not overstrain your eyes and if you work for long hours on the computer, then splash water on your eyes at least twice a day and give your eyes enough rest. Be polite in your speech with elders. Avoid consuming boiling hot foods. Read more about
Scorpio
.
Ganesha's Laddoos: 6 Laddoos *******
---
Sagittarius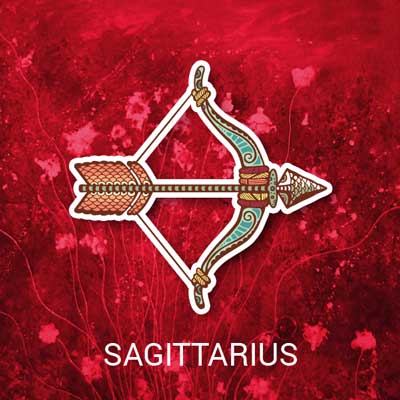 You will be high on spirits in the coming month. New ideas and thoughts will start filling up your mind and some impending tasks will get finally executed. You will be good at organizing and planning and with this skill you are sure to impress your seniors at work and even friends. This will be a good time for people in positions of authority and management as they will be able to formulate new plans and strategies. People connected with public and political life will be witnessing a flurry of activity and there are high chances of networking. Support from influential people is foreseen Guard against being egoistic and high-handed in your approach. Travel to place of spiritual importance will rejuvanate you and infuse within you great optimism. Your luck will tremendously favour you! Read more about
Sagittarius
.
Ganesha's Laddoos: 7 Laddoos ********
---
Capricorn
The Sun's transit through the
12th house
in Sagittarius sign , post 16th December, 2015 till one month in the Natal Chart of those who are born with
Capricorn
Moon sign , may face imprisonment or hospitalization. This may bring heavy loss to the native and may create problems in the journeys. The transit of Jupiter through the Leo sign will be aspecting the transiting Sun with its 5th aspect may give the relief to the native. The Sun will be aspecting the
6th house
which may give health problems. One may not get the expected benefit of investment made. This also may arise the need to get operated medically for the betterment/treatment.
Ganesha's Laddoos: 2 Laddoos **
---
Aquarius
You are going to experience improved relations with your seniors and relatives and new opportunities shall come your way. At the workplace, higher-ups shall notice your good work and you may even be rewarded for your sincere efforts. You shall emerge as a very bright person in your networks and friend circles and your friends may even come to seek your advice or help. Success in competitions is foreseen. You will have to mark your priorities as there will be a sudden increase in activity. Those in relationships will have to be careful, as there are chances of arguments and misunderstandings with your loved one. Your social and financial status is set to get enhanced. This is a good time for realisation of ambitions. Read more about
Aquarius
.
Ganesha's Laddoos: 8 Laddoos *******
---
Pisces
This will be one of the best periods for professionals and people into politics. This transit will create new opportunities for growth in the professional and business spheres. You will experience a new sense of authority and ambition and thus you will also be in the limelight, as your seniors will entrust you with new responsibilities. Job promotions, hike in salaries and career growth all seem to be big possibilities in the month ahead. Politicians, managers and those in government jobs will experience a good period. The only thing you will have to be careful is about maintaining a balance between your personal and professional life. You will get great support from political entities or influential people. There are chances of relations with mother getting strained, so be caring and patient while dealing with your mother. Read more about
Pisces
.
Ganesha's Laddoos: 7 Laddoos ****** 
---
---
Get 100% Cashback On First Consultation