Genre Of Movies According To Zodiac Sign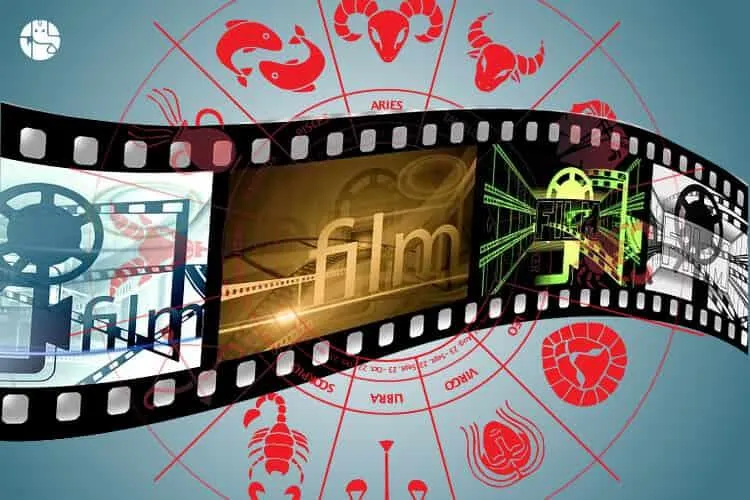 Ever felt an unusual inclination toward specific kinds of movies? Have you ever consciously wondered why you are intrigued by a certain genre? Well, there is an answer to these questions in the world of Astrology and zodiac signs!
We all have a love-hate relationship with the genres of movies that we watch or do not watch. This connection is due to the traits and characteristics that each zodiac sign exhibits! While there are some movies that we get influenced by easily, there are others that we do not even consider at times. Let us see how each zodiac sign is impacted by the genre of movies that we involve in:
---
Aries
Aries is a fire sign and ruled by the planet of Mars which, in turn, is associated with aggressiveness, destruction, courage and headstrong. No wonder, this sign is into action-packed movies! Arians are also inclined towards being more adventurous and impulsive and may have a natural tendency in the world of combating. What more evidence do we need?
Zodiac Sign Movies: War, The Ghazi Attack, Uri, Avengers and Mission Impossible.
Read On To Know More About The Nature Of Aries
---
Taurus
Taureans are known to be very oversensitive, logical and determined people. Ruled by the planet of Venus, they tend to be more peaceful, cheerful and benign by nature. Hence, they are inclined towards a more classical or a comedy movie where they can just sit, relax and have a good time, enjoying their evening optimally!
Zodiac Sign Movies: Sholay, Zindagi Na Milegi Dobara, Rang De Basanti, Casablanca and Gone with the Wind.
Read On To Know More About The Nature Of Taurus
---
Gemini
These brainy and creative folks are ruled by the planet of Mercury, making them more analytical, clever and fanciful in their manner of thinking. Therefore, it becomes obvious that they prefer watching mystery and psychological thriller movies that can churn their brain. Curiosity plays a major role in Gemini's life!
Zodiac Sign Movies: Drishyam, Kahaani, Detective Byomkesh Bakshi, Manorama Six Feet Under, Shutter Island and Memento.
Read On To Know More About The Nature Of Gemini
---
Cancer
The people affiliated with the zodiac sign of Cancer are ruled by the planet of Moon which makes them very sensitive, empathetic, tender and light-hearted. No genre other than drama can impact the sign of Cancer as much! Moreover, they belong to the element of water, which labels them to be dramatic just like water, ever-flowing and adapting to the shape of the vessel!
Zodiac Sign Movies: Barfi, Kabir Singh, Queen, Hum Aapke Hain Kaun, Once Upon A Time in Hollywood, The Shawshank Redemption and Good Will Hunting.
Read On To Know More About The Nature Of Cancer
---
Leo
The fifth sign in the zodiac is Leo and is linked to the 5th house according to astrology. This house rules the world of entertainment, pleasurable emotions and love. This makes this sign more liable to see movies in the musical genre, be it comedy or drama! Leo has quite a vivacious and high-spirited persona and anything related to a theatrical performance can intrigue the lions!
Zodiac Sign Movies: Jagga Jasoos, Rock On, Taal, Aashiqui 2, Rockstar, La La Land and A Star is Born
Read On To Know More About The Nature Of Leo
---
Virgo
The propensity for keeping small details and analyzing it is a trait that no one carries but a Virgo! This is all because Virgos are ruled by the planet Mercury, causing them to be more alert, witty, critical, versatile and restless at the same time. Hence, anything that goes for a toss is totally no-no for them. However, as far as the thriller genre is concerned, they will be absolutely glued to the screen.
Zodiac Sign Movies: Talaash, Special 26, Karthik Calling Karthik, No ONe Killed Jessica, Kaun, Don't Breathe and Split.
Read On To Know More About The Nature Of Virgo
---
Libra
Depicted by the scales, this zodiac sign is all about justice and righteousness which is why they are related to movies of the war genre. As war-related movies involve in making big decisions that can affect the whole plot of the movie in either a positive or a negative way, it is best suited for the Librans! Their whole sense of morality can be sufficed in the war genre of movies!
Zodiac Sign Movies: Rangoo, Razi, Border, Mangal Pandey, Dunkirk and 1917.
Read On To Know More About The Nature Of Libra
---
Scorpio
Yes, It can be a tough task to please the Scorpios! This is why anything that has an entertainment factor, plus a little pinch of mystery, horror, and thrill can surely influence this Mars-ruled zodiac sign. This sign is associated with the 8th house which, in turn, is interlinked to death and all other matters connected with the dead! Not just this, but Scorpios, in general, are also affiliated with occultism and mysticism as well. Therefore, the horror genre can attract Scorpios more than any other genre of movies.
Zodiac Sign Movies: Stree, Ragini MMS, 13B, Raaz, The Exorcist and The Exorcism of Emily Rose.
Read On To Know More About The Nature Of Scorpio
---
Sagittarius
According to Vedic astrology, the zodiac sign of Sagittarius is ruled by the planet Jupiter. Hence, they exhibit characteristics like being indulgent, jovial and humorous. Undoubtedly, the comedy genre may appeal to them! These guys are quite fun-loving, enthusiastic and sociable as well. Not just this, but they live their life to the fullest, which is why comedy is something that may prevail over any other genre for this sign!
Zodiac Sign Movies: Golmaal, Dhamaal, Hera Pheri, Andaz Apna Apna, The Dictator and Due Date.
Read On To Know More About The Nature Of Sagittarius
---
Capricorn
Well, let's get straight to the point! The zodiac sign of Capricorn is very sensitive, pragmatic and realistic by nature. They are in touch with the ground reality which is why no other genre of movies lures them but the non-fiction ones. Any other genres like comedy, action, horror, etc may not work for them! You show them non-fiction or a movie inspired by a true story and they will surely applaud! Ruled by the planet of Saturn, they are quite introspective, prudent and scrupulous too!
Zodiac Sign Movies: Black Friday, Shahid, Haider, Bhaag Milkha Bhaag, Guru, Lincoln and The Wolf Of Wall Street.
Read On To Know More About The Nature Of Capricorn
---
Aquarius
Analytical, creative, aberrant and scientific are the words that describe the 11th zodiac sign, Aquarius. Their "out of the box" mind and the urge to explore the unexplored makes them a big fan of the Sci-fi movies! Furthermore, belonging to the air sign, these guys are also very curious, sharp-witted and cerebral which makes it all the more obvious, that they may incline towards the genre of science fiction! Hence, the choice.
Zodiac Sign Movies: PK, Robot, Krrish, Koi Mil Gaya, Mr India, Dasvathaaram, Star Wars and Inception.
Read On To Know More About The Nature Of Aquarius
---
Pisces
The most emotional and dreamy zodiac sign in here! Ruled by the planet of Neptune, who is also referred to as the God of the Sea, this sign is also affiliated with the water element. These two attributes make them emotional, sensitive, deep-thinkers and compassionate. So, what other movie genre than fantasy would attract them! Pisceans are often referred to as day-dreamers and live in their fantasy world where they feel safe as they are also very self-protective in their essence.
Zodiac Sign Movies: Makkhi, Aladin, Gayab, Paheli, Oh My God, Life Of Pi, Lord Of the Rings and Harry Potter.
So, with each sign, carrying different traits and personalities, there is a tendency to be tilted towards a particular genre. Not that the sign will only watch movies of the same style, but their taste and liking towards a particular kind of movie may be more than others! Share the article with your near and dear ones to let them know which genre they may have a soft spot for!
Read On To Know More About The Nature Of Pisces
To Get Your Personalized Solutions, Talk to an Astrologer Now, First Consultation with 100%
With Ganesha's Grace,
GaneshaSpeaks.com
You may like these articles to read:
Know what is Vastu and get rid of life problems with help of Vastu
Know what is Numerology and predict your future
Get Today's Panchang – Tithi and Nakshatra
Read Daily, Weekly, Monthly And Yearly Horoscope
Check Compatibility With Your Partner
Zodiac Signs: All About Your Signs
---
---
Get 100% Cashback On First Consultation