J.K. Rowling completes post-Harry Potter work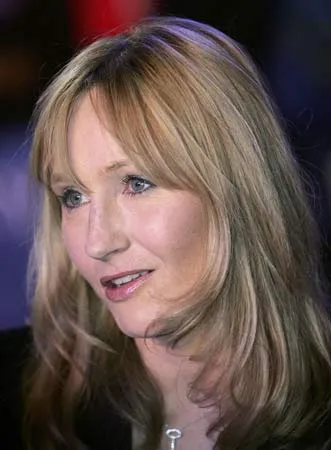 J.K. Rowling has completed her first book not to feature the teenaged wizard Harry Potter. The British author says only seven copies of 'The Tales of Beedle the Bard' are being printed.
She is currently under the influence of Jupiter Mahadasha and Jupiter Bhukti. Jupiter is the significator of knowledge, wisdom and charity and in her chart it becomes the Lord of 3rd house (house of creative writing) and the transiting Jupiter is aspecting the 10th house of profession as well so she has decided not to retire instantly but opted to spend more time promoting her favorite causes. She has decided to auction one copy in December to raise money for a children's charity, while the others have been given away as gifts.
The transiting Saturn is moving over the natal Moon in her chart along with Ketu. The negative transiting effect might not render her success that she derived from her earlier creations. But Saturn being the Yogakaraka planet in her chart might not act entirely against her. She might be able to fulfill her desire to an extent but don't look for it on the best-seller chart.
On October 31, Rowling and the makers of the Harry Potter movies filed a lawsuit against RDR Books, a small U.S. publisher planning to bring out a companion volume based on the Harry Potter Lexicon fan Web site. She is currently passing through the Jupiter Bhukti and Jupiter is the Lord of 6th house and placed with Rahu in the 8th house so she might indulge in such legal matters more in year 2008.
From April 2008, she will be under the influence of Jupiter Mahadasha and Saturn Bhukti and Saturn is debilitated in the Navmansa chart and placed in the 8th house of D-10 chart. She will have to take extra care of her health and she may devote her life to the service of humanity and social causes.
Your Accurate Personalised Astrology Predictions Are Just A Call Away – Talk To Expert Astrologer Now!
Ganesha's Grace,
Tanmay K.Thakar,
www.GaneshaSpeaks.com
---
---
Get 100% Cashback On First Consultation