Rabbit and Pig Compatibility: Years, Traits, Pros and Cons
Rabbit and Pig Compatibility: Initial Analysis
Rabbit and Pig Chinese zodiac Compatibility is great. The stars indicate that business and romantic relationships, as per Pig rabbit compatibility, will be fruitful. This is attributable to a planetary sign alignment. The presence of Jupiter and Mercury enhances the expression of people's good qualities. Rabbit and Pig's first interest in life is to have a happy family life. People with signs consider other variables to be necessary components of a happy life. Both do not suffer from unspoken desires, but they do require confidence, understanding, and comfortable home. People have similar ideals, desires, and pastimes. Partners' compatibility is bolstered by similar temperaments and a shared ability to avoid confrontation.
Rabbit and Pig Compatibility: Birth Years
| | | |
| --- | --- | --- |
| Chinese Zodiac | Zodiac Position | Most Recent Years |
| Rabbit | 4th | 1939, 1951, 1963, 1975, 1987, 1999, 2011, 2023. |
| Pig | 12th | 1935, 1947, 1959, 1971, 1983, 1995, 2007, 2019. |
Yin is the feminine form of the Chinese zodiac Pig and Rabbit. On the surface, this seems to deprive the union of decisiveness and bravery in decision-making. However, the good random combination of characters compensates for this "void." The first factor is in charge of the Wood. The second is based on the Water element's strength. Water begets Wood, according to Chinese philosophy, which finds Chinese zodiac Rabbit Pig compatibility to be auspicious. The Pig's ability to motivate the shy Rabbit's "martial" exploits exemplifies peace in existence. However, the latter's caution prevents them from making a hasty decision. The compatibility of Rabbit and Pig is enhanced by the appreciation of the partner's unique qualities.
Partners tend to settle problems through peaceful talks rather than through disagreements or controversies. The Rabbit and Pig compatibility is an indestructible union of like-minded citizens brought together by their shared desire for decency and nobility. Simultaneously, the first ones guard the partner against reckless, emotional decisions. The second is to add dynamism to the tandem by instilling trust in their partner's skill. The manifestation of personal qualities founded on nobility and mutual assistance brings people of signs closer together. A pleasurable pastime fosters long-term interaction among like-minded individuals. The good thing here is gender has very little effect on Rabbit and Pig compatibility.
Rabbit Zodiac Compatibility Traits
When people are angry, Rabbit is the one they want to speak to. You're a good listener who can calm people down even though they're in a bad mood. You're still a daydreamer. You are inventive and astute, coming up with new ideas or a location that will bring peace and prosperity to a large number of people. The sun signs of rabbit and pig, in particular, would benefit greatly from this. Even though you are usually quiet and reserved, you enjoy spending time with a small group of people. This is especially true when it comes to close friends and relatives.
You're more likely to be found at home rather than in a bar or club. Your desire is for tranquilly and warmth. This type of structure is often relied upon for a sense of safety. You are concerned about risks. Even if there are excellent resources available to you, you can either give them up or neglect them in order to maintain your current level of comfort. Love is a gamble, but when you fall in love with a rabbit pig, you will be faithful and real.
Pig Zodiac Compatibility Traits
Pig is a carefree creature who still knows how to work hard. You work hard to afford the finer things in life because you are a sign of wealth and fortune. You don't seem to let the tension get to you, whether you're concentrating on your job or trying to climb the corporate ladder. Part of the explanation is that you're taking your time to do things properly rather than rushing through them without consideration for consistency. Similarly, you can use this approach to deal with the rabbit-pig relationship.
Since you are optimistic and kind, you are an enjoyable person to be around. You demonstrate your generosity by giving gifts or performing spontaneous acts of kindness to assist others. Many times, you trust that others will return those good deeds, but others might think you're naive.
Rabbit Man and Pig Woman Compatibility
The Rabbit man admires the Pig woman's intelligence, soulfulness, and mystery. However, modesty, or the fear of failing, keeps people from getting to know one another. If a woman pays attention to him, a fast-paced romance will emerge, full of fire, tenderness, and sensuality. Rabbit man and Pig woman are a good match. The Chinese horoscope predicts that the couple will get along swimmingly. At the same time, the satellite's shyness will cause the partner to have doubts. However, as the relationship progresses, the gentleman becomes bolder and more confident in himself. What calms the girlfriend gives hope for a good relationship in the heart. Stars do not see challenges, and the couple has a fruitful relationship. The union is brought together by a single desire for a happy family life.
Rabbit Woman and Pig Man Compatibility
Woman Rabbit is a quiet, gentle, and romantic individual. The Pig sees her as a worthy life companion. The book is progressing quickly. The man shows exquisite concern and anticipates his beloved's wishes. Alliance Compatibility is Predicted by the Stars. In a Pig man Rabbit woman compatibility, both of them soon come to terms with each other. There is no space for conflict when it comes to shared values, needs, and life goals. Partners experience pleasure and happiness when they are able to engage in a relaxed manner. Confidence, respect, and mutual assistance are the foundations of relationships. Misunderstandings and quarrels are avoided by similar household addictions. It improves romantic partnership compatibility and harmony. Overall, the pig man and rabbit woman compatibility is good.
Rabbit and Pig Compatibility: Positive Traits
Pig rabbit compatibility in marriage has a lot of mutual interests, which can lead to a lovely relationship. When you're dating, there will be plenty to do together. You'll find plenty of things to do together, from dinner for two at a new restaurant to seeing an exhibit. If there's something that concerns you, there's a good chance that your partner will be involved as well. Anything different will not cause friction because you might sometimes appreciate something fresh and different.
Rabbit and Pig Compatibility: Sexual Compatibility
You may come to realise that you are almost soulmates over time. Your friends may be envious of your love for each other when they see you stealing kisses, taking care of each other after a long day, or intuitively knowing exactly what you want. Your rabbit-pig sexual compatibility is both rewarding and encouraging. You'll probably feel more at ease, allowing you to be more transparent about your emotions. Rabbit, in particular, may be a little more cautious because you don't want to be heartbroken.
Rabbit and Pig Compatibility: Negative Traits
It is difficult to open up about your emotions. Since rabbits are accustomed to being protected, you should instinctively hold back for fear of being hurt. When you detect confrontation, you are more likely to flee rather than confront it. It will take time to earn the confidence of the rabbit pig, but Pig will be patient and understanding. When you see your partner, you can see passion, making it easier for you to give them the time they need.
Rabbit and Pig Compatibility: Sensitive Compatibility
Rabbit has a tendency to be emotionless at times. If it's difficult to express affection or trust, Pig, who is a caring companion, can be hurt by your sensitivity. Rabbit's avoidance of a response to a dispute or something that can be corrected in an attempt to communicate can be difficult to comprehend. Your propensity to be lazy from time to time can also be a problem for the rabbit. When everything doesn't seem to be going on, it may be a superficial viewpoint or simply an annoyance.
Summary: Rabbit and Pig Compatibility
Rabbit and pig star signs are gentle and caring, which is an excellent foundation for a loving relationship. You both share a lot of similar interests, which keeps your discussions and activities enjoyable for both of you. When it comes to your individual goals, you are supportive and encouraging of one another. There is nothing you don't believe your partner is capable of, and you are willing to stand by their side or encourage them if they have any questions. You're both responsive, particularly when it comes to opening your hearts and revealing your feelings to one another.
When it comes to rabbit and pig love compatibility, you must be able to help each other when the other is in need, as well as be trustworthy and faithful. This isn't something that can be rushed because you and your partner just have so much time. You are unlikely to split up or have trouble sticking to your partner, but you will have to work hard to maintain the peace and balance you want. From the start, you'll be close mates, adoring lovers, and great friends.
Rat-Rat Compatibility
Rat Husband and Rat Wife
Born under the same animal sign, these two possess similar traits. However, they may fail to see eye to eye sometimes, especially if one of them is a bit too much for the other. For example
Read More..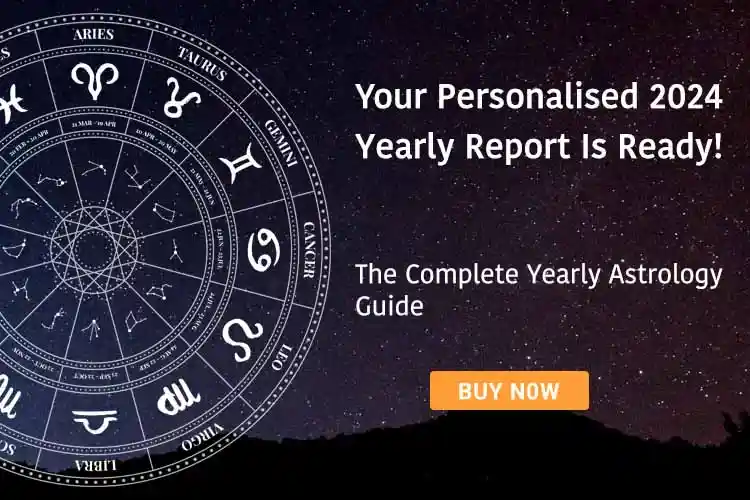 Share Your Problem, Get Solutions